You're Using the Wrong Hosting for Your WordPress Site
For Small Business and E-Commerce Websites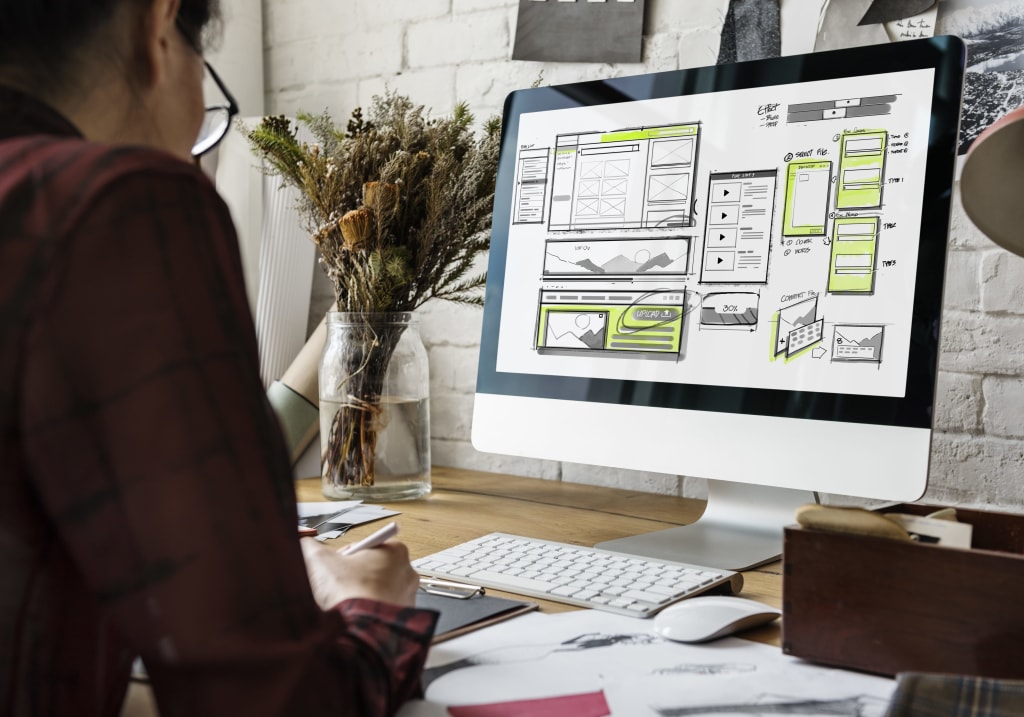 WordPress.org is one of the most commonly used content management systems. In fact, 64 million websites run on WordPress as of 2019. It is favored for being open source, developer friendly, and having a large and growing community. If you aren't using WordPress, check out the article linked at the bottom of this post with ten reasons why you should consider making the switch.
You own your domain name, have decided to use WordPress as your CMS, and now need hosting for your website. It's common for business owners to search out the cheapest hosting on Hostgator or GoDaddy. Who doesn't like a good deal? However, the cheapest deal may not be the best deal. There is nothing worse than launching a new product or promotion only to have your website go down for hours or to load so slowly that users bounce.
There are many factors to consider when choosing hosting such as avoiding shared servers, the technology the servers are built on, security, and customer service. After dealing with mediocre and flat out bad hosting companies for years, I finally made the switch to Kinsta. Kinsta is unique in the fact that they focus solely on WordPress and everything they offer is geared towards optimal WordPress performance. Here are 7 areas Kinsta excels over other hosting companies.
1. Speed
How quickly your website loads plays a huge role in your customers experience with your website. Most users don't have the time or attention span to wait around several minutes while your site finishes loading.
Kinsta uses state-of-the-art technology like Nginx, PHP 7, LXD software containers, and MariaDB to make sure your website loads in the blink of an eye. After I moved my Woocommerce website over to Kinsta, the difference in speed compared to the VPS the website had been on previously was immediately noticeable.
2. CDN and SSL
Kinsta offers free CDN and SSL on all plans. A content delivery network provide high availability and high performance to end users. Kinsta partners with KeyCDN, a real-time HTTP/2 and IPv6 powered CDN, to speed up delivery of your assets (images, JS, CSS) around the globe.
If you process orders on your website or want your site to rank well in searches, it is a must to have a SSL certificate. SSL certificates can cost upwards of $99 a year or more. Kinsta offers free one-click SSL with Let's Encrypt integration. You can also install your own certificate if needed.
3. Website Backup and Staging
It can be incredibly frustrating when you make a change on your WordPress website and suddenly end up with the white screen of death. All of this is avoidable with Kinsta. Not only do they have a free daily backup of your website, but provide a free staging environment. It's simple to make your edits on the staging environment and once everything looks alright push all changes to your live site with one click of a button.
4. Website Monitoring
You're a small business owner and you don't have to time to constantly be checking if your website is working correctly or to troubleshoot issues. There have been times my site was down for nearly two days with other companies just waiting for support to answer my ticket. Kinsta checks your sites' uptime every 2 minutes. Their staff is alerted instantly and they'll start resolving the issue well before you contact them.
5. User-Friendly Interface
If you have a hands on approach to creating your website, then you're probably familiar with CPanel. During my time in college learning web systems, CPanl was our go-to tool for website development. After years of using this platform, I was a bit hesitant to switch to a hosting company that didn't utilize this. Kinsta has their own dashboard called MyKinsta. It is a purpose-built platform that is your gateway to powerful site management. It allows you to view detailed statistics, manage DNS settings, use advanced site tools, manage billing details and more. The dashboard is not only user-friendly, but I found myself liking it a lot more than CPanel.
6. Customer Service
Most hosting companies have customer service representatives available 24/7. The difference with Kinsta is that their team is trained for WordPress. At a previous hosting company, I spent over an hour just trying to explain the issue via chat. Needless to say, I ended up solving the problem on my own. Recently, I contacted Kinsta customer service and they solved my problem in under three minutes.
7. Traffic Surges
All business owners dream of their content going viral, but not all are prepared for it. The sudden surge in visitors to your website could easily cause it to crash or to be throttled to an unusable speed. Kinsta infrastructure is built on Google Cloud Platform which puts the power of Google's hardware at your fingertips. Your site can scale up to your needs, and the power is always there when you need it. They are ready for unpredictable traffic surges. You'll only pay $1 / 1,000 extra visits over your current plan.
If you are serious about your business, run on a WordPress CMS, need speed, user-friendly tools, and hosting that can grow as you do then switching to Kinsta just makes sense.
product review

Jennifer Parr
Hey there! I'm Jenny Parr entrepreneur and artist. I've always had a love for art that has only grown throughout my life. I've experimented with many media including pencil, painting, digital drawing, and photography just to name a few.
See all posts by Jennifer Parr →