Will Facebook or Google Be Able to Stop TikTok's Inevitable Video Streaming Takeover?
Can Lasso or YouTube Shorts Stop TikTok in its Tracks?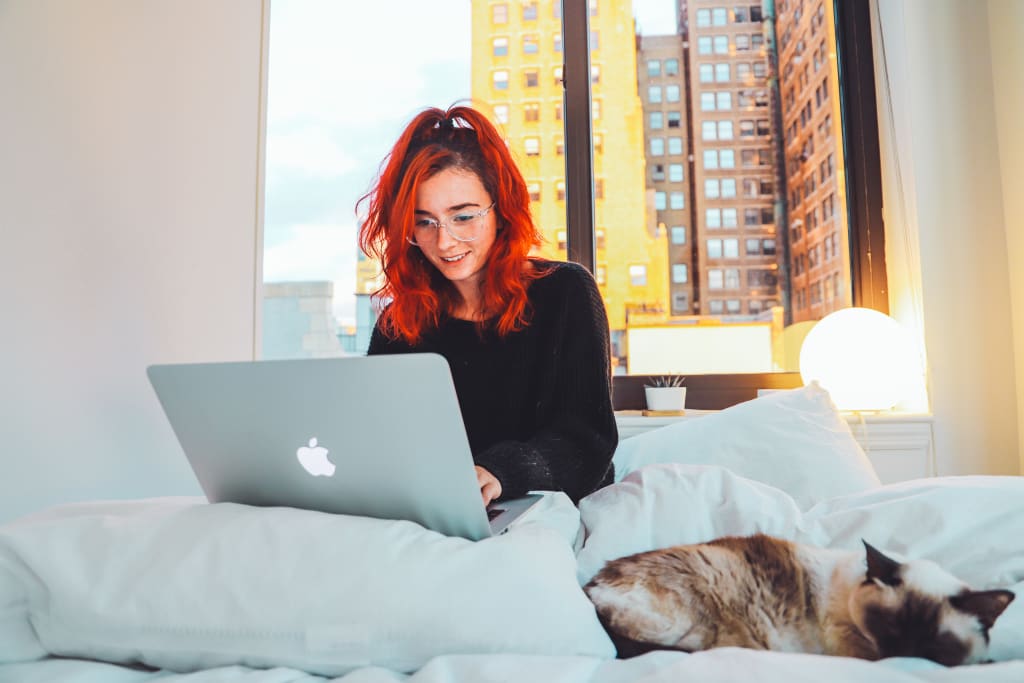 By now, it's hard to ignore the prevalence of TikTok. Whether it's the easy ability to go viral on the app, or merely our boredom as we stay at home amid coronavirus mandates today, TikTok is capturing the hearts of Americans from every demographic.
That's not to say this app doesn't come with some seriously impressive statistics. In fact, it was the second most downloaded app of 2019. TikTok has also crossed the one-billion user mark line – and they did so much more quickly than Facebook or Instagram. Even more importantly, TikTok users are engaged. They are so engaged that the app boasts the highest social media engagement rate per post today, accessible in 154 countries worldwide.
This app is gaining some serious momentum, but you probably already knew that. If you don't have a TikTok, your kids, your friends, or your coworkers do. Why? TikTok has managed to make an app off of everything missing from the likes of Instagram: you can pick any song you want, your content doesn't have to be perfect, you can go viral no matter what you look like, and you can post 3+ times per day for fun.
The Pivotal Acquisition
TikTok acquired Musical.ly in 2017, forming the TikTok app we use today in 2018. That's right, it's barely two-years old and it has more than one-billion users. That's why companies like Google and Facebook are frantic. It's bad timing for Facebook and other "old-school" social media platforms, who have been reporting their slowest growth numbers and ad revenue to date.
Naturally, in the world of business, there's competition. Neither Google nor Facebook is going to allow TikTok to come in and steamroll the market they have so fervently established via Facebook, WhatsApp, Instagram, and YouTube. That's why both Mark Zuckerberg and Sundar Pichai are not going to go gentle into that good night.
The Alternative TikToks
You probably missed this back in 2018 – Instagram launched a subsidiary app called "Lasso" into the App Store. If you download it today, you'll notice it's just another, off-brand TikTok. It's where users can record short video clips, edit them, and share them with other users. Naturally, since you've never heard of it, you know that it totally flopped.
That doesn't mean that Google is going to give up. They still own YouTube, the next biggest search engine on the Internet after of course, the Google search engine. That's why Google is feverishly working to complete "YouTube Shorts," which will essentially be a TikTok embedded inside of YouTube. These videos will be able to use YouTube's existing catalog of licensed music as the background sound, which was a major error in Instagram's Lasso (you can't access licensed music on Instagram today).
YouTube has stated they plan to release Shorts by the end of the year.
The problem is: will it be too late?
TikTok's Fresh Perspectives
Users are tired of social media sites, like YouTube and Instagram, where it is virtually impossible to go viral today. Both Facebook and Google have shifted their business plans to making money off of advertising, which means they want you to pay for notoriety.
Not TikTok. Not to mention, the three forms of advertising on TikTok are so subtle, you might have watched an ad and not even realized it.
There is also, of course, the issue of free speech on these social media sites as well. TikTok, to date, has not appeared to censor user content, which is something that has many individuals worldwide devoting their attention to the video app.
At the rate TikTok is growing right now, it will surpass Instagram user numbers by the end of this year, and possibly even Facebook's user numbers sometime in 2021.
The question is: do you think Google or Facebook can prevent TikTok from unseating their reigning social media apps? I believe it would be in their best interest to change up their algorithms so small creators aren't buried any longer.