Why Social Media Is Having Such an Impact Upon Today's Journalism
Our society can only function successfully when citizens have access to reliable information and a diverse range of opinions.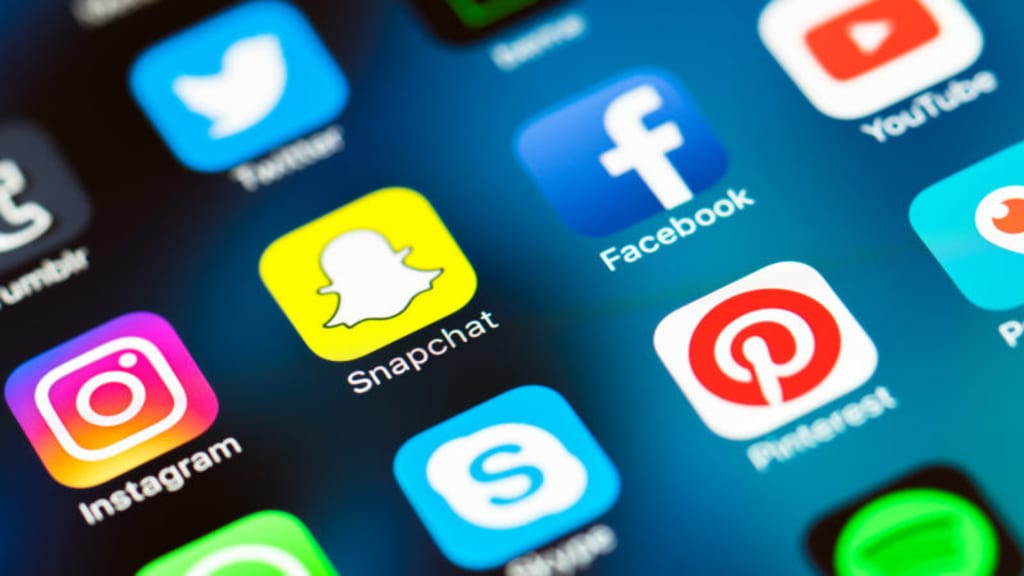 The World Wide Web, the interactive brick in our hands and the social media platform have a profound impact on how we receive and share information. The alterations made to how journalism is perceived nowadays are constantly changing the media landscape and are gradually reshaping print journalism into an unusual and unreliable news gathering source for daily news. They do, however, give greater opportunities for journalism to explore, concentrate and expand on different and untouchable for so far fields.
According to the following statistic from BBC Newsnight, 62% of Americans gather information from social media, 23% of Facebook consumers watch nightly TV News and 15% of Facebook users engage with print media. The evidence suggests that as advertising revenue goes online, print journalism loses its audience and its financial stability is directly put in danger. This has resulted in the phenomenon from the recent years, as we have witnessed the transition of a great number of newspapers and magazines from print to online editions, such as The Guardian, The Independent, and The Independent on Sunday. Many local and regional newspapers have closed since the beginning of 2015, and in their place were created thousands of news and analytical sites.
Undoubtedly, the information scale doubles daily. The emergence of fake news and curiously written headlines for click bait and more views turns into a normal pattern. Thus the media background is modifying. However, the most significant piece that differs the puzzle of modern journalism from the one a few years or even decades ago is the speed. Today, news agents are competing to create and share news out faster, which often leads to the lack of fact-checking, precision and presentation in the articles published. Mistakes like the one The Independent made when it streamed on its Facebook page a fake 'live' prerecorded footage from two years ago of the spacewalk are examples of how the digital revolution undermines not only the credibility of the mainstream media but some journalistic functions as well. The growth of social networks is the most current movement on the Internet, with the sector developing at a profound pace. Innovative ideas there appear so fast that it is very difficult to keep up with them and predict which ones will dominate over the next few years and which will be doomed.
The newly developed feature that found its grounds from the CNN iReport initiative, inviting viewers to participate in news broadcasts, is the live-streaming service. This segment enables citizens to become a journalist and to create yet another obstacle for the mainstream media to share an exclusive content and to maintain an engaging relationship with the audience. In a statement from the VP of Product of Facebook (Simo 2017), it was revealed that "one in every five Facebook videos is a live broadcast — and over the past year, daily watch time for Facebook Live broadcasts has grown by more than 4x." According to Mark Zuckerberg (Martin, 2017), the co-founder of Facebook, live videos have dominance over the public content because "you get to engage with it, it might inform you and entertain you. But you also, if you interact with it, you're building a relationship with that person or you feel closer to that person, and that is a really important part of what social networking is supposed to do. Whereas when you engage with public content, you might get informed or be entertained, but it's not necessarily increasing social capital in the same way or building relationships between people."
On the other side, however, the essence of journalism remains. Ironically with the help of the digital world, the importance of others' journalistic functions are strengthened at the same time. Consumers of information rely on the mainstream media that has proven itself throughout time as a reliable source and has provided information in an accessible language for specialised knowledge in the fields of parliamentary and government decisions, economic, financial and banking reports, and scientific developments. One interpretation is that when working according to the rules and needs of the ordinary reader, journalism in the 21st century performs a serious educational function.
The rapid information exchange due to the establishment of modernised technologies and programs nowadays creates conditions for the emergence and success of highly specialised media and innovative platforms. A great example is the American media group, 'News Deeply' that portrays significant and inadequately reflected stories and strives to "build single-topic platforms combining journalistic reporting, expert analysis, and community insights." (newsdeeply.com, 2017). The News Deeply portfolio includes the following five platforms: 'Ocean deeply', 'Refugees deeply', 'Syria deeply', 'Water deeply' and 'Women & girls'. They improve the quality of coverage of complex topics and issues of interest to local, regional, national or international audiences.
Another headway in investigative journalism was made as new means of communication and information, amalgamated with relatively inexpensive transport allow journalists from different parts of the world to cooperate in conducting investigations. The international nature of activities such as tax evasion, corruption, trafficking in human beings, drugs and terrorism, requires an international response from politicians, police, secret services, governmental and non-governmental organisations. In the past few years, we have witnessed immense cross-border actions, conducted under the auspices of organisations like the Organised Crimes and Corruption Reporting Project (OCCRP) and the International Consortium of Investigative Journalists (ICIJ). It is these two organisations that stand behind the Panama Papers, "one of the biggest leaks in journalistic history," that revealed "the secretive offshore companies used to hide wealth, evade taxes and commit fraud by the world's dictators, business tycoons, and criminals" (OCCRP, 2017).
In conclusion, no matter whether it is in print or online version, journalism will sustain obstacles such as fake news, propaganda, and bogus advertisement, because our society can only function successfully when citizens have access to reliable information and diverse range of opinions. But as this happens, the media have to adhere basic journalistic standards, values, and principles. After all, journalism is not a simple job, but a vocation requiring dedication and awareness of personal responsibility.
social media
About the author
I like the smell of earth, the touch of waves, the taste of berries, the sight of tress, the sound of laughter, and the feeling of being fully alive
Reader insights
Be the first to share your insights about this piece.
Add your insights