Why Instagram is Popular? How Instagram Makes Money?
Instagram Earning Algorithm Explained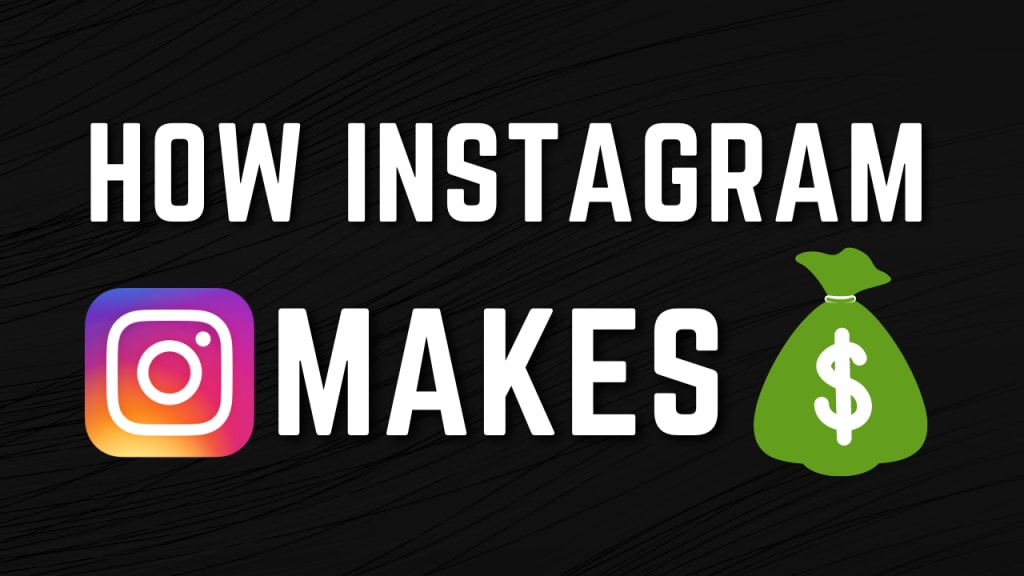 1. History Of Instagram
Instagram was originally launched for iOS in October 2010 by Kevin Systrom And Mark Krieger. Instagram is the American photo and video sharing social networking service. In April 2012, Facebook acquired Instagram for $1 Billion in cash and stock. It was a smart purchase by Facebook. At that time the app allows the users to upload a photo, add tags, and also geographical locations. Instagram was only allowing the photo with an aspect ratio of 1:1 with 640 pixels to be matched in the iPhone displays.
In April 2012, the android version was launched and it gains popularity rapidly. One million downloads in two months, 10 million downloads in a year, and 1 billion downloads as of June 2018. After the launch of the android version, Instagram starts allowing the photo with 1080 pixels, also included many features like users can add multiple images or videos in a single post. Instagram also included story features like Snapchat. Instagram started to rock after the launch of the android version!
2.Instagram Becoming Popular Amongst Youngsters
After the launch of the android version of Instagram, as of October 2015, over 40 billion photos had been uploaded. It started becoming the platform for Influencers or Businesses. As of April 2021, the most followed person on Instagram is Cristiano Ronaldo (Portuguese Professional Footballer) with over 278 million followers. The most liked picture on Instagram is the picture of an egg uploaded by Kylie Jenner, surpassing 55 million likes as of writing this article.
Instagram launched the feature of Reels after the ban of TikTok in India, feature allows users to upload a video of 30 seconds with music and creative filters, it now becomes a trend among all creators and viewers also. Instagram also launched IGTV which enables users to upload long-length videos with proper titles and descriptions like YouTube. Instagram growth is unstoppable because all features that users want in social media are available on Instagram itself. Instagram also supports features like messaging, video chats, and users can also follow each other. It becomes the 4th most download app in 2020 with over 503 million downloads.
3.How Instagram Makes Money?
Now the most important question has arrived. We all are thinking that "How Instagram Is Making Money?". Instagram is the fastest growing social media platform. In comparison to Facebook, Instagram is doing so much well in terms of its growth and the features that it is providing to its users.
Like Facebook, Instagram also makes money from advertising. Not only Instagram is making money, but many influencers are also making money because of Instagram. Instagram provides many types of ads like story ads, video ads, photo ads, carousel ads, collection ads, explore ads, shopping ads, and IGTV ads. Instagram charges fees depending on needs.
Now question is that who are the advertisers and why they do advertisements on Instagram? Many types of advertisers advertise on Instagram, like they want to do their Account Promotion, Web Promotion, App Promotion, Product Promotion, Business Promotion, Freelancing, etc..... According to a U.S report, there are more than 2 million business advertisers from the U.S only who advertises on Instagram.
Instagram makes maximum money from advertising. Instagram has generated $12.32 billion in 2020 from advertisers only. Apart from advertisers, Instagram also makes $12 per user each year.
Apart from Instagram, its users are also making money from Instagram. Influencers on Instagram are generating money by selling products, by doing sponsors, by doing freelancing work, etc... Influencers who had more followers charge more to post for the sponsors, companies, and brands also pay the amount depending on the active followers of that particular Influencer.
There are more than 400 employees in Instagram offices located in Menlo Park, New York, and San Francisco.
Thanks for reading this article. If you want to follow me on Instagram then search for @mrvrajofficial, Thanks.