Why & How to Transfer Data From On-Premise to Cloud: A Step-Wise Guide
Transfer Data From On-Premise to Cloud: Why & How to do it – Let's See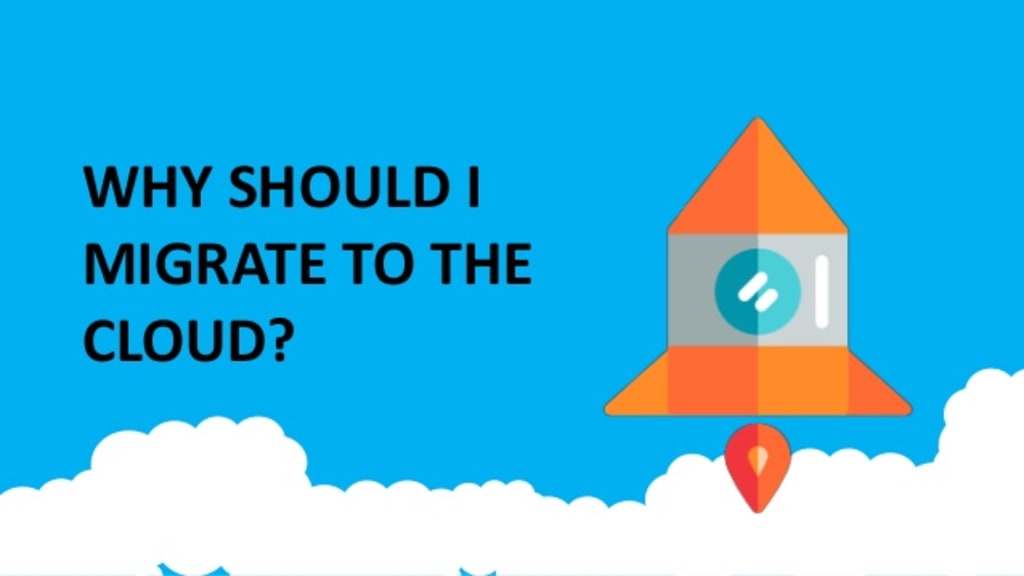 In the post-COVID-19 world, many organizations are switching over to cloud technology from an on-premise environment (desktop-based email clients). Previously, only large scale organization had the money to invest in IT infrastructure, but now things have changed. The competition is fierce and the cloud truly leveled up the game. More and more organization are opting cloud technology and wants to transfer data from on premise to Cloud for a complete transition.
Here, in this guide, we will discuss some of the major benefits of switching from on-premise to cloud and how to transfer data without any loss of information. Before proceeding with the techniques to transfer on prem data to cloud, let's take a step back and understand the cloud business suite, its benefits, and how it can help you to boost your business.
What is Cloud Business Suite?
Cloud is an email suite with many business applications that store all the data over a remote data center rather than on-premises, hence CLOUD. Using cloud technology, basically, all the data will be stored and accessible over the internet instead of your computer. Being an online web suite makes it accessible from anywhere and at any time.
A cloud suite uses virtual technology to store your organization's data. There is no need for maintaining huge servers with cloud suite, all the data will be stored and backed up regularly by the cloud vendors. The organization using cloud suite-only has to pay for the service they are using and the resources can be an increase or decrease in just a few clicks. There are numerous benefits of opting for cloud technology such as scalability, ease of deployment, lesser maintenance cost, and efficiency.
Benefits of Switching from On-Premise to Cloud
Lower IT Cost - Organizations using the cloud suite, only need to pay for the resource they are using, without any maintenance cost, upkeep cost. Administrators can increase/decrease the number of resources depending upon the organizational needs. It lets you scale up computing power while minimizing IT requirements and physical storage location.
Increase Security in Cloud - Data leakage and security is the biggest concern of various organizations. However, at Cloud, you will get a higher level of security and integrity of data. As cloud vendors make huge investments in the resources and technology to increase the security of their cloud suite.
Ease to Connectivity - Cloud suites are accessible with the internet, so it keeps you connected no matter where you are, i.e., access it anytime, anywhere, and from any device just with an active internet connection.
Reduces Risk of Data Loss - The server is high secure – it decreases the attack from hackers, ransomware, viruses, and other cybersecurity issues.
Accelerate Deployment – The administrator can easily deploy the cloud based service in a few hours or days. No need to wait for weeks, months, or years to play, purchase, deployment of IT infrastructure.
Improves Efficiency – Once the cloud-based suite is deployed, you don't have to worry about space, expensive computer hardware, power requirements, software updates, and all. All the new updates and space can be an increase/decrease in just a few minutes.
Technique to Transfer Data From On-Premise to Cloud
In the above sections, we have discussed the benefits of the Cloud and how it can boost your business productivity. There are many cloud vendors in the market that provide a complete cloud business suite, such as Office 365, G Suite, etc.
The complete data transfer from an on-prem environment to one of the cloud suite might be a handy task if done manually. As, exporting data from an on-premises server is itself a hectic work, and importing into a new environment is a whole another level task. Because you need to convert the backed up files of your on-premise server into a format that is compatible with your new cloud suite. Moreover, managing such data transfer without expertise may lead to – serious data loss or corruption, overrun costs, compliance concerns, and issues in performance, etc.
However, the right Cloud Migration Tool can help you to easily transfer data from on premise to cloud suite. This software may cost you money but there will be no data loss and hassle in transferring data. Using the right tools, you can move emails, contacts, calendars, and even documents from your local computer (on-premise environment) to a destination cloud suite.
Even after completion of migration, you can still transfer newly arrived emails from your old environment on-premise environment to the new cloud suite. Later, enable the MX Record between both domains for forwarding incoming emails migration of old domain to new cloud domain.
Final Words
In the end, it is not suggested to transfer data from on-premise to cloud by yourself. The reason is a minor mistake could lead to any catastrophe. No matter you are a newbie to the cloud or you are changing your cloud suite, take the guidance of experts for the same.
Either you can implement the automated tool approach or go with the professional migration service to help you streamline the transition from on-premise to cloud.