Who Better Than...
...A 12-Yr-Old To Change The World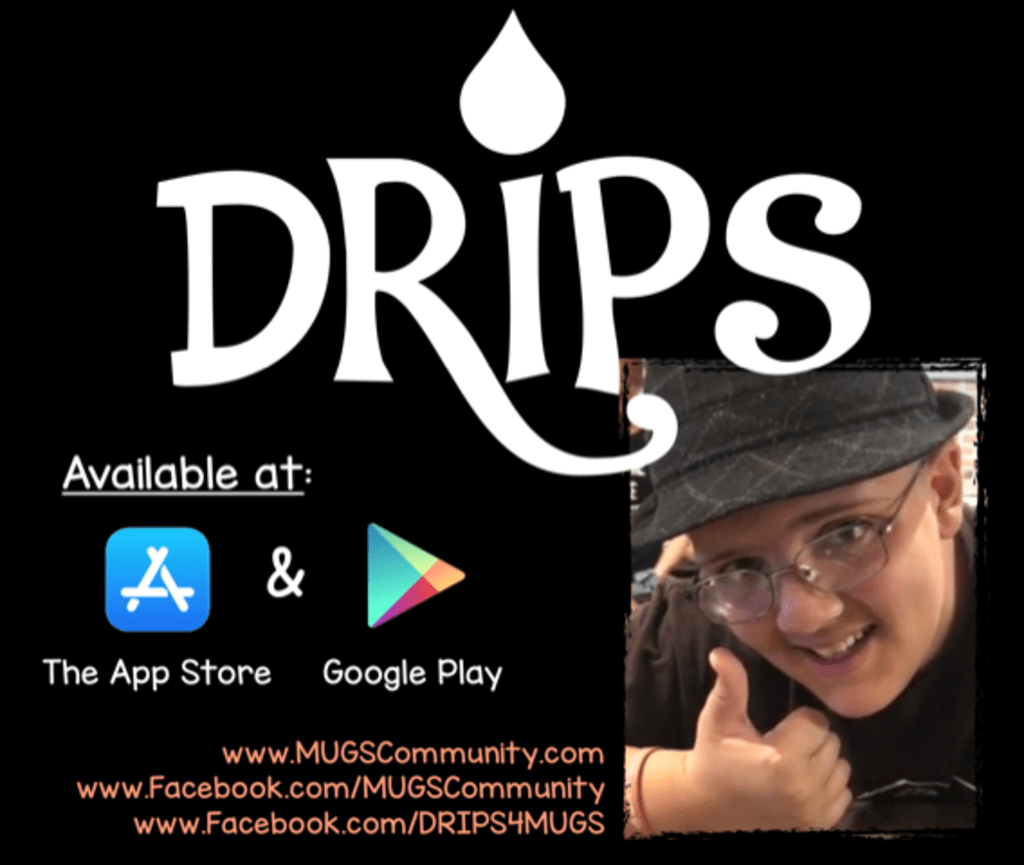 Christopher was 5 when our family moved to Loudonville. He started first grade that fall, and hadn't even made it to summer vacation before I, (his mom), had a team in place and my eye on a building that I KNEW needed to be MUGS, (a coffeehouse community center sorely needed in this region of north central Ohio)! Christopher has literally grown up under the shadow of MUGS' journey, and this is HIS story...
"You need to know, my mom is the kind of person who wants to help those around her become the best possible versions of themselves… be all they were created to be! And that is largely what fueled this MUGS idea in the first place. She and her team discovered that there is all kinds of help available to the people of this region… programs that help people find jobs, fight addiction, be better parents, manage their money, and just generally lead healthier lives. Problem was, much of the help was too far away for people without transportation, and what help was available here is often located in churches that people don't always feel comfortable to use if they're not a regular attender there.
"So the plan was to create a space where the help that's already available could be made more available in greater ways! She tells me it's like the movie 'Field of Dreams'. You know, "If we build it, they will come." I gotta watch that someday…
"ANYway - MUGS' team knew going in that to really create the kind of atmosphere they needed, it couldn't just be a community center. It needed to be a coffeehouse, too. But in a region like ours, where three more restaurants have closed since the start of this year, MUGS wouldn't live long if they opened as a food retail business with tons of mortgage and construction debt. So they decided to give MUGS the best chance at a long life by opening as a non-profit, with as little debt as possible. That's why they're RAISING their money BEFORE they spend it.
"December 2014, they were GIVEN an historic building downtown, but not surprising, the team's run into all kinds of issues and regulations that have caused construction expenses to skyrocket. And since most of the grants they've applied for are "excited to help 'once they're open'", they've had to get really creative just to make it this far… Crowd funding campaigns, a corporate founders club, event fundraising, you name it! But nothing was pulling in big enough dollars to really help do anything other than tread water.
"Until it occurred to me… If MUGS really wanted to raise money, we oughta make a phone game! I mean, who doesn't love phone games! AND a phone game is something that, really, ANYone could enjoy. Not just people from northcentral Ohio. Not just people who know and love my mom. ANYone!
"So mom and I used an online international job posting board and found a game tech designer who was willing to work with us! I gave him the concept for my game idea, and we got to work!
"It's been a fascinating process, seeing 'DRIPS' come to life. But it's gonna be even better seeing how my idea blesses my mom and her team, and this whole region, really… because that's what MUGS is all about! Giving all kinds of people all kinds of opportunity to be the best possible version of themselves. And I wanna help make that happen!
"But I can't do that without your help! DRIPS only works if lots of people are playing! DRIPS is a free download on both the App Store and Google Play! So help me out! Download today, tell a friend, and #PlayDRIPS!"