Where Do I Find People To Create My Custom Designs
Find Custom Jewelry manufacturers in India -Jewelry wholesale suppliers UK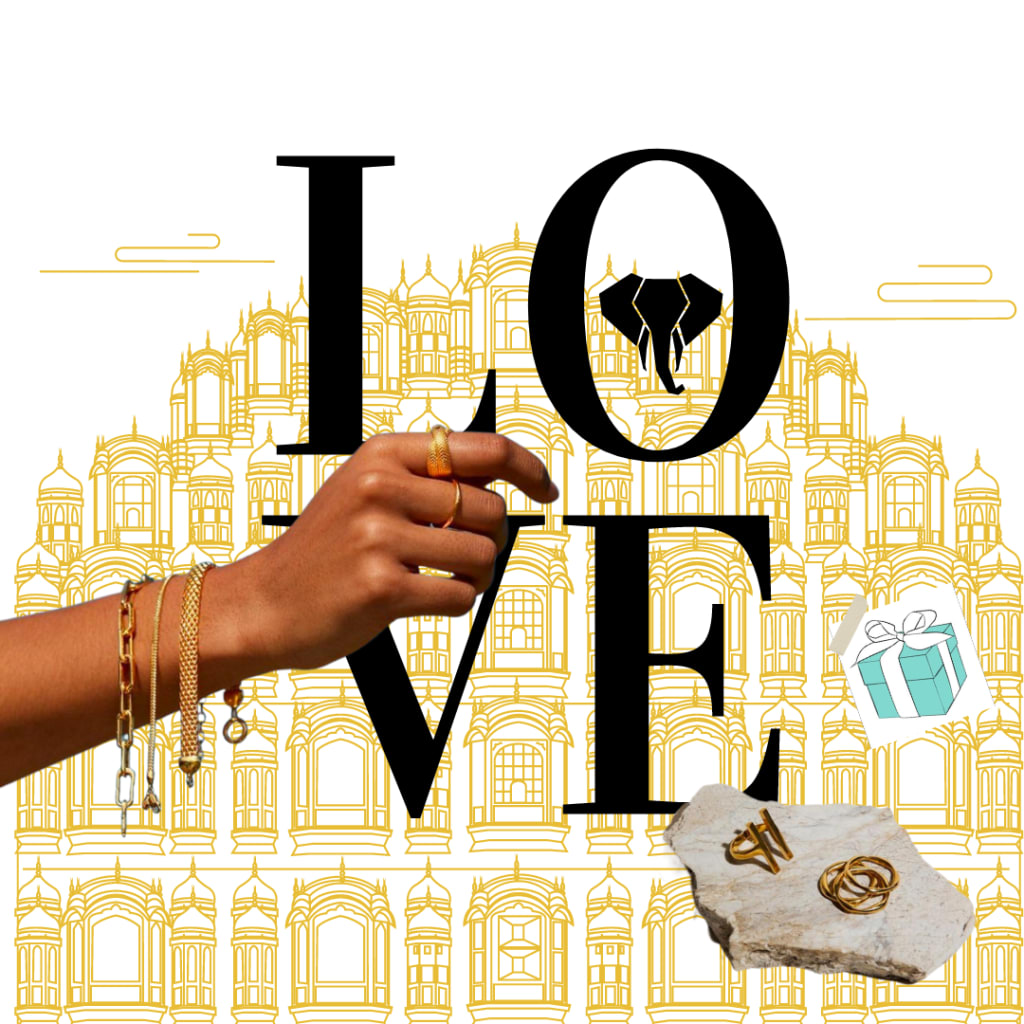 How to Find a Jewelry Manufacturer in India, That's Right For Your Needs
This blog is for Jewelry wholesalers and retailers based in United Kingdom
If you are on the hunt for jewelry manufacturers in India, or you need to manufacture custom pieces of jewelry, you may need to work with some of the best jewelry manufacturers that deal with custom jewelry designs, preferably a manufacturer that offers the best services and also one that allows you to express yourself in the best way possible through the jewelry. Also, the Jewelry manufacturing company who are able to work from long distance. This company also produces semi-finished jewelry, along with the finished pieces and jewelry findings. Most of the gold jewelry made by Gem Factory India Manufacturing is 14k gold-filled jewelry. They also work with and create the best Jewelry in Sterling silver and fashion Jewelry.
No matter which stage you are at, this article will guide you through the essential steps in finding the jewelry manufacturer that is right for your needs.
When searching for custom jewelry manufacturers, it is important to do your due diligence. Start by looking into jewelry wholesalers and suppliers, private label jewelry manufacturers, and any other relevant companies that specialize in making custom jewelry. Make sure you read reviews of each company and get a list of references. Look into the company's portfolio to see if they have created pieces that are similar to what you are looking for. It's also important to research the materials they use and how long it typically takes them to make a piece. Lastly, compare prices between different companies to make sure you're getting the best deal.
1. Identify Your Needs
When looking for a jewelry manufacturer, there are different factors to take into consideration. So how should you get started? First and foremost, you should identify your needs. Ask yourself some key questions:
Are you looking to make fashion/costume jewelry, or fine jewelry for your brand?
Knowing the type of jewelry you are creating is crucial when coming to pick your manufacturer. As obvious as it may seem, you should seek out a manufacturer who specializes in the type of jewelry you are producing. It is thus essential to identify the materials and techniques you wish to use for your jewelry.
Are you looking to have your own design prototypes, or will you be using your manufacturer's designs?
If you go for the latter, then you need to be sure that your manufacturers have in-house design capabilities and that they are well updated with ongoing fashion trends and 3D technology. Their 3D designers will be able to help you from the start of the process.
Where to look
If you're ready to find someone to bring your designs to life, you might be at a loss for where to start. With so many manufacturers, it's hard to tell which ones you should trust. Before the pandemic, trade shows were widely popular and were a great way to make connections in the jewelry industry. Even if you already have a manufacturer, participating in trade shows is a great way to grow your business. However, with the pandemic preventing people from traveling freely, you'll probably get more options when you source online.
It might sound scary to delve into the depths of the internet looking for a manufacturer, but the truth is your best option might not have a way to get to a trade show near you. With that in mind, you should always do thorough research on each option you come across. You should have no problem finding a fine jewelry manufacturer if you adhere to certain standards.
What pointer to keep in mind:
· Product quality: If you're developing a fine jewelry line, you already know how important quality is. The better the quality, the more impressed your customers will be, making them more likely to turn into a returning customer. Recurring business is one of the best ways to build any business, so this isn't something to take lightly. A lack of quality could deter people from repurchasing your product, and it's much harder to win back a disappointed customer. Not all gold vermeil, plated, and gold-filled products are created equal. Ask questions to understand the gold color they create and the durability. Quality products are not just about metals and gemstones. The jewelry-making craftsmanship is a huge part of it. Make sure to ask for samples before making a bulk order. Also, be sure to understand their quality control process. Some pieces will inevitably break or not come out as expected. It is always a good question to ask how these pieces will be treated. Reliable jeweler manufacturers will be able to answer this.
· Jewelry production: It is important to understand the capabilities of your jeweler, besides from the customization process. Some jewelers will be able to engrave, cad design, enamel, rhodium, and polish. The point is to know the capabilities you will need and ask about them. It's helpful to ask about their entire manufacturing process, including their stone sourcing process. Turn around times are important to understand because that will impact your required stock levels or your business model. Many jewelry designers have switched to made-to-order to avoid keeping inventory.
· Minimum order quantity (AKA MOQ): When it comes to wholesale business, minimum order quantity is key. Some manufacturers won't sell to you if your order quantity isn't large enough. You never want to put yourself in a position where you order more than you need. Holding too much inventory is the fastest way to go out of business.
· Shipment: As you would probably assume, shipping costs can add up quickly and become a massive part of your company's overhead. When it comes to shipping, you must consider where your manufacturer is located. The best way to cover your bases is to find a manufacturer with global and domestic factory locations. You can't do anything with your product if you don't have an efficient order fulfillment system, so reliability is critical when it comes to shipping. Make sure to ask about the shipping cost when getting a quote.
How To Find A Jewelry Manufacturer Conclusion
In short, look into the company's portfolio to see if they have created pieces that are similar to what you are looking for.Research the materials they use in jewelry manufacturing. Although there are many custom jewelry manufacturers, always make sure that you choose the right one for your brand.Just be clear about the MOQs and shipping timeline, this may benefit you for planning.
Part of scaling your business is repeat customers, which you won't have any chance of getting without doing your due diligence in selecting the right jewelry manufacturer. Sourcing can be time-consuming and often a thankless task, and you might wind up losing money before you find the right fit. Instead of wasting your valuable resources, use the guide above to consider your options.
If you're looking to create beautiful fine jewelry at cost-effective prices and quality that will have customers coming back tenfold, contact the team at Gem Factory India. At the end of the day, if you care about quality, you need your jewelry to reflect that, and we make it our mission to bring your vision to life and beyond.
About the Creator
We are a Custom Jewelry manufacturer and wholesaler of 925 Silver,14K/18K jewellery & all kinds of the natural & well designed semi-precious stones. Gem factory India is custom jewelry and gems manufacturing company operating around world.
Reader insights
Be the first to share your insights about this piece.
Add your insights