What to Do When Facing Breakdowns in Your Machine Shop
Tips on how to handle breakdowns in machine shops.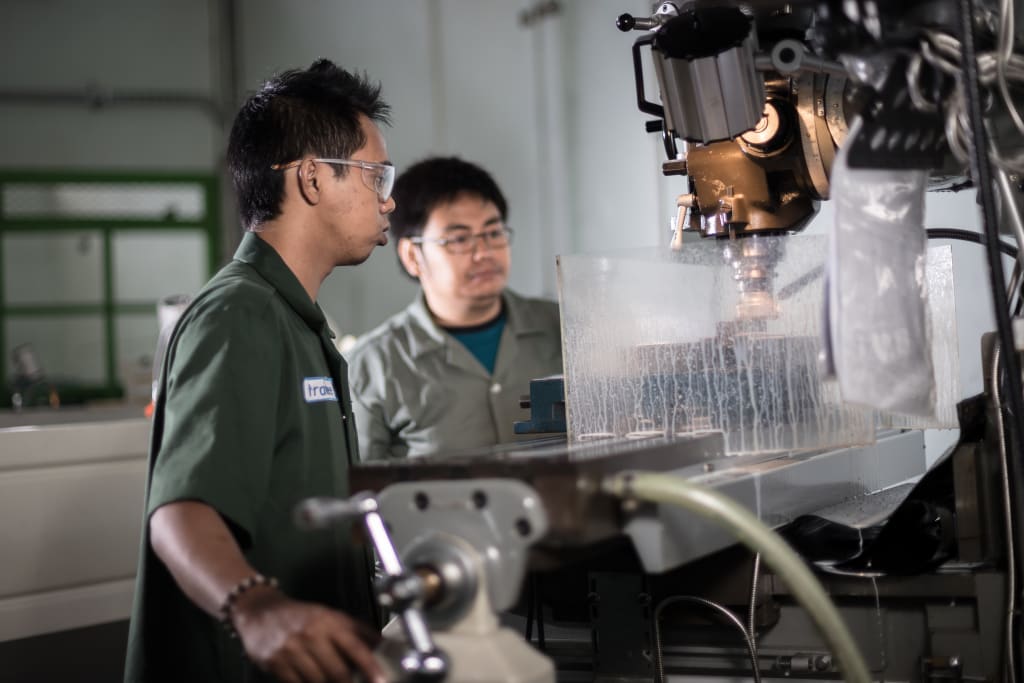 The machinery in your machine shop can produce high-quality parts, but they're not invincible. There are a few common breakdowns that every machinist should know how to deal with. Facing either of these breakdowns can be a daunting and scary task, but you'll feel better knowing that you have a few steps in place for whatever comes next. Here are things to do when facing a breakdown in your machine shop:
1. Embrace Turnkey Technology Solutions
The only way to prevent a breakdown is to prevent it from ever happening. The best way to avoid a breakdown is to design your shop around the machine you use. With turnkey technology solutions, you can choose a machine with the right tooling, material, and process matched for your specific machine. When you build these systems in-house around your shop machines, then when something breaks, you have an easy fix with the parts needed on hand rather than having to make another trip to the OEM or tuning shop. You can opt for a turnkey ERP solution to guide you through the entire process. Turnkey ERP solutions will help reduce downtime and give you the tools to be more productive.
2. Maintain Your Machine in the Best Conditions
Maintaining your machine properly will result in less downtime and problems. When machines are not maintained properly, breakdowns are more likely to occur. While dangerous or unsafe conditions may be a contributing factor, they can be avoided with a little maintenance. Cleaning and inspecting machines can prevent most breakdowns, but when there is an immediate need to do so, you'll have to make sure that you have the proper cleaning supplies on hand.
You'll also want to keep your tools and machinery lubricated. Machines work better when lubricated, so you won't have to worry about the machine being under too much strain because of a lack of lube. Populating your machine shop with the necessary supplies will help ensure it is as efficient as possible.
3. Keep an Eye on the Warning Signs
Usually, a machine will warn you that something is wrong before it completely breaks down. When your machine starts to make a strange noise, this is most likely a sign of something bigger. You'll want to check your machine after hearing any unusual noises to see the problem before it gets out of hand. Sometimes machines will also have systems that send you notifications if there's an issue, which can help you avoid further issues.
4. Safety First
The safest way to work on any machine is with a certified machine shop mechanic with the necessary safety equipment and skills. Safety is important when working in your shop, as parts can get chipped or broken easily. Even if it's just a small chip in a blade, your cutting tool could run over it and fasten another part to the previously damaged part. This can lead to catastrophic results. Taking your time and working slowly is the only way to prevent issues like this.
5. Have a Plan of Action
Knowing what to do when facing a breakdown in your machine shop can be helpful. When confronted with such issues, you'll want to have a plan of action at hand and procedures in place so that you can take care of the problem in the easiest possible way. You'll also want to ensure you have the proper tools. This way, if anything goes wrong, you can respond appropriately. Having the proper documentation and document control system can be useful when preparing for breakdowns. Having a plan of action and procedures in place will help keep the machine running smoothly and give you the tools necessary to get your work done.
6. Follow the Proper Procedures
Knowing how to handle breakdowns in your machine shop is essential, but having a plan in place is even more important. If it's not written on paper, then it won't happen. Downtime is wasted time, so being unprepared can make a huge difference to your bottom line. Being prepared will also help you avoid legal trouble if someone gets hurt. Accidents happen, but having the proper procedures on hand will help reduce the risk of injury.
Conclusion
You'll want to be prepared for any situation that arises when it comes to components in your machine shop. There are a few things to do when facing a breakdown in your machine shop, but be sure that you have a plan in place before you need it so that you can react quickly and efficiently when the time comes.
Reader insights
Be the first to share your insights about this piece.
Add your insights