What is Low Voltage Switchgear and Where is it Used?
usage of Low Voltage Switchgear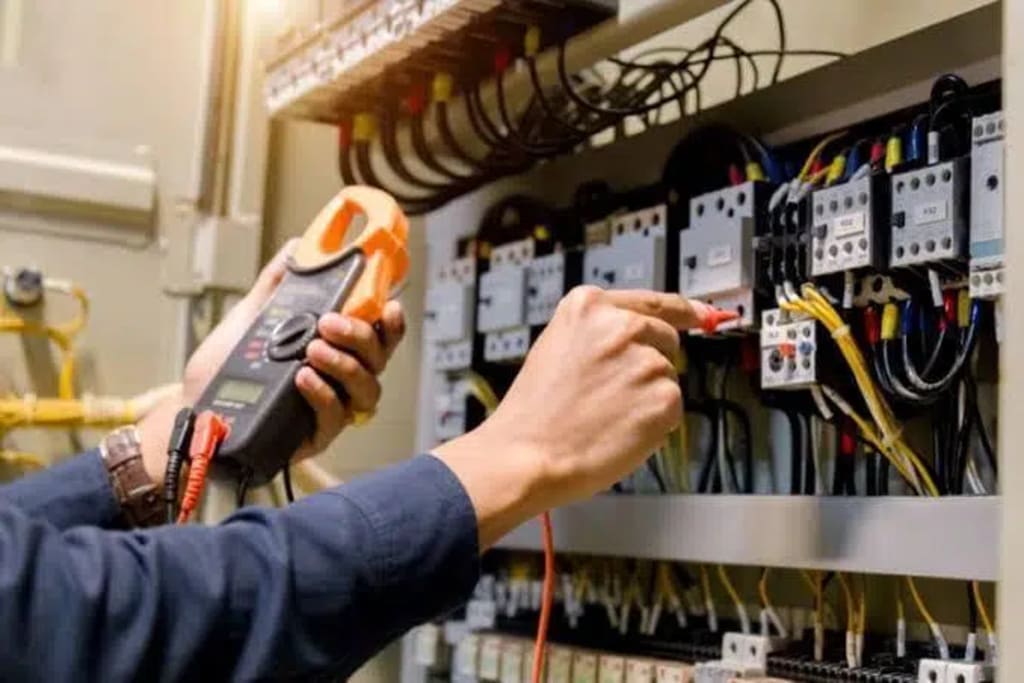 https://www.aecswitchgear.com/
A diverse range of low-voltage switchgear options is available today to cater to various applications. To make well-informed decisions, it's essential for customers to gain a clear understanding of this type of switchgear. This comprehensive guide aims to explain low-voltage electrical switchgear in a straightforward and non-technical manner.
What is Low Voltage Switchgear?
Low voltage switchgear, often referred to as LV switchgear, is a type of equipment designed to centrally monitor and control low voltage power systems. These systems typically operate at voltages of 1000 volts and below. LV switchgear is widely used across residential, commercial, industrial, and utility applications. Its prevalence is growing significantly, with projections indicating substantial market growth. According to a report by Global Market Insights, the global low voltage switchgear market is expected to increase from USD 67 billion in 2022 to USD 136 billion by 2030, reflecting a Compound Annual Growth Rate (CAGR) of 8% during this period.
Low Voltage Switchgear Function
LV switchgear serves several crucial functions within electrical systems. One of its primary functions is to safeguard against overloads or short circuits in electrical systems. It achieves this by employing circuit breakers that automatically trip or open in response to detecting a fault. Additionally, LV switchgear is essential for controlling and regulating power in electrical systems. Another vital role it plays is providing a safe and convenient means to disconnect power from electrical equipment or systems, facilitated by the use of disconnect switches, which can be either manually operated or remotely controlled.
Low Voltage Switchgear Design
Manufacturers of low voltage switchgear adhere to various design guidelines based on the intended application and customer requirements. A commonly employed design configuration places the breaker at the bottom, the bus bar in the middle, and the cable compartment at the rear. In some instances, the cable compartment is positioned adjacent to the breaker compartment and accessible from the front. Regardless of the specific design, the key components of a typical low voltage switchgear assembly include:
Breaker Compartment: This compartment houses circuit breakers, typically arranged in separate compartments for individual breakers. Molded case circuit breakers (MCCBs) are commonly used in LV switchgear.
Bus Bar Compartment: Located in the middle of the assembly, this compartment carries and distributes power from incoming power cables to various circuit devices. Bus bars are usually constructed from tin-plated copper or silver and can be arranged either vertically or horizontally.
Cable Compartment: The cable compartment serves as the termination point for cables. In most LV switchgear types, it is positioned at the rear and equipped with access doors. In some instances, it may be situated at the front, enabling the installation of low voltage switchgear against walls.
Low Voltage Switchgear Components
Low voltage switchgear comprises various electrical devices enclosed in a grounded metal enclosure, which may or may not include draw-out cabinets. Key components found in low voltage switchgear include:
Circuit Breakers: These components protect against overloads and short circuits.
Disconnect Switches: Used for disconnecting power from electrical equipment or systems.
Transformers: Employed to convert between different voltage levels.
Fuses: Used for protection against overcurrents.
Relays: Monitors and controls the operation of circuit breakers and other electrical devices, also acting as overvoltage sensors.
Disconnectors (Isolators): These devices disconnect parts of an electrical system from the power supply.
Busbars: Metallic conductors that carry and distribute power within the switchgear enclosure.
Insulation: Provides electrical insulation between live or current-carrying components and other parts.
Additional components like switches and metering devices may also be present, but the aforementioned components are the most commonly encountered in low voltage switchgear.
Low Voltage Switchgear Ratings and Standards
The production of low voltage switchgear adheres to various industry standards, encompassing safety requirements, rated voltages or currents, and more. Standard low voltage switchgear ratings typically include:
Maximum voltage of up to 635 V
Continuous current of up to 10,000 A
Short-time withstand current of up to 100,000 A for 30 cycles
Short circuit withstand current of up to 200,000 A
Power frequency of 50 and 60 Hz
Insulation level of up to 2.2 kV
These ratings are established based on diverse standards and organizations, including ANSI/IEE C37.20.1, ANSI/IEE C73.20.7, UL1558, and UL1066, among others. Manufacturers base their products and manufacturing methods on various low voltage switchgear standards, including those from NEMA and ISO.
Low Voltage Switchgear Types
LV switchgear comes in various types, tailored to different environments and applications. Common types of low voltage switchgear include:
Metal Enclosed Low Voltage Switchgear: In these systems, circuit breakers, bus bars, and other components are enclosed within a closed steel cabinet without the need for barriers. They are typically used for indoor applications with voltages up to 1000 V AC and up to 1500 V DC.
Metal Clad Low Voltage Switchgear: Similar to metal enclosed switchgear, metal clad switchgear features a compartmentalized structure, housing different components in separate metal enclosures. This design enhances operator safety and facilitates maintenance.
Indoor Low Voltage Switchgear: Designed for use within buildings or facilities with limited space, indoor LV switchgear contains circuit breakers and bus bars in a metal cabinet or enclosure for indoor applications. Although protected from the environment, they may be exposed to indoor conditions like humidity.
Outdoor Low Voltage Switchgear: Outdoor LV switchgear is engineered for outdoor use, capable of withstanding harsh environmental conditions such as extreme temperatures, high humidity, or wet environments. These systems are enclosed in galvanized steel cabinets or enclosures and incorporate components like circuit breakers, disconnect switches, fuses, and surge arresters.
Low Voltage Switchgear Maintenance
Proper maintenance of switchgear is essential to ensure its correct operation and maintain the safety and reliability of electrical systems and equipment. Several factors and conditions can contribute to the aging or damage of your low voltage switchgear assembly, including:
Relative humidity or water ingress
Extreme temperatures
Saline conditions
Vibrations
Corrosive environments
Dust accumulation
Current harmonics
Load voltages
Low voltage switchgear maintenance involves various activities and different timeframes. It is crucial to adhere to both preventive and conditional maintenance to ensure the optimal performance of LV switchgear. Preventive maintenance for low voltage switchgear includes:
Visual inspections
Cleaning and wiping
Tightening of connections
Part replacements
Functional testing
Measurements and monitoring
These activities should be carried out according to the manufacturer's recommendations, which typically provide maintenance intervals ranging from several months to several years.
Low Voltage Switchgear Selection Guide
Selecting the appropriate LV switchgear involves considering several variables, with an increasing trend toward software-based decision-making. Different combinations are assessed and modeled to arrive at the most suitable solution. Key factors and requirements to consider when selecting low voltage switchgear include:
System voltage
Current rating
Short-circuit withstand capability
Environmental conditions such as temperature and humidity
Available installation space
Required level of protection against electrical hazards
Additional factors like ease of operation, maintenance requirements, specific pricing, and lead time may also influence the choice of LV switchgear. Overall, the selected switchgear should fulfill the following criteria:
Provide reliable performance under normal conditions
Safely interrupt all prospective short-circuit currents up to the maximum expected value in the system
Temporarily withstand prospective short-circuit currents without damage while remaining closed
Limit voltage rise across its terminals to a safe level that does not endanger or damage connected equipment
Comply with relevant regulations and safety standards in your region
Ensure safe and reliable operation under all conditions, including abnormal system operation
In conclusion, the growing demand for efficient power distribution and management across various facilities underscores the importance of low voltage electrical switchgear. Manufacturers are continually developing more compact and efficient products to meet this demand. As technology advances, the capabilities of low voltage switchgear continue to expand, providing consumers with increased options and flexibility when selecting the most suitable product.
About the Creator
AEC Switchgear is the electric distributor with the best price offer in Ahmedabad. For more information call us at 079-4897-6523 and also visit our site https://www.aecswitchgear.com/
Reader insights
Be the first to share your insights about this piece.
Add your insights