What Is Data Security?
And Why You Should Care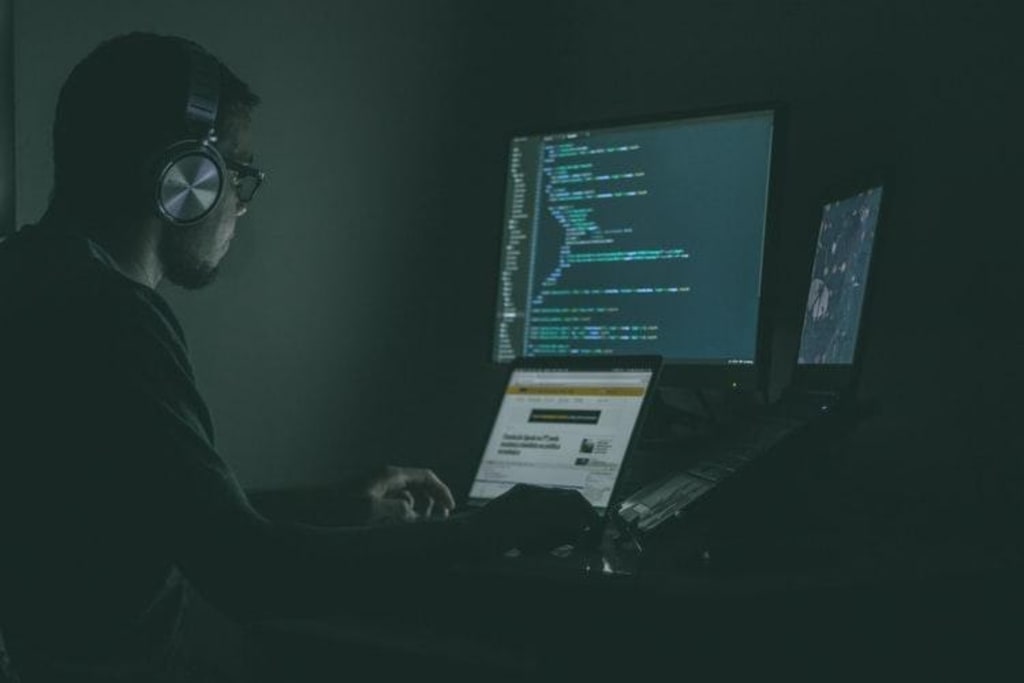 Creating Data Classifications is the beginning step to ensuring data security
Data security is top of mind for most IT departments because of the growing threat of cyber attacks. In 2018, there were over 30 million cyber attacks, which equals about 80,000 cyber attacks each day. Enterprises need to protect the critical and personal data of their business, employees, and customers.
We'll define data security, explore common data security technologies, and outline how to implement a data security strategy.
What is Data Security?
Data security is technologies and standards tasked with protecting your data from accidental or intentional theft, destruction, modification, or exposure. Businesses protect their data using a variety of data security technologies and standards, including:
Physical Security
Logical Controls
Administrative Controls
Organization Standards
These technologies and access controls safeguard a business's critical data from unauthorized or malicious users.
Why is Data Security Important?
SMEs and Large Enterprises must protect any data that it collects, stores creates, or transmits, whether it's personal, financial, or strategic. In 2019, 33% of data breaches involved social engineering, and 43% of data breaches involved small businesses.
To avoid litigation and security breaches, businesses need to protect their data at all times from a broad range of attacks. This means creating a full data security strategy that incorporates different data security technologies and standards.
Related Link: What is Cloud Computing Security? And Why Is It Important
A data security strategy employs several technologies to ensure data security.
Technologies for Providing Data Security
Enterprises employ several different types of data security technologies to fortify their critical data. Some of the most common technologies are:
Data Encryption
Data encryption encapsulates data with a code where only users with an authorized key can access the data. Data encryption can be asymmetric (public-key encryption) or symmetric. Data encryption keeps digital data confidential when it is stored or transmitted between networks.
Data Masking
Also known as data obfuscation, data masking modifies content to hide any data classified as personally identifiable information (PII). PII is personal or financially sensitive data. To mask data, the system replaces real data with other characters for users who don't have permission to view the actual data.
The EU's General Data Protection Regulation (GDPR) requirements mandate that all businesses provide data masking of EU citizens PII.
Data Erasure
A software-based method, data erasure completely overwrites and deletes data from a data storage device. With data erasure, data is permanently deleted with no possibility of recovery. This also completely sanitizes the data storage device.
Data Resilience
Data resilience is an IT system's ability to detect, mitigate, and prevent data loss. It can also include restoring compromised data. For an IT system to be durable to attack, it must have tools and systems that automatically detect and prevent threats to the network or data.
Want to test the vulnerability of your system or applications? Learn more about Cyber Security Resource's Vulnerability Assessment for SMEs and large enterprises.
Related Link: Network Security vs. Cybersecurity vs. Information Security
Businesses must comply with a wide range of data security standards.
Compliance and Standards for Data Security
To collect personal data from employees or customers, businesses must comply with governing regulations and standards for protecting sensitive data. There are several governing standards for:
Personal Identifiable Information (PII)
Protected Healthcare Information (PHI, HIPAA)
Payment Card Industry (PCI)
These standards and regulations can vary depending on the types of data your business collects or the business industry. And it can also depend on where you do business, such as the GDPR regulations on collecting EU citizens' data or China's Personal Information Security Specification.
Why a Data Security Strategy is Critical for Your Business
Cybercrime has increased exponentially in recent years. While 95% of all data breaches in 2016 came from government, retail, or technology industries, the medical industry saw the largest spike in data breaches in 2019.
Because cyberattacks are continually evolving in sophistication, many organizations lack internal technical expertise and resources to stay current on the latest threats and their security lapses.
This is particularly true for small to medium-size enterprises (SMEs) who often lack a comprehensive data security plan. Unfortunately, this makes them easy prey for cybercriminals.
Experts predict that 29.6% of all businesses, large and small, will experience a data breach within the next two years. And when the average cost of a data breach is around $2.65 million, businesses must have a comprehensive data security strategy.
How to Implement a Comprehensive Data Security Strategy
To create a reliable data security strategy with resiliency and durability to prevent cyber attacks, businesses may want to work with a data security consultant to identify potential weaknesses and vulnerabilities.
You'll want to conduct a cyber security risk assessment at least once a year to identify risks to the business's data security. Cyber Security Resource offers a comprehensive cyber security risk assessment to reduce vulnerability to cyber attacks.
Do you need security expert advice on assessing and creating a data security strategy? Contact Cyber Security Resource to learn more about their security program development services.
Your IT department will want to create a data security strategy that includes:
Frequent updates to security and patch management
Redundant data backup and disaster recovery
Employee training on cyber threats and security protocols
Incident response plan for when or if a breach occurs
Routine audits of security systems and tools to assess vulnerabilities
Creating a Data Security Strategy Will Fortify Your Business from Attack
By proactively creating and maintaining a data security strategy, you'll fortify your company from cyber attacks and breaches—saving your company millions and protecting your critical data.
As cybercrime escalates, it's essential to have a data security strategy in place to protect your business and your data. Cyber Security Resource is a full-service cyber security agency providing risk management, information security, vulnerability management, and incident response for SMEs and large enterprises.
Are you worried about your current data security strategy? Contact Cyber Security Resource to set up a cyber security risk assessment.
Related Link: What are Indicators of Compromise? A Complete Guide
About the Creator
David Rauschendorfer is a business leader and Information Security Officer. He has risen above the challenges in the modern age and appeared as a driven thought leader with a passion for sharing his love for business and cyber security.
Reader insights
Be the first to share your insights about this piece.
Add your insights