What is an interview with Arthan Finance?
Arthan Finance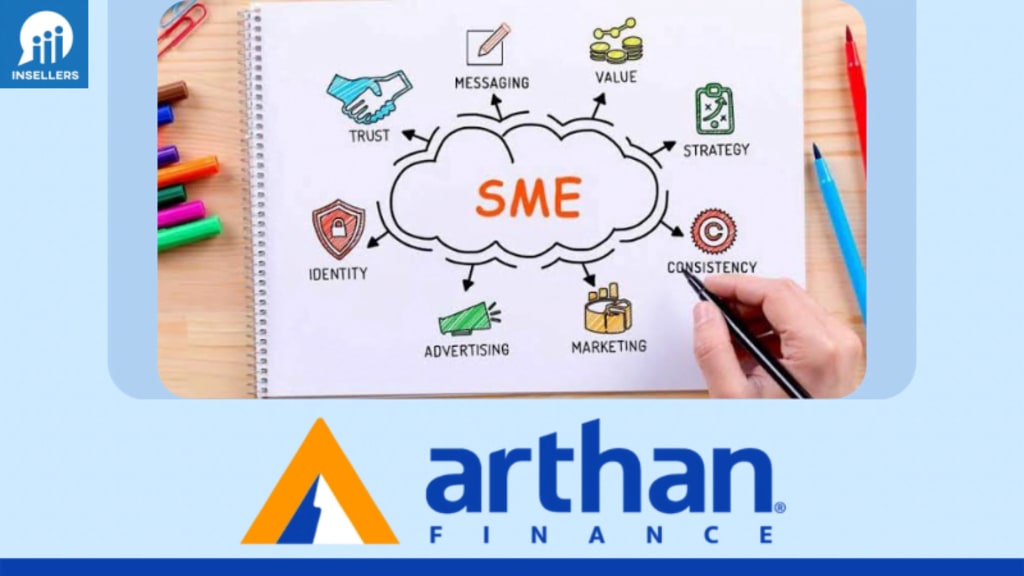 Today, we got to speak with Pravash Dash, founder of Arthan Finance, a SME Lending platform.
What motivated him to start it, what challenges he faced, and how he plans to scale it up are a few of the queries we have, and Pravash humbly answers them.
Insellers : What was your idea behind getting into this particular business?
Pravash : I come with nearly 16 years of retail banking experience, catering to the requirements of self employed segments. I started my banking career with Axis Bank in2006 and it was the stage when all the private banks were setting up their Agri-verticals and I was fortunate to be in the team managing agri & MSE business for eastern zone. I primarily worked a lot for the bottom of the pyramid who were by far excluded from the formal financial institution. I was thinking of starting something of my own for a long time but could gather courage in 2018 and along with two of my colleagues, we started Arthan Finance to enable easier growth capital for the small businesses across tier-2/3 types of cities of India. We had closely observed many small finance banks and NBFCs from the beginning during our earlier stints and understood the challenges they face, how it can be minimized and how technology interventions can help them to scale up.
Insellers : In which regions have you expanded your business till now?
Pravash : We as an organisation have a physical presence in the central and eastern part of the country that is because the central and easten region combined contributes to more than 47% of these MSMEs which are our primary targets but the credit to GDP ratio is nearly half of the Southern and Northern part of the country. We are also doing business pan-India through our supply chain channel and partnerships without having any geographical restrictions.
Insellers : What has been your GoToMarket strategy till now?
Pravash : We are primarily a fintech NBFC so what we typically do is we get a lot of the data (transactional, banking, trade history with the suppliers, credit bureau etc) from the customers and create algos and customer risk scoring basis these data points and lend to the customers accordingly. Apart from that, in most of the microfinance companies, the loans are usually capped, so we help them upscale their good customers with proven credit history from group to individual lending. We have also started supply chain finance in the geographies we are present and there is a huge demand and potential for this product but hardly we can find any formal player doing it with small anchors. Through our Branch channel, we do secured business loans where the cash flow assessment and customer selections are done purely on non-traditional methods.
Insellers : You mentioned about making SMEs as anchors. Can you help us understand this point?
Pravash : When a bank lends to the dealers and distributors, they primarily depend upon the larger companies where the turnover is 200-300 Crores. The smaller dealers or small value transactions never attract banks. What we have done is, we have identified the SMEs who can be our anchors, their dealers and suppliers take loans from us which are in the range of 50,000 to 20 lac rupees for a company with a turnover of around 2-3 crores.
Insellers : As you are a FinTech company, how do you stand out in terms of technology if compared to other players?
Pravash : Even before we started our operations, we had a CTO who has more than 25 years of experience and with him we developed our end to end customer journey in-house because we could not find a suitable product in the market. How we are different is the entire architecture that we have built is modular, we consumed the existing APIs and developed out modular architecture where end to end customer journey, request fulfillment, loan origination and follow-ups happen digitally. We have also created a data lake wherein structured, semi-structured and unstructured data goes in and that data helps us to develop an AI and ML based scoring model. A lot of data analysis based on locations, geotagging, transaction mapping, behaviour tagging etc is also being done. For the entire sales, we are developing a very interesting gamified sales model.
Insellers : Can you provide us the breakup of your direct, indirect and mediator sales?
Pravash : As of now, nearly 95% of our business is done through our branches. We recently started the supply chain and partnerships, so these partnerships will enable us to scale up the business. Over the next 2-3 years, supply chain and partnership businesses will be contributing nearly 40-45% of our entire portfolio.
Insellers : What was your revenue for the last year and what portion of it do you usually spend on the sales and marketing?
Pravash : Our revenue for the past year was around 1 Cr and this year it will grow by 400%. The major expenses are the salary and the incentives we provide to our employees. We do not spend much on the marketing activities but once we start our digital and supply chain journey, we will be very active in the digital marketing space.
Insellers : What challenges do you face during sales?
Pravash : The major challenge that we face is that the skilled manpower is scarce here so when we employ people in this field, we expect them to understand the integrity of various business types but it is very hard to find such people. If we train them and develop those qualities in them, their aspirations go up and they move to the bigger cities again creating an empty space for us. The other problem we face is that many times we don't have any clue about what our sales team has been doing during the day, once they leave from office. We can't monitor them so we have built an innovative sales tracking method where their activities are tracked and we daily review those.
Insellers : Would you like to share your growth plans and future business outlooks?
Pravash : If we look at this particular segment, the MSMEs, who are the missing middle, they would be focused for the next decade. The geographies where we are present, we are seeing credit scores being built and people getting aware about the impact of their credit scores and at the same time more digital data points are getting available. I am sure the way the government is pushing Make in India and Startup India policies, it will make the environment more conducive for these MSMEs and technology will play a major role in shifting them from a cash and carry mode to a digital mode. Keeping all this in mind, we see a very large opportunity in this segment.
Insellers : Thanks a lot for your valuable time.