What Is an EMI and How Is It Different From a Bank?
An EMI, or an electronic money institution, is a type of financial institution that facilitates digital (e-money) transactions on behalf of its clients.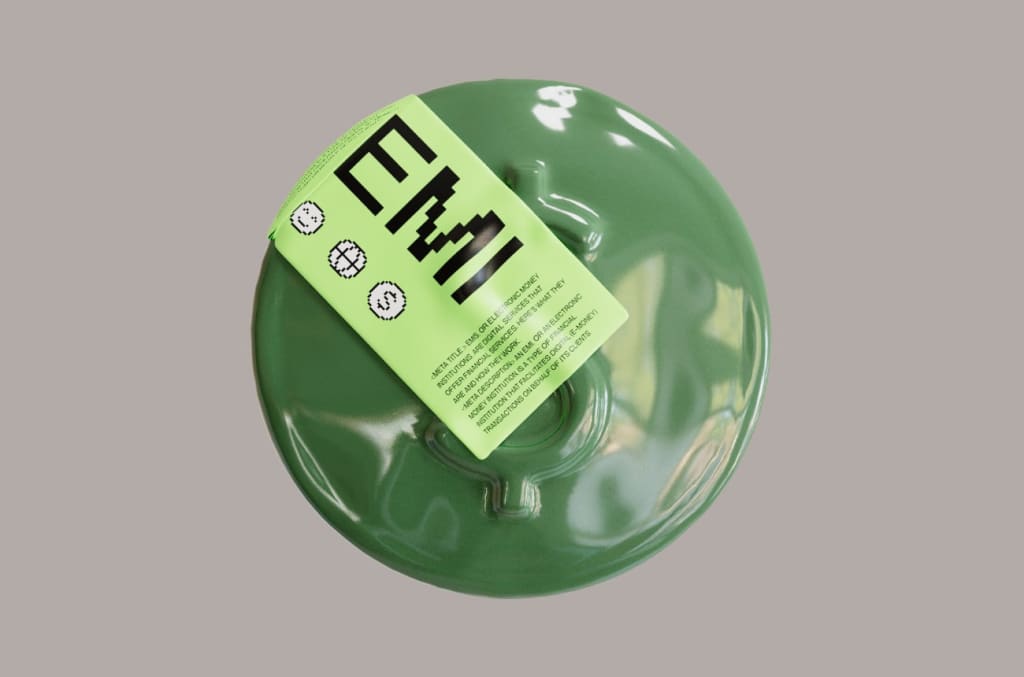 What Is an EMI?
An EMI, or an electronic money institution, is a type of financial institution that facilitates digital (e-money) transactions on behalf of its clients.
Electronic money institutions primarily operate online, as the word "electronic" suggests. However, some EMIs may also have brick-and-mortar branches, in which case they can be visited in person just like a traditional bank.
EMIs became common in Europe starting in 2009 when Directive 2009/110/EC - also called the E-Money Directive - allowed EMIs to operate.
What Services Do EMIs Offer?
EMIs typically offer fewer services than fully licensed banks, but EMIs can offer both local and international payments allowing both personal and business clients to make cross-border and local payments more easily and affordably than traditional banks.
Usually, EMIs provide services related to simple e-money transactions. This includes sending, receiving, and storing currency (often in multiple currencies), foreign exchange, prepaid cards, and debit card services. EMIs may also provide multi-currency IBAN accounts, payment cards, e-wallets, and other features.
Because EMIs often provide international services, they may handle transfers over multiple networks, including SEPA, SWIFT, CHAPS, EFT, Faster Payments, and ACH.
It should be noted that, because of the growth of online banking, traditional banks increasingly offer online payment services similar to those offered by EMIs. As such, many digital payment services can be obtained through a regular bank.
What Services Do EMIs Not Offer?
EMIs do not offer some key features offered by banks related to lending and investment services. In other words, they can't issue credit or investment advice.
Banks can offer advanced services such as investment management, wealth planning, and lending and borrowing. EMIs have fewer options because they must work exclusively with deposited funds rather than loans.
EMIs typically do not offer deposit insurance. EU-based banks, by contrast, usually offer protection for user-deposited funds up to €100,000. This is offered under a regulatory plan called the European Deposit Insurance Scheme.
Why Should I Use an EMI Instead of a Bank?
EMIs are a good choice if you plan to:
Open an account quickly (EMIs can provide business accounts in a matter of days, whereas banks can take much longer)
Make frequent cross-border or local transactions
Require a more feature-rich platform to help you manage your money
Issue debit cards for your staff to efficiently control expenses
Hold multiple currencies
Make instant transfers
Pay employees in their own currencies
Sell goods or services online
Travel to a variety of countries
EMIs typically serve multiple countries because they operate online, and as a result, you can access EMI funds no matter where you are.
Banks are a better choice than EMIs if you plan to use local branches frequently. Banks are also a good choice if you need to access a wide variety of financial services like lending and investment.
If you have to store or move a very large amount of money, you should research the EMI you intend to use, as some, but not all, may impose account limits or transfer limits.
For everyday transactions, especially cross-border, EMIs can provide faster and more convenient options.
How Are EMIs Regulated?
EMIs and banks are both regulated by local regulators and authorities. For example, just like banks, electronic money institutions like Payset are regulated by the Financial Conduct Authority (FCA) in the U.K. Similarly, both types of financial institutions in the EU are generally regulated by the European Central Bank (ECB).
Any good electronic money institution will use know-your-customer (KYC) and anti-money laundering (AML) procedures to identify customers and prevent fraud and crime. As such, both banks and EMIs offer highly secure fund storage.
While EMIs may be subject to less strict rules and supervision than banks due to their simpler funding structure, they are subject to similar regular audits as well as security directives such as PSD2 and regulations governing the safeguarding of client funds.
The differences in regulation are often due to the fact that banks operate and handle money on a much larger scale than EMIs do. In Europe, banks typically need a large capital base of at least €5 million, whereas EMIs are smaller businesses and can operate with as little as €350,000.
Why Payset Is a Leading EMI
Pay Set Limited is an authorized electronic money institution regulated by the U.K. Financial Conduct Authority and incorporated under the laws of England and Wales.
If you're in the UK or Israel, Payset can handle your digital payment needs. We will also soon be able to offer our services in the EU.
Our services compete with those offered by all other EMIs and most financial institutions. We currently offer multi-currency IBAN accounts, foreign currency exchange, and support for most major payment networks.
With support for 38 foreign currencies and a service area that includes over 180 different countries, Payset can help you transfer funds to and from almost any place in the world. No matter what your area of business is, Payset can serve as your EMI of choice.
To sign up or find out more, click below:
About the Creator
Founded in 2020 by MrkarthikKN has come a long way from its beginnings in Global. When MrkarthikKN first started out, Blog passion for - Electronic Products and Info" drove them to job,
Reader insights
Be the first to share your insights about this piece.
Add your insights