What 2020 holds for Fintechs?
2019 was dominated by the talks bout fintechs. What will change in 2020?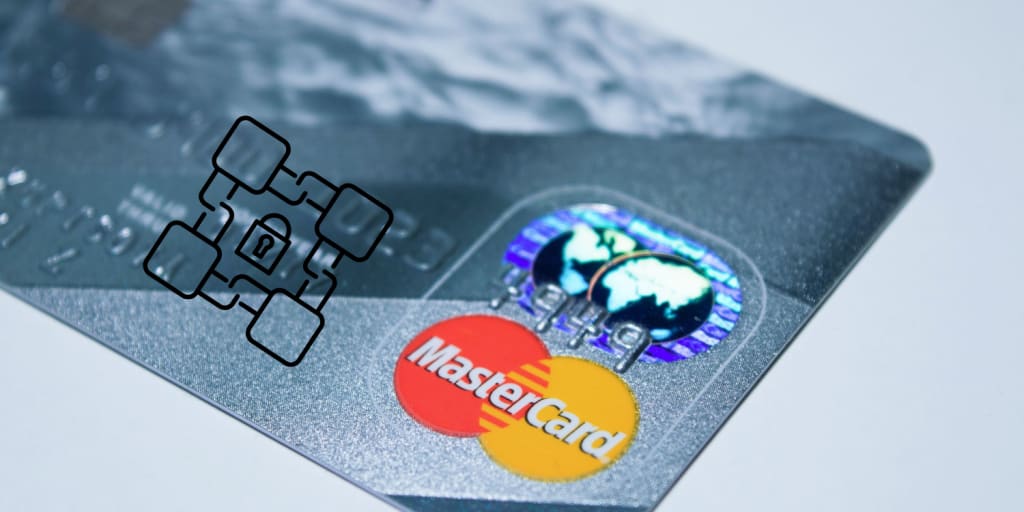 Fintechs was definitely one of the most talked-about industries in the finance and tech world in 2019. It has been a year where fintechs became mainstream and actively declared their ambitions of becoming a solid part of the financial industry. While they were definitely discussed very widely across different platforms they still evoke a sense of risk in some of the users. Not only that but even the authorities and regulatory bodies that should, in fact, be in favor of this progress down spare any challenges for the startups and make sure to make their job harder than it needs to be.
That is only a part of the story though. while complicated relationships between fintechs and banks will likely continue in the following year, it bears a question of what fintechs want to be seen as and whether or not they're ready to face the challenges to gain the trust from the consumers and officials alike. It has been said many times that fintechs are the future, but realistically they would have to get the government and the official financial institutions on their side to fully use up their potential. Whether 2020 will be the year for that is still a big question mark.
The banks vs fintechs
On paper, the collaboration between these two seems like a no-brainer. But the reality has proven to be way more complicated than that. There are two major trends we've seen in this dynamic. The first one is often portrayed by news outlets as the current reality and promises a bright future for fitness and banks and their collaborations alike. The second one, more grim and hence more realistic is that banks see fintechs as enemies and want nothing to do with them.
This might sound a bit dramatic but that is the reality across most continents and most middle-tier banks. The first dynamic is accurate but only in very limited cases. We've seen Goldman Sach and Apple collaborate on one of the most useful eWallets this year and we've seen the same from Google and Citibank. But those are very rare exceptions among thousands of banks who go out of their way to make things more complicated for fintechs. The prediction are also divided on this topic. Some experts think that banks will start to wake up to fintech potential and will set their pride aside and work together to deliver the best services. While others predict that banks may soon go out of business because of fintechs. While this will probably not happen in 2020, it is definitely a long-term possibility. The fintechs did a very good job of changing the industry standard for customer service. The personalized approach that prioritizer the customer is something that banks have never really done before. This might be the perfect time for them to wake up to reality and adjust accordingly to the needs of their customers if they want to keep their institutions as relevant as they are today.
Challenges from the authorities
If there's one entity that hates fintechs more than banks its the government. The country officials have very strong trust issues around the entire industry and the prejudices don't seem to be going anywhere. When it comes to government's issues with these entities it is more so based on lack of trust than the pure rivalry which is the case when we talk about banks.
The security aspect of fintech has never been very strong in regard to existing regulations around data privacy. Europe took a huge step in this direction last year, giving the customers the right to share or not share their personal information with third parties, instead of, for example,e banks controlling it instead. Government bodies can't possibly enjoy the idea of decentralized financial system but more so than that we've seen most pushback when big companies like amazon and facebook try to get into the financing world. It's hard to argue against that because most of these companies have had at least one scandal that has put their ethics under a question mark. The traditional financial institutions may not deliver the customer-oriented services but they provide a sense of security and safety that fintechs have yet to master. In the following year, the biggest challenge for fintechs is establishing themselves as a safe and reliable financial entity that is dependable and stable enough to handle customer information and their assets. While part of the mistrust is rooted in the newness of the industry the fintechs themselves have to work on the rest, which is providing insurance and consistently delivering high-quality reliable services. This is the step fintechs will have to take in order to gain trust and encouragement from the government and it definitely won't be a slow process but we should see the first steps and intentions coming from the fintechs in 2020 in order for the process to move forward more smoothly.
Diversified Locations
Fintechs have done wonders for less developed countries in the last couple of years. They have given people access to services that were previously denied to them because of various reasons, the most prominent one being the lack of necessary document or the lack of service in the first place. We've seen a major boom in fintech in Africa and it has become a sort of a hub for fintech startups. India has had a similar experience with eWallets and is a year ahead of the west in that department. U.S while previously a capital for tech innovation has slowly moved to the background and is prioritizing other industries. Meanwhile, Europe has continuously fallen behind in fintechs and has failed to produce innovations, at least the ones that stay within European borders. But at the end of 2020, we started to see changes in these dynamics, mostly in Europe. The startup scene became more active and the venture capitals were suddenly paying more attention to European startups than usual. This could be the beginning of the new era in the fintech industry when the innovations are not centralized in 3-4 locations but are more widespread and easily accessible. This is a crucial step and the one that the government should also embrace because in the last few years we've seen that innovation, in fact, does not just spread around. It has to be cultivated and intentionally spread evenly throughout the countries and continent so the gap between the innovation centers and the metropolitan areas don't just deepen. We've seen that this can be the case in countries like American where suburban areas continue to fall behind even though big cities and tech innovation keep moving forwards
2020 will surely be an important year for fintechs. They have successfully become widespread and talked about but now it's time for proactive action. In 2020 we should see the strong partnerships between techs and banks, we should see more communication between regulatory bodies and finish regarding regulations and it is crucial that fintechs themselves work on the major safety concern that people and authorities alike are concerned about over.
If these startups manage to cover all the basis they are bound to have their most efficient and successful year to date.