Want to Stop Using Google? Here Are Some Alternatives to Their Services
Written by a regular, non-techy person.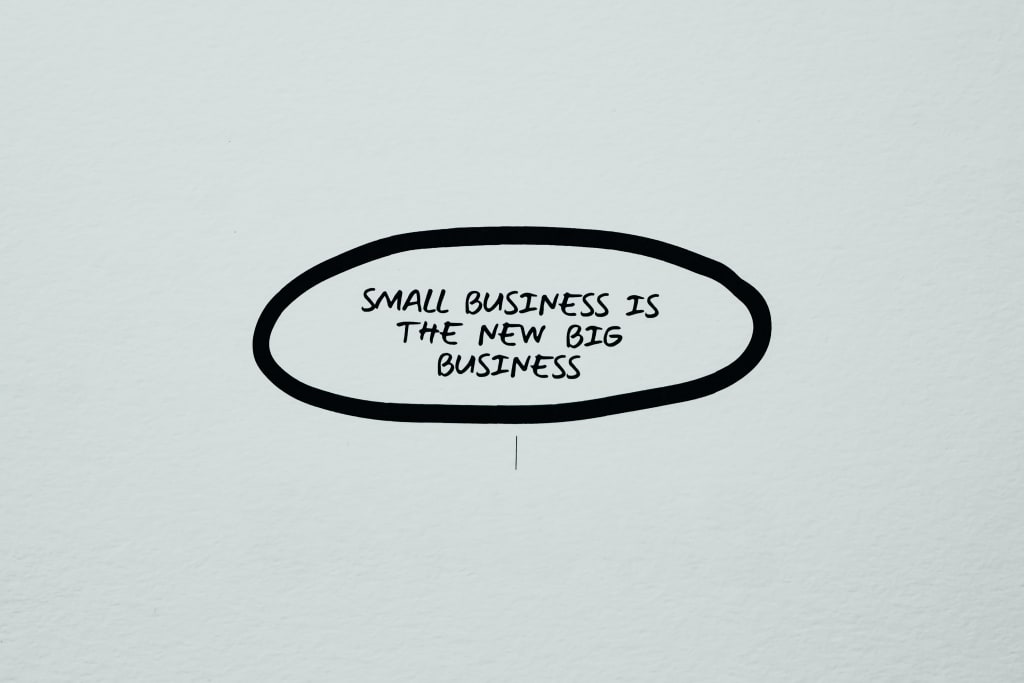 Photo by Eva Elijas from Pexels
After reading a number of negative articles and posts about Google and their parent company Alphabet inc, I decided that I was going to try and stop using everything that was related to Google and its group of companies. According to Wikipedia, there are currently 243 Alphabet-owned companies and that number continues to grow.
At first, I thought that ridding myself of everything Google would be easy. However, I came to realise just how much I relied on Google. They certainly know what they are doing, using Google is easy and convenient as you can do multiple things in one place and we all love things that save us time. However, those time-saving things are not always the best.
Back in 2020, Google came into the news when the Department of Justice filed an antitrust case against them, despite this they are still acquiring companies and growing, purchasing FitBit in 2021. The Google monopoly relies on data from its users so, in order to break up the monopoly, we as users need to stop using their services.
If you want to support smaller tech companies that care about their users, then below are alternatives to some of Googles services. This is in no way a full list and hopefully, new competitors will keep appearing, but for now, these are the ones that I have found and started using or that others have recommended to me.
Before you do anything, go into your Google account and 'take out' your data. This is done by going into Privacy and Personalization, then to Download, delete, or make a plan for your data. Google allows you to download all your Google activity. The Takeout is a collection of everything you've ever done from your Google account (maps data, YouTube watch history, etc.) It does not include any videos that you have uploaded to YouTube. You will need to download these yourself from YouTube or sync your YouTube account to Odysee, which I will explain further down.
Once I had downloaded my data, I struggled to find other providers that would allow me to re-upload the data from Google Takeout. I read in one article that Bing maps used to let you migrate your maps data, but it would appear that this is no longer an option. I guess that Google wants to appear to users that they can 'take out' their information but fails to tell them that they cannot re-use it anywhere but on Google.
Once you have downloaded your data, I would keep your google account for a few months, just to be sure that you have got everything that you need and if you use Chrome, you may want to migrate your bookmarks to your new browser before uninstalling.
Maps
When I first decided to leave Google, my first thought was about all the lists that I had made in Google Maps. Despite being able to use Google Takeout, I could not find any other provided that allowed me to upload the takeout data and so I had to do this manually.
Google's biggest competitor when it comes to maps is Bing. However, this is a Microsoft platform and I understand that people do not want to move from one big company to another. Bing, like Google, allows you to make lists, save places that you want to visit and it has a satellite and street view feature. I found that Bing was the best option to make the same lists that I had on Google.
To search for hotels, things to go and leave reviews, I now use Tripadvisor. I was already using this platform so it was an easy switch. I also use Atlas Obscure and RoadTrippers to create visit lists and plan trips.
For directions, I downloaded TomTom Go for my phone. I was going to use Waze which looked great, but when I was reading the reviews, I noticed that the developer is of course Google.
Another alternative to Google Maps is Open Street Map which works in your browser and for an APP try Maps.me.
Video Platforms
Along with maps, the other main Google service that I use is YouTube. Sadly, there are a lot of creators that I love to watch that are only on YouTube and so, unfortunately, for now, I am going to have to keep using this service. However, as YouTube continues to censor more and more content, creators are slowly moving over to other platforms.
YouTube was founded in 2005, and acquired by Google in 2006 for US$1.65 billion. YouTube viewers watch more than one billion hours of content on the platform each day making it one of Google's most lucrative subsidiaries, earning them over $19 billion in 2020.
YouTube makes money from its AdSense program. However, if you want to watch content on YouTube but not watch the ads then you can do so via sites such as ViewPure and Watchkin. This does mean that smaller creators and non-profit do lose out from AdSense revenue. I still watch non-profit content on YouTube from museums and charities so they receive the ad revenue.
If you are an Android user then there is an app called NewPipe which gives users an "original YouTube experience on your smartphone without annoying ads and questionable permissions". I do not use Android so have been unable to try it out and it is not available on Apple.
If you are a creator and have put all your eggs in the one YouTube basket then I highly recommend joining Odysee and syncing your YouTube channel. YouTube has started to ban or demonetize content related to certain types of technology, cryptocurrency and blockchains. If you mention the operating system Linux, your video is likely to be demonetized.
Once your account is synced to Odysee, when you upload to YouTube, your video automatically gets uploaded to Odysee. Whilst you as the creator will not receive ad revenue for the video views on Odysee, you will receive a form of cryptocurrency called LBRY credits. Whilst this puts people off, remember, YouTube can delete your videos or channel at any time and they can remove your AdSense as they have done with Shane Dawson and James Charles. The greed that is Google now run ads on popular videos even if the creator is not in the AdSense program. The greed that is Google is now making money from peoples hard work without compensating them a penny. This is from a company that is worth an estimated $300 billion with Alphabet being worth around $900 billion. This personally makes me sick.
Other alternatives to YouTube are Vimeo, Rumble, PeerTube, Daily Motion, Bitchute and DTube to name but a few. Sadly, none of my favourite creators are on any other sites. However, I am hoping that this changes. If you are a small creator, some of the smaller sites give you a much better chance of getting noticed. The YouTube algorithms favour big channels and certain niches as they make them the most money.
Browsers
If you use Chrome, unless you manually change your settings then Google will track as much as it can about you and your online habits.
Before Chrome, I always used Mozilla Firefox. However, when I ditched Chrome, I decided to go with a browser called Brave. I had never heard of Brave but I read great things about it and decided that I would give it a go. Brave claims to be three times faster than Chrome and have better privacy by default than Firefox. It also uses 35% less battery on mobile. You can also receive Brave rewards in the form of a cryptocurrency which you earn by viewing ads. Brave was built specifically to block ads and prevent tracking, having built-in ad blocking capabilities and anti-tracking tech.
If you are a Chrome user, before you uninstall Chrome, migrate your bookmarks, etc to your new browser. Most browsers allow you to do this, you can then uninstall Chrome and start to use your new browser. Mozilla, like other companies, have an agreement with Google that will automatically default your search engine to Google. You will need to go into your settings to change your search engine to an alternative, I have been using DuckDuckGo and so far I am impressed. Yahoo, DuckDuckGo and Bing (Microsoft) are Google's biggest competitors.
Other browsers that you can use are Safari (Apple), Edge (Microsoft) and Opera.
E-mail
Fortunately, I have never used g-mail as my email account so this did not cause me any issues. I have a BT internet account that I have had for years and I have always been happy with it. However, there are many other alternatives including Outlook (Microsoft), ProntoMail and Mailfence which both allow free accounts up to a certain size.
Docs
I have never used Google Docs and I have never really needed to use this service. However, I do use Dropbox to upload files to and share with other people. For alternatives that allow real-time collaborations, then check out Microsoft Office Online, OnlyOffice and Zoho Docs.
Advertising
There are so many alternatives to AdSense for advertisers and creators who want to monetize their content. Sadly, YouTube only allows you to use the AdSense program. However, if you have a website, you can have a selection of other companies that will place ads on your site. These include Media.net, Adsterra and Revcontent.
Whilst researching this post, I read how many website creators had their AdSense accounts suspended for various reasons. One of the main ones is invalid traffic. If your account is suspended, you are very unlikely to get it back, nor will you be able to find anyone at Google to speak to or help you resolve the situation. Like YouTubers, many bloggers have put all their eggs in the Google basket. Don't, give yourself at least one back-up option just in case.
Conclusion
Depending on how many of Google's services you use will depend on how difficult or easy it is to stop using the platform. For me, it was fairly straightforward and only took me a couple of hours to complete, with the Maps being the most time-consuming part to complete.
There is an alternative for every Google service, some are still a little glitchy, but the more people that start to use the smaller platforms, the more this will help them grow and improve. Remember, Google still run ads on a lot of websites and blogs so be sure not to click on any Google run ads. You can see which ad provider is showing the ads by clicking on the little blue button that is normally in the top right hand corner of the ad. Until Google's monopoly is legally split, we as end users can do our part and stop using their services.