Virtual Reality Startups In India To Watch Out For In 2021
Virtual Reality Startups In India To Watch Out For In 2021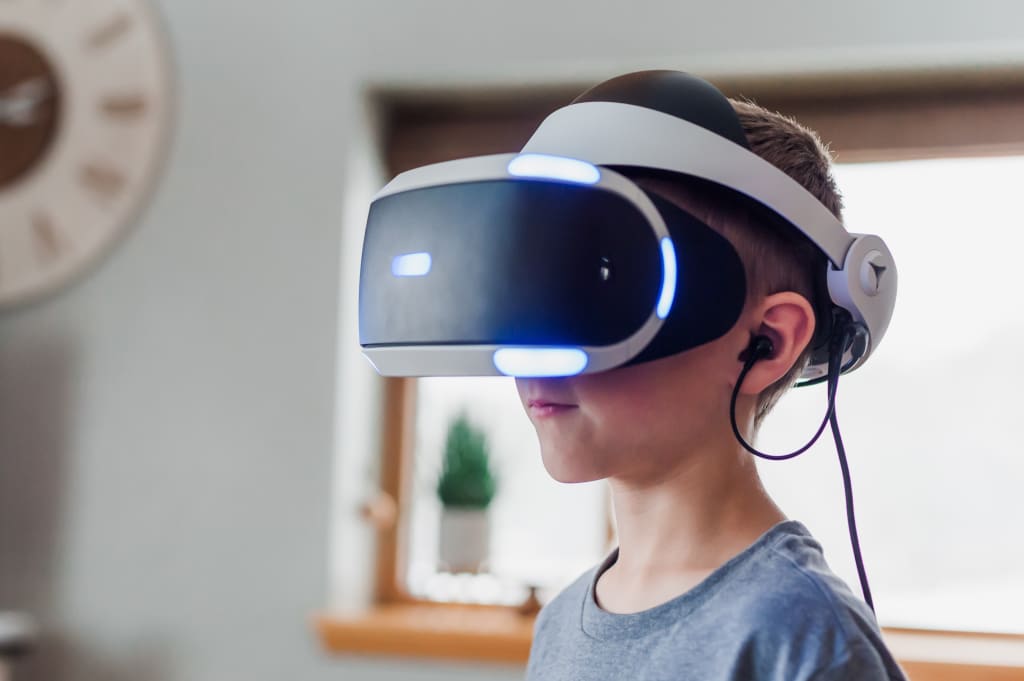 Covid-19 pandemic boosted the demand for virtual meetings and training. Having the potential of becoming the base of a new world, Virtual Reality is solving critical problems and addressing pain points. Most importantly, VR brings value, mobility, accessibility and convenience to thrive in the coming years. Virtual Reality uses are in many industries such as education, healthcare and business. But, Do you know what virtual reality is? Virtual reality is a simulated experience that can offer a realistic virtual experience that mimics the real world. It can also provide supremely new visual experiences that transcend the boundaries of reality and surrealism. There are many Virtual Reality startups in India, bringing innovative technologies to the world.
Here is the list of 5 VR startups in India to watch out in 2021.
Impactall
Impactall is a VR Edtech startup that creates high-end and obtrusive technology extremely affordable and user friendly. This startup ensures outstanding high-quality graphics rendering in low-end devices.
Founded in 2017 by Srishti Mittal, this Noida based startup develops the library range from maths modules, social science, and science for IB, IGCSE, NGSS, and CBSE boards. Impactall VR provides you with the capacity to learn through practical applications in virtual environments. For instance, you can explore the human body within, perform experiments in high-tech labs, visit ancient civilisations and travel to the galaxies.
Intending to transform the procedures of imparting education, this VR Startup in India with its innovative line of products in the e-learning domain had crossed the substantial amount of road.
KlipVR
KlipVR is a VR startup in India dedicated to bringing an unforgettable experience. This Delhi-based startup co-founded by Rishi Ahuja, and Aditya Tuknait develops the art of imagination in a learner.
The startup's debut Virtual Eduventure Chandrayaan VR – Virtual Expedition to Moon, enables learners to be a part of the space mission. On the other hand, they can experience various events that aid the subject's scientific learning. The most exciting part is that with the lunar mission's recreation, the learners can explore a virtual world. Hence, this could encourage them to become a space scientist, conduct lunar surface experiments, launch the rocket, etc.
Klip VR is working on several other projects. Its upcoming titles involve Human Anatomy, Jurassic Era, Life in Water, etc. This VR Edtech startup won the prestigious VR Award for 'Rising Company of the Year 2020'.
Vrook
Founded by Kaushik Jha, Pruthvi Ravindra, Roopak Krishnaswamy Vrook is a Bengaluru-based Virtual Reality startup. Vrook created immersive and interactive learning solutions through virtual reality content and immersive videos for higher-ed institutions and industries.
This Virtual Reality startup also creates immersive videos through VFX, 3D Models, and animations. Moreover, they have an experienced design team to develop high-quality visual content for employees of various professional streams and students.
Recently, Vrook won the best startup award in the Big Pitch Competition. They currently specialise in Virtual Reality, Ed-tech, Academics, Learning, Engineering, Practical Learning, Immersive Learning, E-learning.
Elysian Studios
Founded in 2016 by Arvind Ghorwal, Elysian Studios uses an in-depth and unique approach to the virtual reality storytelling, creating blissful VR experiences.
This VR startup in India is one of the first VR studios in India to create Mystic Lands -VR series. They can take one to some of the most ancient, energetic and blissful lands like Bodh Gaya, Kashi, Rishikesh.
This Mumbai-based VR startup's VR films are receiving much love from various parts of the world. They are getting shortlisted at multiple International Film Festivals.
OutsideVR
With the aim to help architecture students and professionals explore buildings virtually, OutsideVR is a VR startup in India founded in 2016.
The startup's 360° VR tours are entirely interactive and created by their expert team to give you the best collections. One has to launch their VR experiences on smartphones or laptops, and the journey to the place is on instantly.
OutsiteVR is the world's most hassle-free portal for creating and exploring immersive VR experiences. Besides, even Ministry of Tourism partnered with OutsiteVR to empower people to travel India virtually and further boost incredible India campaigns,
Virtual Reality holds immense potential in India in the coming years. It can transform the teaching quality by offering an immersive experience and simplification to not so easy to understand topics. Moreover, many sectors will benefit from this game-changer futuristic technology.
Source: Virtual Reality Startups In India To Watch Out For In 2021