Transferring a Domain to WordPress - A Complete Guide!
A Complete Guide to Transferring a Domain to WordPress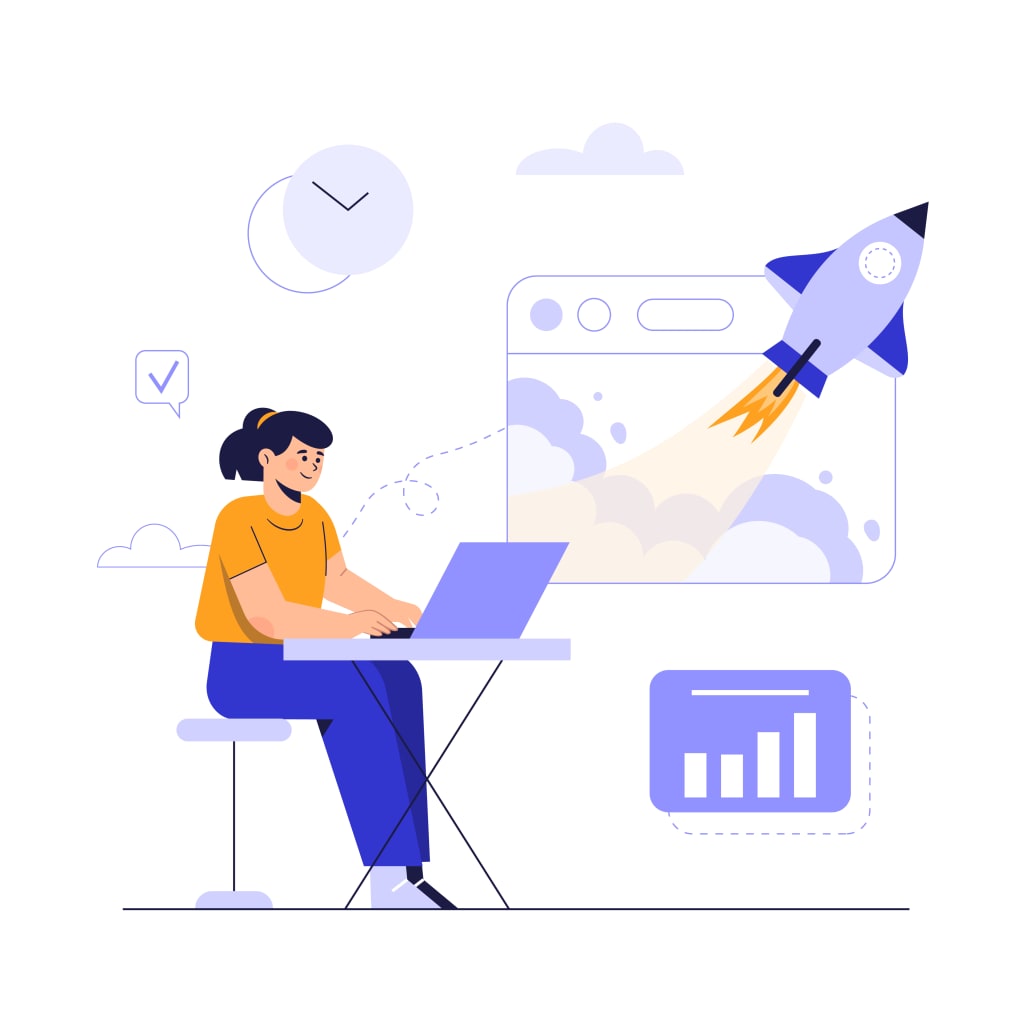 Having your own website is regarded as a must have' for enhancing your internet visibility. On the other hand, having your own domain is a powerful method to distinguish your existing website from the competition and enable an effective content management system. Although there are several CMS platforms to choose from, WordPress is by far the most popular. In this article, you will get to learn about how to transfer domain to WordPress. Before making a decision, we should assess the following benefits of WordPress:
=> Both the website and the domain may be handled from a single location.
=> Any WordPress subscription comes with a domain credit that may be used to move the domain.
=> There is a single fee for both domain registration and domain mapping.
How to start?
WordPress now offers to transfer domain name to wordpress created on other platforms to its own platform. So if you have already registered your domain somewhere else, worry not! Transferring domain to WordPress does not have to disrupt your website's content, design, and layout. But before you transfer domain to WordPress, there are a few things to check:
=> Transferring domain to wordpress can take from 5-7 days.
=> The freshly registered domain can not be transferred for at least 60 days or registration
=> All functions of the domain like renewal, cancellation, or any future transfer can be done in one place.
So if you have determined, there are two things to complete before we transfer domain to WordPress:
1. Unlock your Domain: Your existing domain maintains security for your domain by locking it to avoid any unauthorization or alterations. Your domain management provider should provide ab option to unlock your domain.
2. Obtain transfer authorization code: WordPress will require you to provide an authorized code from your existing registrar that will allow you to transfer domain name to Wordpress.com. It's usually called EPP code, but it might also be named like transfer code, authorization key, and auth code.
How to start the WordPress Domain Transfer?
After we have unlocked the domain and obtained the authorized code, we can now start the process step-by-step:
STEP 1: On your main page, click My Site(s) → Upgrades → Domains.
STEP 2: Now we decide where we want to transfer domain to WordPress -
=> Click Add a domain to this site to add a domain to the existing site you're working on.
=> To add a domain to a new site, go to Other domain options and then Add a domain. Create a new site with a domain.
=> Click Other domain options and then Add a domain to a different site to add a domain to another site in your account.
STEP 3: Select 'Use a Domain I know.'
STEP 4: On the next page, click the 'Transfer to wordpress.com' Button.
STEP 5: Type the name where you wish to transfer your domain to.
STEP 6: The next page would ask if you have unlocked your domain or not. Please make sure to unlock the domain first.
STEP 7: Enter the EPP (transfer code) that we obtained from the existing provider and click the 'check my authorization' Button.
STEP 8: After the Confirmation of the code, Click 'Continue.' WordPress domain transfer is very easy.
STEP 9: The last step would be to add or confirm your contact details.
STEP 10: Make a payment to purchase the Transfer. You will not be charged if you are entitled to a free domain with any annual or two-year WordPress.com plan.
STEP 11: You will then turn to the confirmation of the payments page. You will receive an email with confirmation too. You have now completed the process, and the WordPress transfer domain will take 5-7 days to complete.
Note: Do Not cancel the current domain registration at this point. Your registration will be removed automatically once the Transfer is complete.
Once the Transfer is complete, you will receive a notification in your email. After which, you would want to see where you could manage the domain. If your domain's server isn't pointed, you can not set them to WordPress by going to My Site(s) → Upgrades → Domains. Choose your name servers and DNS records on the next screen and turn on "Wordpress.com Name Server." You will also receive an email to verify your contact information for your domain.
Apart from just knowing how to transfer a domain to WordPress, you must be aware of the details while you are doing it to avoid any confusion or misunderstanding.
1. If the domain transfer fails, WordPress will let you know via email. Don't worry; you have an option of restarting it or cancel it and get a refund. If the restart process doest start within 30 days, the Transfer will be removed automatically, and the refund will be initiated.
2. You can also examine the status of your Transfer like 'Transfer waiting', 'transfer in progress,' and 'Transfer failed.'
3. Failure of the Transfer could have multiple reasons like
=> Your domain is still locked.
=> The Transfer has been canceled on the current provider's side.
=> You bought a transfer while signing up for a new site but did not complete the transfer steps within 30 days.
4. You always have an option to cancel the Transfer while it is in the pending status. If you have paid, you will receive a refund.
5. Extensions like '.ca', '.fr', '.uk' or '.jp' can be registered with WordPress but cannot be transferred to WordPress.com.
How to Inform your Viewers?
Simply write a blog article on your new site and share it on your social media accounts to do this.
If you have subscribers to your email newsletter or push notifications, you should also send them an announcement.
First and foremost, once your users learn about the new domain, they are more likely to remember it. Second, you can ask your users to report any flaws they see. You won't be able to test your site on every possible browser or system scenario on your own. It's always beneficial to have a different set of eyes look at it.