Top SEO Expert Tips for Boosting Social Media Visibility and Engagement
Get Found Shares Tried and Tested Strategies for Increased Organic Reach and Guaranteed Growth.
Get Found Team
One of the most important keys to a successful marketing strategy is using various tools and staying flexible when adapting the strategies across different channels. Social media is one of the most influential and accessible tools for boosting brand awareness, increasing traffic and directly engaging with the brand audience. Daveen Kaur, Social Media & Digital Marketing Executive at Get Found, a leading Birmingham SEO agency, shares the best practices to effectively implement SEO strategies on social media platforms to increase visibility and engagement.
Use SEO Keyword Research Tactics When Brainstorming Content Topics Social media and SEO keyword strategies share one major similarity: Simply put, you need to know what your potential audience is searching for the most and make sure that your brand keeps appearing in their search results. When creating content mood boards or brainstorming topics for your next Instagram reel, take advantage of the trends and search data at your fingertips for better results.
"Google Trends and SEMRush are some of the most effective and easy-to-use tools out there, but they are often overlooked. Start there to determine what topics and keywords in your industry have the highest search volume, then get creative! Harnessing this information will help you to produce content that has the biggest impact among social media users," shares Daveen.
Do Competitor Hashtag Research
Recently, there has been some discussion about hashtags and social media algorithms. What is clear is that hashtags continue to be extremely important and effective when searching for any content on a given social media platform, as well as for boosting engagement and reaching new audiences.
Daveen continues: "When devising your hashtag strategy, we recommend combining high search volume hashtags with lower search volume hashtags to include ones with mainstream popularity as well as those that are more niche. This helps you to access a wider audience. An addition to general research based on your brand's relevant keywords and topics, remember to also analyse which hashtags are being used by your competitors and other accounts that create content about similar topics."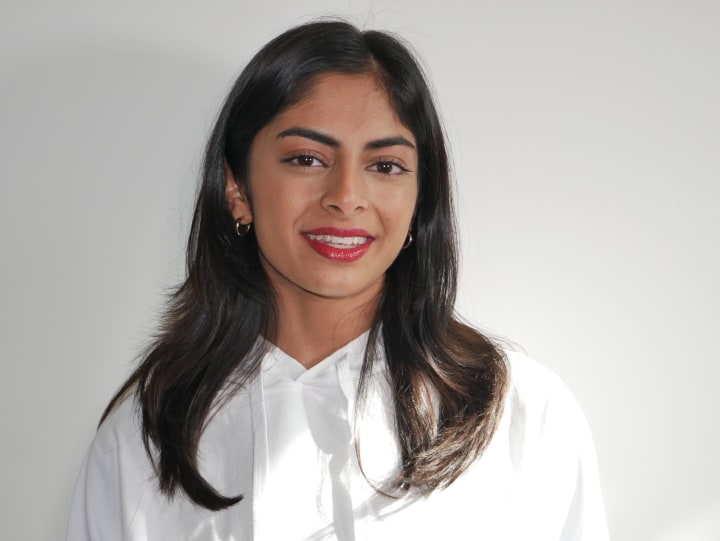 Make the Algorithm Your Friend
The goal of the algorithm is to learn what captures an audience's interest. It does this by ranking accounts to place them in higher positions where they can gain increased exposure when they create content similar to what the user interacts with. Social media platforms have highly effective algorithms that can tell the difference between active and non-active accounts based on the type and frequency of user interactions, shares and more.
"In 2022, social media account managers are equipped with a wide range of tools and strategies to keep their audience engaged, from comments and interactive stickers to informative captions and shares. Writing informative captions and post descriptions will help the algorithm to understand what your content is all about. Lengthier captions, for example, encourage users to stay on the post longer which results in greater exposure. But remember that you only have a short time to grab your audience's attention, so you need to give people a reason to stay on your content. This could be through the use of exciting transitions, trending audios, seamless loops or text hooks," adds Daveen.
Find Your Niche
One of the first things to consider when establishing your own marketing strategy is defining your niche. When it comes to social media, having a clear niche encourages the algorithms to pair your account with others featuring similar topics, which in turn increases your discoverability.
Daveen continues: "A defined niche helps the algorithm work for you. Consistently posting about your chosen niche topic enables the algorithm to understand who you are and what you offer, broadening your reach to relevant audiences."
Make User Experience the Centre of Attention
Think about how users will navigate your social media page, just like how they navigate your website. Make it easy for them by creating clear post design, organised stories and branded hashtags for faster searching. On top of this, always make sure that any necessary business information can be easily and conveniently accessed on your social media profile.
"As user experience becomes increasingly important to SEO, social media is no exception. Editing your profile so it includes attention-grabbing call to actions, such as phone, website, email and business address features, will make your social media more accessible and drive further engagement. It is also useful to insert keywords as part of your username to help your page rank higher," recommends Daveen.
Reader insights
Be the first to share your insights about this piece.
Add your insights