Top Reasons Why You Should Switch to Wordpress
Why Make a Move To Wordpress CMS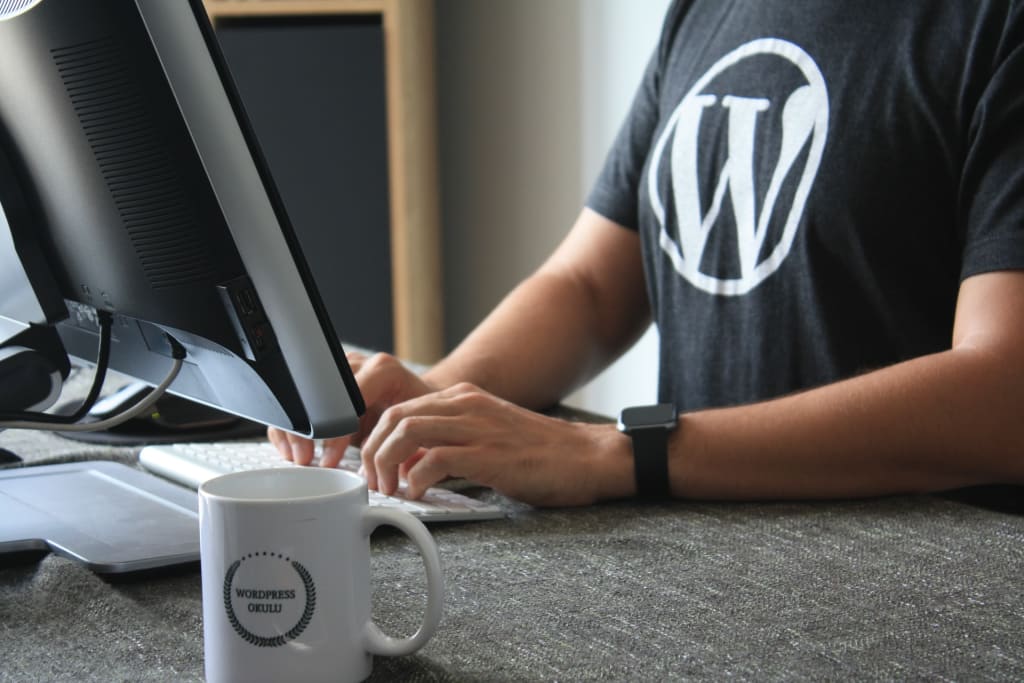 WordPress, which underpins as many as 17% of websites across the globe, is becoming an increasingly popular choice for a robust content management system. This is not without reason, of course: migrating to WordPress translates into a world of benefits, including ease of content management, consistent design, and so much more. You would agree deciding to migrate to WordPress is one of the smartest decisions that a digital publisher can make. And beyond being popular, WordPress as a platform itself gets constantly updated to incorporate the latest advancements in online publishing.
Now, allow us to take you on a deep dive into the benefits of migrating to WordPress can bring for you.
Plugin Library: Plugins are vital to the success of any website, be it on WordPress or any other CMS since they help one add and adapt features as deemed necessary. One of the best things about WordPress, then, is the humongous library of plugins it offers. This means you do not have to rack your brains trying to find solutions to help integrate requisite functionalities.
Better SEO performance: One of the most important considerations for a website in this day and age is SEO rankings. After all, if the website does not rank well on search engine pages, you stand to lose a critical means to attract new users. Anyway, WordPress is terrific in this context as well: it ensures top-notch search engine optimization right off the bat, i.e. without any specific measures aimed at SEO performance. What's more, is that WordPress also offers a whole lot of tools to help companies take their website's SEO performance to a whole new level.
Ease of redesign: A lot of times, companies are not equipped to handle a complete design overhaul of their websites when migrating to WordPress. Unlike what some may be inclined to believe, this is not a problem because this nifty CMS allows companies to undertake the redesign process later on as well. This means one could have all their content up and running on WordPress and still have the opportunity to design and create a new template.
Consistent design: More often than not, the process of migrating one's CMS results in at least a handful of pages suffering at the hands of maladapted design. Sure enough, they may not be fatal to the website's operations or success, but the fact remains that such pages can take a considerable toll on the overall operations of the website. Thankfully, this is not a problem with WordPress because it offers companies the ability to make use of templates with ready-to-go designs. As a result, when you are making the switch to WordPress, you can eliminate the scope of inconsistencies in design as well.
There you have it, folks, some of the many, many ways in which migrating to WordPress from your current CMS stands to benefit your business. While some may believe the process is too much of a task to be worth it but rest assured that the gains at the other end of the process are decidedly immense. From a better and consistent design to enhanced performance in SEO rankings, there is a whole new world of singular advantages that WordPress offers to companies.
The chosen CMS plays a big role in how the website performs. And, because switching CMS providers is a big decision, it's not something that most publishers do without plenty of research and thought
So, if you too want to improve your business as well as take your users' experiences to the next level, we highly recommend that you start looking for a trusted provider of WordPress web development services right away. Their expertise will be invaluable to your efforts to successfully migrate your current CMS to WordPress.
apps
About the author
A professional & security-oriented programmer having more than 6 years of experience in designing, implementing, testing & supporting mobile apps developed. Being techno geek, I love to read & share about the latest updates in technology.
Reader insights
Be the first to share your insights about this piece.
Add your insights