Top Reasons that can make anyone a fan of Python Django!
Why python Django a popular choice of the industry?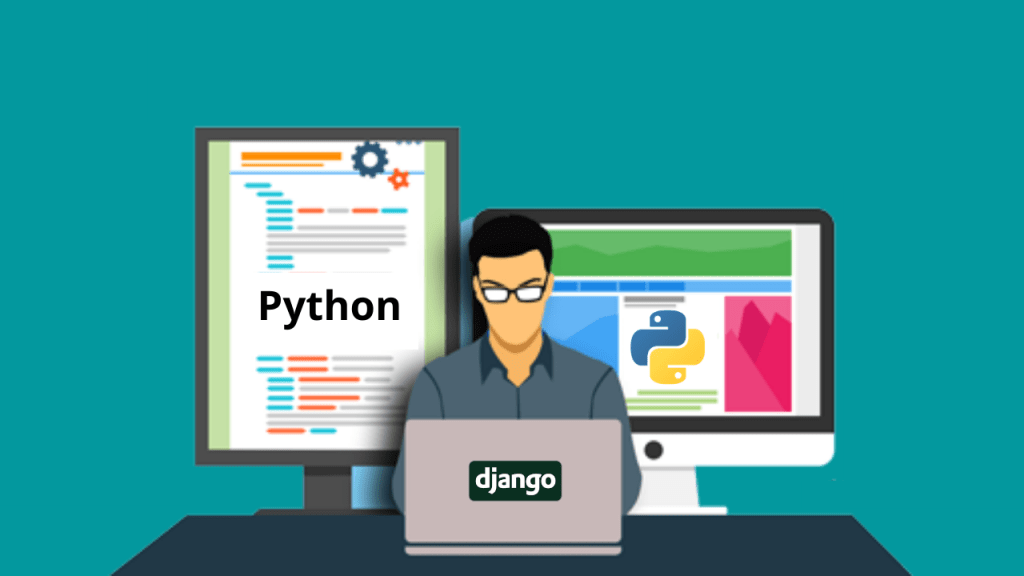 python django
Python Django is an extremely solid and efficient framework that is perfect for making powerful web applications. The platform is specifically used for developing applications with a high level of reliability, security as well as scalability. The platform is used extensively in many parts of the world for making high-end applications. Also, Python seems to have great community support as well. The community of Python is very vast, you might find all kinds of answers related to the platform from the experts in the community. Also, there is a lot of scope of learning from this vast community, where so many experts talk about so many different projects.
Python Django is preferred over its competitors
The framework seems to be one of the most preferred because it has turned out to be way better than other frameworks. Most of the developers find Python Django to be one of the most perfect frameworks. Things that make the framework a top choice of the industry include, several interesting features that may or may not be present in several other platforms. Therefore, so many popular companies like Instagram, Spotify, etc. have chosen Python Django over the competitors.
When it comes to the development of a web application, it is absolutely important for you to select the best framework. You need to choose a suitable framework that helps you develop a product that meets all your needs. Python Django is chosen over many other frameworks as it is not very complicated. It is one of the best web development solutions in the market and it is expected to become more and more popular in the coming years.
Some of the reasons that make Python Django a popular choice of the industry are:
Security
Security is one of the biggest reasons for choosing any framework. As Python Django is absolutely safe, therefore, it is preferred over many other applications. When it comes to developing a software application, the security of the applications plays a major role. Thus, when choosing the framework, the developers and the teams prefer the framework that promises the utmost security.
Python Django contains a wide range of security features. Therefore, one of the best choices of the companies who prioritize security over anything. The framework offers in-built support for a wide range of security problems like SQL injection, Clickjacking, cross-site scripting and many more.
Simplified development
Python Django is extremely easy to use the framework that promises ease of development. The platform uses a fantastic approach, that is: batteries included. This means that it contains almost everything to develop a superb application that includes all the required features. Also, creating something innovative and out of the box is possible with this framework. Adding so many interesting features is a piece of cake with Python Django.
Used anywhere and everywhere
Python Django is an extremely superb framework that could be used anywhere and everywhere. The framework could be used to develop the Internet of Things (IoT) applications as well. It is used in several different kinds of industries like eCommerce firms, IT companies, blue-chip companies, several finance firms, etc.
It is one of the top choices of the big-sized MNCs as well. Also, the developers have the option to try and explore the framework to make unique and interesting applications. A large variety of new and innovative products could be developed by python django development company using this framework.
Lots of employment opportunities
As Python Django is used extensively, therefore, there are certainly a lot of employment opportunities that the framework offers to the people. Hence, a lot of people like to learn the language as they know that there are way too many employment opportunities that are there in the market. Additionally, developers who want to learn and explore the framework and languages to develop something unique, they prefer to choose Python over other programming languages.
Massive community support
Python Django has a wide community. Therefore, if you would want extensive community support and exposure to different projects, you would be able to do it if you choose Python Django. Also, there are so many experts interacting in the community, so you get the option to learn a lot from them and improve on a continuous basis.
Python Django is an open-source, extremely strong framework which is written in a very simple and flexible language. Thus, it is easy to use. Python Django is becoming more and more popular and there are so many reasons that make it a top choice of the market.

James Warner
James Warner is a Business Analyst / Business Intelligence Analyst as well as experienced programming and Software Developer with Excellent knowledge on Hadoop/Big data analysis, testing and deployment of software systems at NexSoftSys.
See all posts by James Warner →