Top Cyber Security Companies
The top cyber security companies are directly responsible for our ability to engage safely online, and also offer paid and specifically designed security options for individuals and businesses.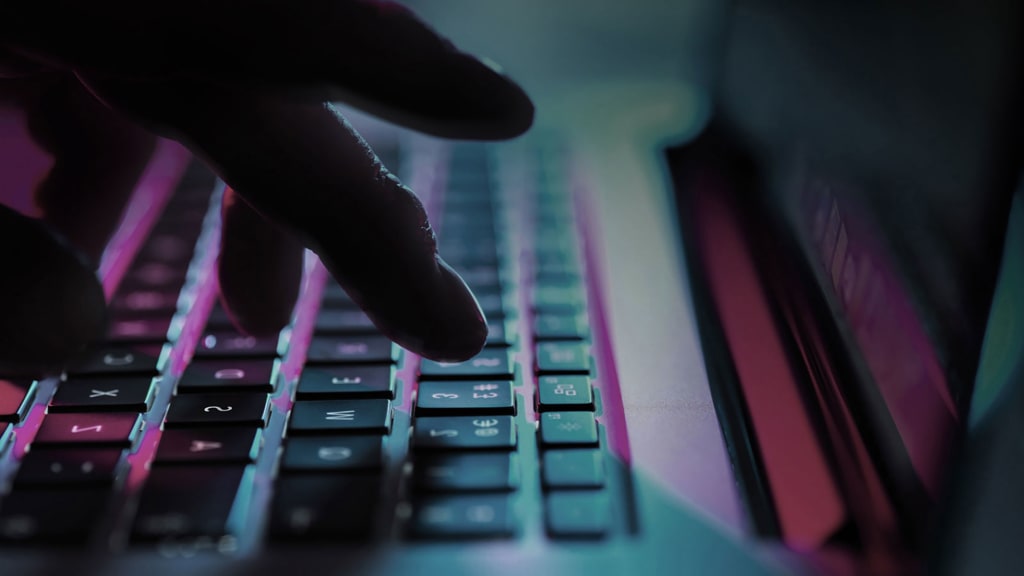 In the age of cyber security, many companies are stepping in to fill the security void that is created in the wake of new technological developments and the new ways we spend our time online. Today, there are hundreds, if not thousands of top tier security firms, all who offer cyber security at different levels, and with differentspecialties.
The companies featured on this list provide excellent and insightful protection, and well-rounded security to businesses, and to individuals. But beyond the services they provide, these companies go above and beyond to also provide resources, content, and awareness that benefit us all.
Herjavec Group have been a leader in setting industry and worldwide standards in cyber security protection since their inception in 2003. Robert Herjavec founded this company to provide Cyber Security to new businesses, and it has quickly grown to one of the most trusted names in cyber security. Harjevec's specialty in working with startup and emerging companies has helped to ensure that a host of new entrepreneurs and technologies have been carefully planned and safely protected. They have helped the booming world of startups develop safely, protecting businesses and consumers.
This Canadian-born giant now has offices across the United States and in the United Kingdom. With a team that brings in the best in global knowledge about IT, this company is a trusted name to turn to to protect your business assets.
You've likely used Norton Antivirus software on your business or personal computer. Norton is one of the many tools developed by Symantec that have helped make computing more secure for private users, and those in business.
Symantec has provided tools and services to make every part of your online life secure. With standard monitoring tools available for home and corporate use, they also provide information technology audits, and IT security at many levels, and in different industries. With plans to be forward-thinking and forward-prepared for any emerging threats, Symantec's diverse portfolio has helped make it one of the world's top cyber security companies.
We have all heard of IBM, but you may never have considered how much they have invested in global securities. Providing private IT monitoring and protection for businesses around the world, IBM has emerged as an innovator and one of the world's top cyber security companies. IBM has done so much to shape the industry, and help to provide thought leadership for large companies that need to think ahead to stay on top of security threats.
IBM has a diverse and global task force that helps to develop their services and programming. Keeping the human element alive in IT has allowed them to stay ahead of trends and provide security around the world.
Cisco has been an essential player in the world of cyber security for years. Cisco has been a leader in providing home security, and in developing new connections that help networking to be efficient, and safe. In a time before networked systems were standard, Cisco was one of the most cutting-edge developers, and worked hard to create policies and safety protocols that allowed for these developments to take place securely.
Cisco also goes above and beyond to provide information to network administrators and those worried about security. With lesson plans, certifications, and courses available online, Cisco indirectly helps us all to have a safer experience when handling sensitive information.
Digital Defense brags about having one of the best teams in the business, and with good reason. Digital Defense has been praised time and again for their ability to future-proof companies, and provide services that protect valuable data. They have been rated as a top cyber security for many years, and have safely handled sensitive information in a number of industries.
Digital Defense has been widely praised because some of their latest offerings have helped to eliminate the false positives that take up a lot of time for IT personnel, freeing up innumerable man hours in the global workforce. Their innovative software and reporting truly makes Digital Defense one of the top cyber security companies.
Fortinet has long been praised as one of the most trusted and forward-thinking companies working on cyber security. Offering consultation services, protection, and security management, Fortinet also provides extensive research and prediction services for industry-specific issues. Fortinet generally tends to serve corporate clients, rather than individuals, so you may not have heard the name before. But the company is truly one of the most forward-thinking and important cyber security companies in the industry.
You've likely seen signs for Deloitte on construction sites, but Deloitte is actually a very diverse company , and one of their largest portfolios is the cyber security business.
With work on preventing any interruption to business, and protecting a company's valuable assets, Deloitte has been praised as a top cyber security company globally. With a full portfolio of consultation services and risk-assessment in many fields, Deloitte is able to provide one of the most informed and well-rounded security protection services in the world.
PwC has long been a leader in providing cyber security solutions that promote growth within organizations. This powerhouse operates globally and provides consultation, and a full range of cyber security services that have helped set the bar globally for security solutions.
PwC works mainly with businesses, but their focus on protecting consumer data has made the internet a safer place to shop and share information. You have PwC to thank for that giant credit card bill!
You may be more familiar with the Blackberry brand from your cell phone, but this company has stepped up to become a global leader in providing cyber security solutions. Acting as thought leaders, developers, and service providers, Blackberry has it all—and is obviously particularly attuned to the needs of mobile developers and the vulnerabilities of cell phone users.
You may know Avast best by the free software they provide to users all over the world. With offices centered in the Czech Republic, this giant in global security has likely saved you from nefarious online uses at least once before. In fact, in 2016, Avast was estimated to be responsible for up to 40% of the world's cyber security needs, a huge responsibility if you really think about the numbers. Avast has also recently purchased the giant AVG technologies, expanding their holdings and customer access. Keep an eye on Avast in the coming years. With massive growth underway, they are set to become the world's top cyber security company.
cybersecurity
Annie Kiely is a freelance writer, editor and researcher who lives in the 'burbs of Toronto with her pets and her partner. Annie is an advocate for wellness, mental health education, and literacy. She loves animals and gardening (and food).