Top 5 Prototyping Tools in 2020 Every UI/UX Designer Must Know About
Tools to be followed by UI/UX Designer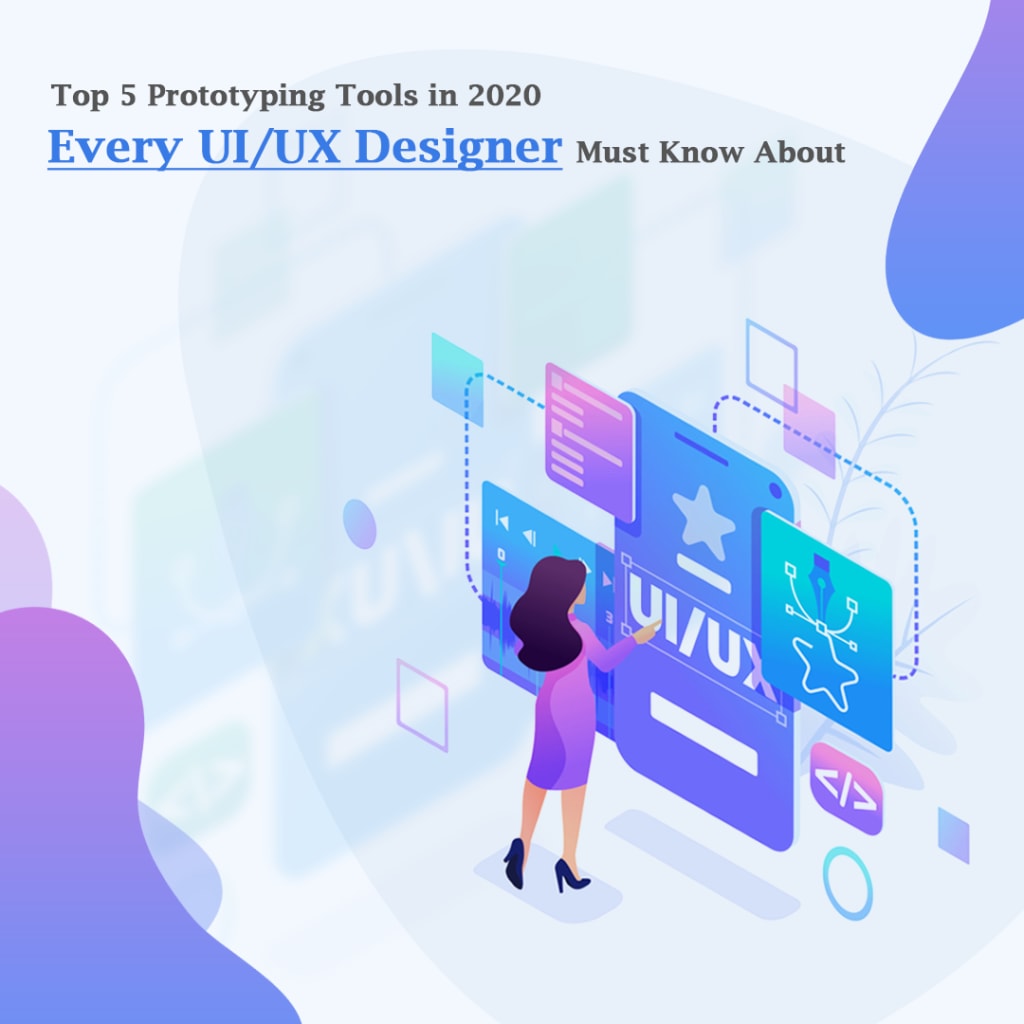 UI/UX Designer_WhitelionInfosystems
Prototyping is essential to the development of the program. It's the way designers, developers, and project managers can interact with one another and make their ideas come alive. Prototyping can help with the concept, map user experiences, and convey improvements to stakeholders or consumers, all without writing a single word. It's a perfect way to check ideas and see what the users are responding to. Whether you are a developer for user experience or an interface designer searching for a successful prototyping tool, we have covered you. Within this guide, we have a list of the best prototyping tools for all types of UI/UX designers.
Where can one decide which to use, with several different resources out there? Whenever it comes to performance, selecting the right tool for your UI/UX team could mean the world. To match your needs and budget, you can discover both free prototyping software and also some paid applications and even online prototyping tools.
1. Invision
InVision is among the prominent market apps for presenting designs. Not only does it allow the user to create high definition interactive prototypes. But it also enables users to share them with customers and colleagues on their favorite viewing platform of choice. As they would look in the end product. In InVision 's Live Sharing mode, the real-time feedback and to-do lists make collaboration streamlined. Constructed by artists, InVision is the prototyping method you want to use when showing your work to stakeholders or customers.
2. Just in Mind
Justinmind is a relatively recent wireframing and prototyping device dedicated solely to this. Even though this device isn't as advanced as UXPin or InVision, it comes with many important functions that make it a great choice for beginners.
One of Justinmind's most interesting aspects, but it does have a free plan with the opportunity. To produce limitless wireframes and add users probably forever. Using a drag & drop editor, you can use it to meet increasing demand prototypes, important when starting or learning speedy prototyping.
3. Axure
Axure lets the developer create interactive, clickable wireframes that customers love. However, if you're not extraordinarily familiar with the process, it may take a bit of time to understand the interactions. UX designers use Axure during the UX process along with prototyping for sitemaps and user flows. Obviously, it depends on the designer's needs; this tool can also be used to develop the most barebones, lowest fidelity wireframes, as well as exceptionally high fidelity wireframes.
4. Avocode
Avocode could hardly be considered a UI design tool. One can't make prototypes or designs therein. This software is incredibly useful when working with designs, though. It charges one user $14 per month and teams $90 + per month. You can give it a try just before a free trial period of 7 days. Thanks to their intuitive UI, Avocode is good to identify and master.
In Avocode, you could even drag, drop, and start sharing any design, import prototype design, export layers, and start debating any component next to them in the comments. You can annotate a selected design area, speak about the thread modifications, and even notify coworkers by tagging them.
5. OmniGraffle
Not only is OmniGraffle a powerful prototyping tool, but it's also perfect to use when building design concepts and user flows. It is a tool made especially for iOS and Mac, featuring an easy drag and drop feature. A UX designer can link pages together along with OmniGraffle as if they were a part of a precise sitemap. OmniGraffle's drawback is that owing to its laptop and tablet limitations, and it is not the perfect resource for team collaboration.
list
About the author
Reader insights
Be the first to share your insights about this piece.
Add your insights