Top 10 Mobile App Design Trends in 2019
by GBKSOFT Design Team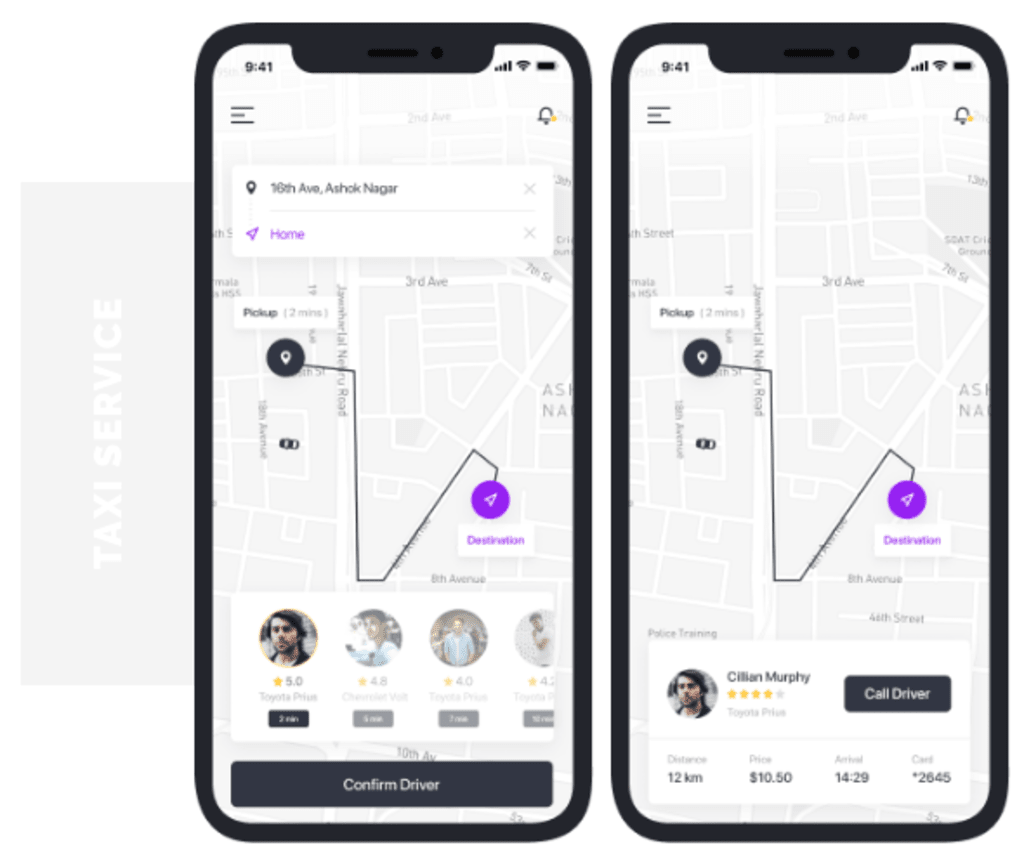 Let's examine the state of mobile app design as it evolves and becomes a great part of our daily lives. We use apps every day to buy things and order services, to communicate with friends, search for information, and entertain ourselves. In the "mobile-first" world software engineers, designers, and developers aim to make user experience perfect and optimize how the apps work to ensure users are satisfied to the maximum. Like content is meaningless and useless without form, so is a mobile app without thoughtful design.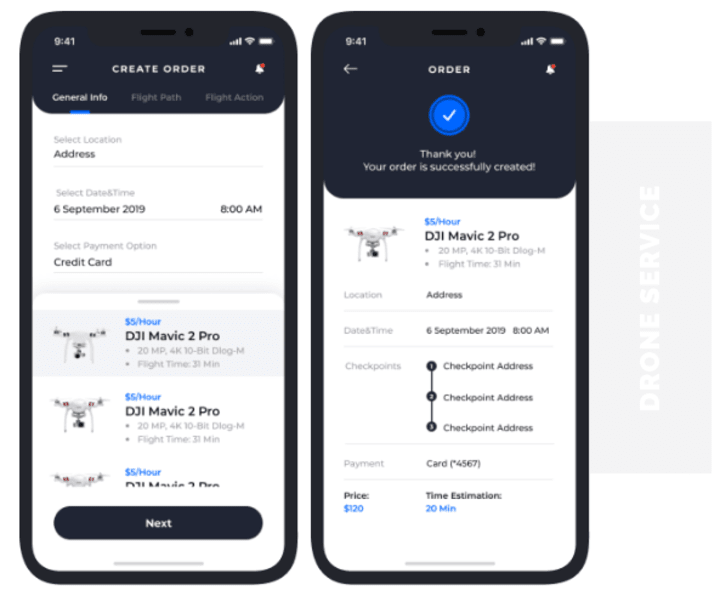 Here are the dominant trends, some of which are examples of best app design of 2018 that continue to attract attention now while others have just become popular and won't go anywhere in 2020. Stay tuned!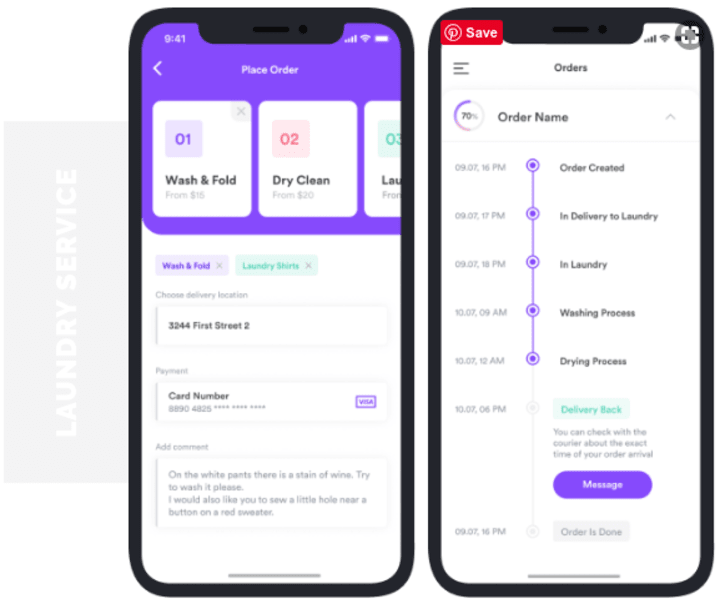 It Should Be Simple
The easier, the better. Consider one of the laws of physics: gravity works in the way that always makes the object "choose" the fastest way to reach the destination in the shortest time possible and consuming the least amount of energy. The same applies to life, the Universe and everything. The user will always choose the easiest option, spending the least possible amount of time and energy to reach his objective. Therefore, designers go for clarity, minimalism, and simplified user interface that is clean and clear. That means sticking a with flat design and blank screen pages that ensure a user-friendly experience.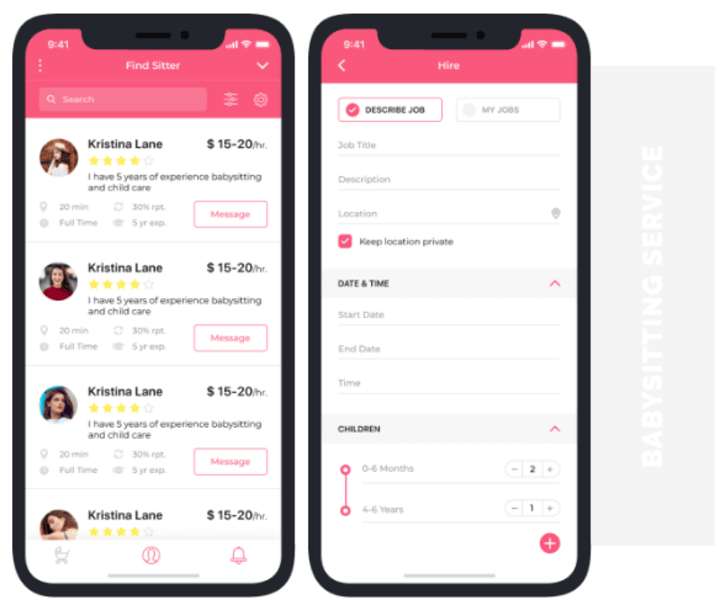 Interactive Animations
This is a major trend to follow because many apps' buttons are no longer static pictures as they can change size, color or form. The best mobile apps design now includes dynamic functional animations. Pictures coming to life guarantee better user engagement and with increased audience involvement the overall experience becomes more game-like and, as a consequence, brings more fun.
Bigger Screens
The screens are bigger now and you can see that. Users want more visual elements and bigger screens can be used as an opportunity, though it brings challenges too. Some of the apps' elements may not be reached by a user's thumb. However, designing for bigger screens allows more room for navigation, the use of higher quality images and improved usability.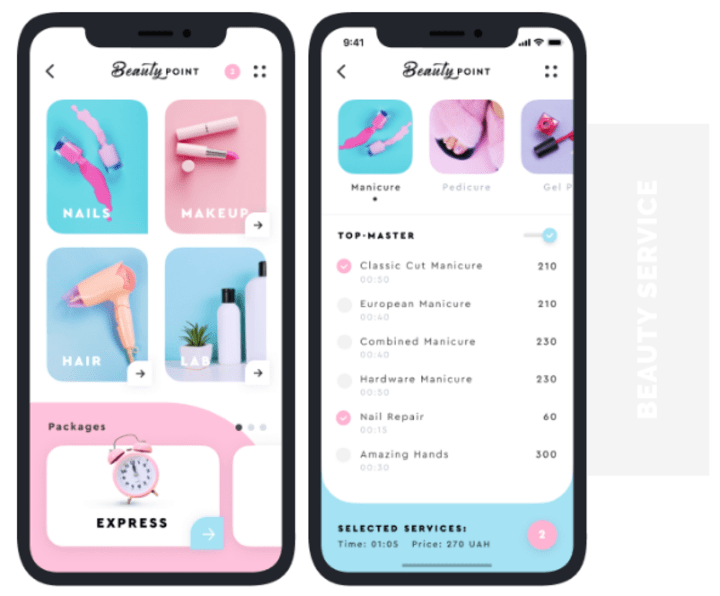 Branding
Telling a brand story with the design is a cornerstone of effective promotion of the app. It allows building a solid base of loyal clients that businesses want to reach, enhancing their mobile apps.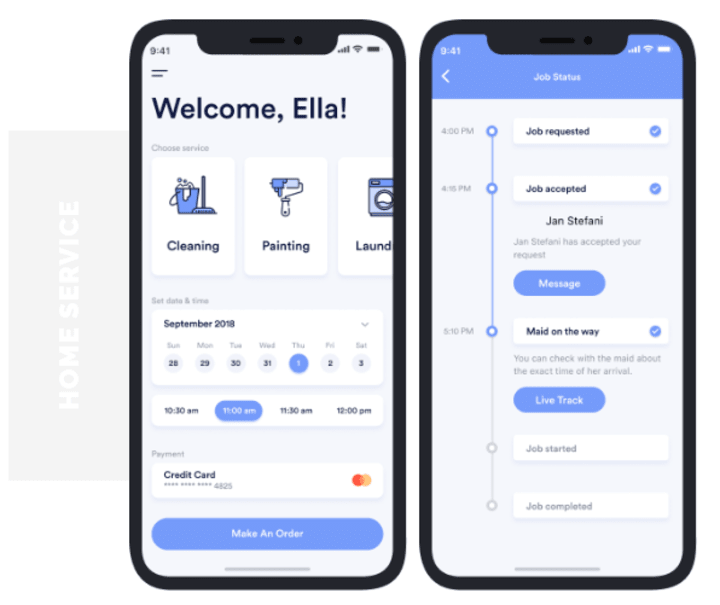 Swiping
The use of swiping gesture as part of user interface constantly increases since Tinder introduced the app that was all about swiping back in 2012. And, given the popularity of Tinder globally, all other apps along with iOS and Android whole systems made it a huge part of their UX. Thus, the general consensus is "more swiping, less tapping".
Depth and Layers
Overlapping fonts, varying shades of color, and different levels of opacity create the feeling of space that is crucial for making the UI catchy and highlighting the elements that need to stand out.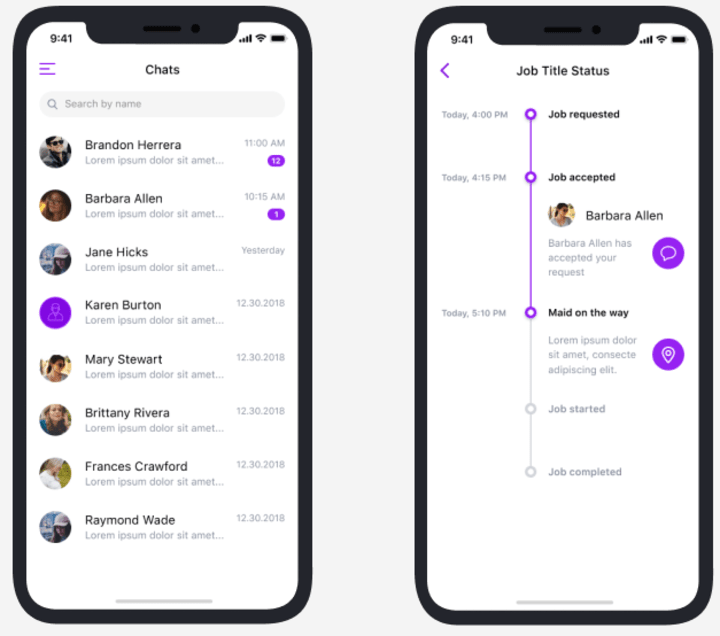 Custom Illustrations
Custom illustrations make the design feel more humane. The tendency moves towards making original and unique illustrations that are cartoon-like instead of using photos.
Strong Contrasts
Newer screens have amazing color rendition, so they make it possible for designers to use a variety of bright colors to make apps look sharp and edgy in a neon-futuristic kind of way with a help of visual contrasts. Even the most widely used and simple pairs like yellow-black or red-white work perfectly and the possibilities here are only limited by designers' imagination. Dominant color-schemes have become more vibrant, energetic, and driving.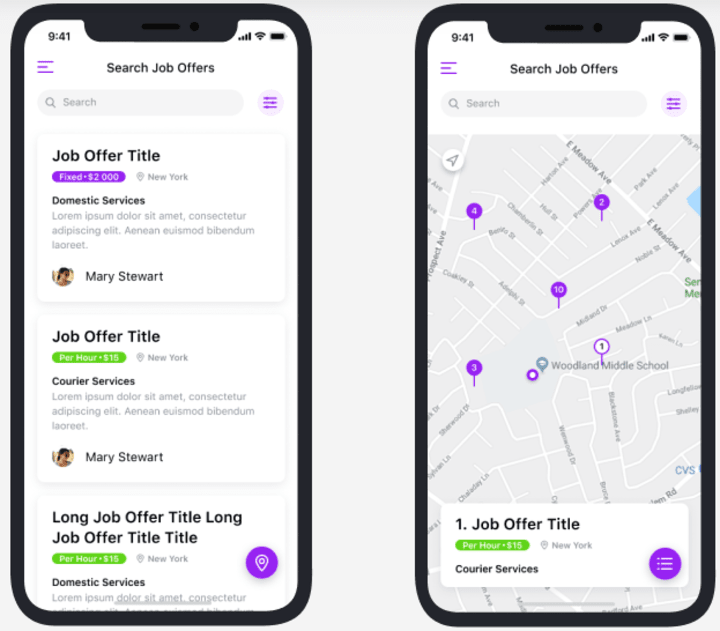 Color Gradients
Flat design and minimalism on one side - gradients on the other. Both work perfectly fine in different scenarios. Gradients make the apps look fresh and stylish because bright things are now popular in the fashion industry and furniture business.
AR
AR is gaining more attention from designers and developers. Since Pokemon Go and Apple's release of ARKit, the use of Augmented Reality in apps allowed trying clothes and shoes without going to a store or seeing how a piece of furniture looks at your home before buying it. The combination of reality and 3D models astonishes people and guarantees better user engagement.
Wrapping Up
Apps are at the peak of their popularity now. Without any doubt, you should use momentum and incorporate the most prominent design innovations in your apps for the benefit of your business.
Conclusion
The main point we want you to understand is that it's more about the journey rather than a destination. Here, at GBKSOFT, we try to make all apps we create as awesome as possible so each of them can potentially get a nomination on this platform.
Because no matter if you get the award or not, you should always strive to become a better professional. After all, only the sky is the limit, isn't it?