Top 10 Airforce In The World
To dissuade an adversary nation and to keep the balance of power in one's region, a nation must have a powerful military force. Similar to an army, navy, or marine corps, a country's air force is likewise a component of its armed forces. Every branch of the military contributes significantly to a nation's security in a different way. A powerful air force can assist the army and navy by timely supplying vital resources for air control and tactical and strategic bombardment. In addition to fighter jets, the air force also uses helicopters, bombers, transport planes, and other types of aircraft. The top 10 most powerful air forces in the world are listed below.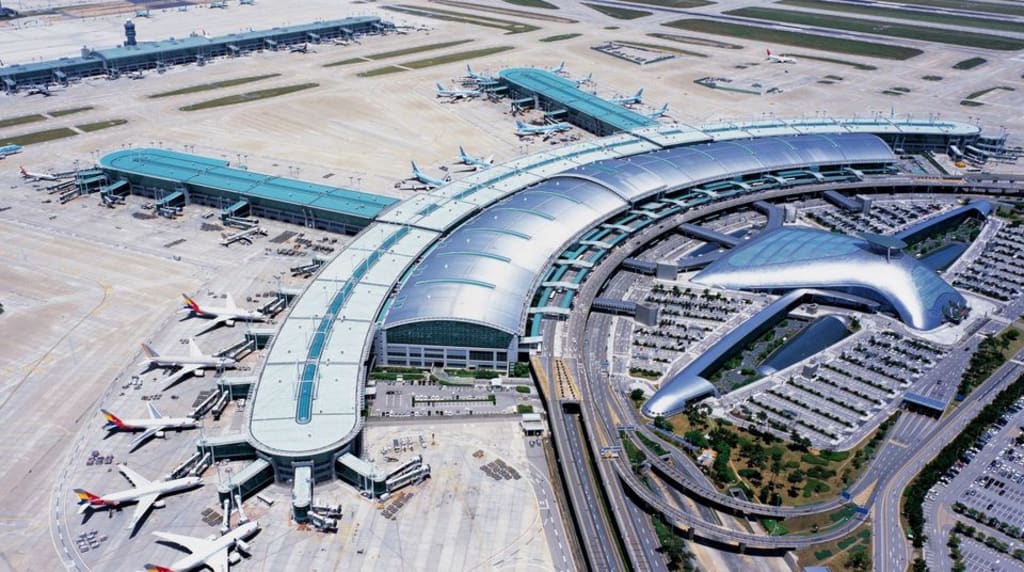 1. United States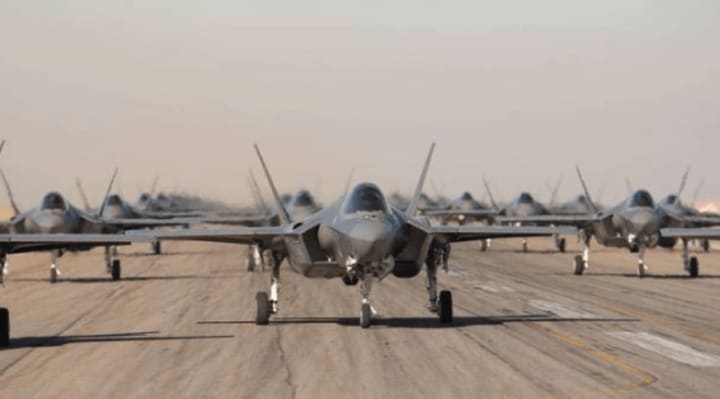 Founded on September 18, 1947, it is the largest and most technologically advanced Air Force in the world. "Fly Fight Win" is the motto of the US Air Force. Virginia, where its headquarters are located, is home to the most warplanes in the entire globe. This air force's five primary objectives are: air superiority; global integrated ISR (intelligence, surveillance, and reconnaissance); global strike; rapid global mobility; and command and control. Over 5800 aircraft, 3,50,000 active duty soldiers, 69,056 reserve personnel, 406 intercontinental ballistic missiles, 1,10,000 members of the Air National Guard, and 63 satellites are all part of the $140 billion budget. It has participated in numerous air operations missions and battles with success.
2. Russia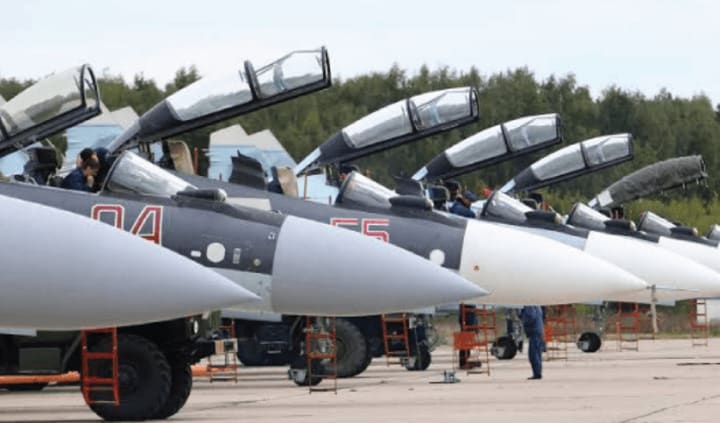 Its ancestry in the Russian Federation can be traced back to the Soviet Air Forces and Imperial Air Services from 1918 and 1991. After the fall of the USSR on May 7, 1992, the Russian Air Force was founded in its current configuration. Its main office is in Moscow. In order to create the Russian Aerospace Forces, the Russian Air Force and Russian Aerospace Defence Forces were combined in 2015. As of 2021, the air force had 1,90,000 troops and roughly 4509 jet aircraft, making it a sizable organization. It has roughly 3000 strategic bombers and 3400 attack aircraft, including the SU-25 Frogfoot, SU-24 Fencer, and SU-17 Fitter. A significant number of Sukhoi and Mig planes are also present.
3. China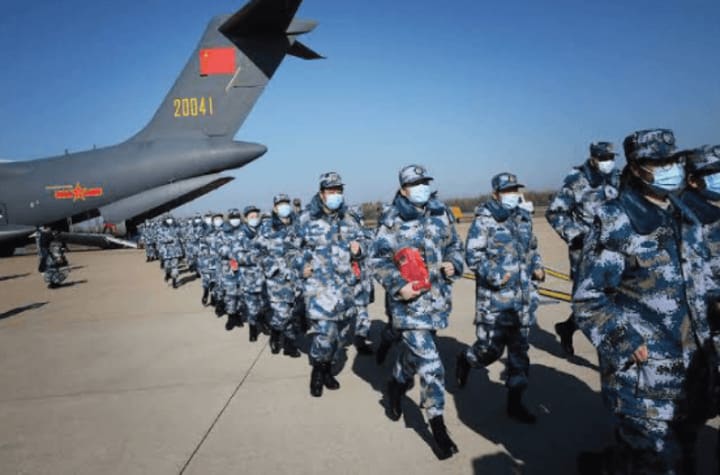 Another name for the Chinese air force is PLAAF, which stands for People's Liberation Army Airforce or People's Liberation Air Force. On November 11th, 1949, it was founded. Its motto is "Serve the People," and Beijing is home to its main office. The Chinese air force is divided into five branches: radar, airborne corps, aviation, surface-to-air missiles, and anti-ship artillery. With about 3370 aircraft and 4,000 men, the Chinese Air Force is Asia's largest air force. It features bombers such the H-6 and JH-7, the Harbin Z-19 attack helicopter, the SU-27 and Su-35S, Shenyang, etc. The Chinese air force receives the majority of its weapons from Russia.
4. India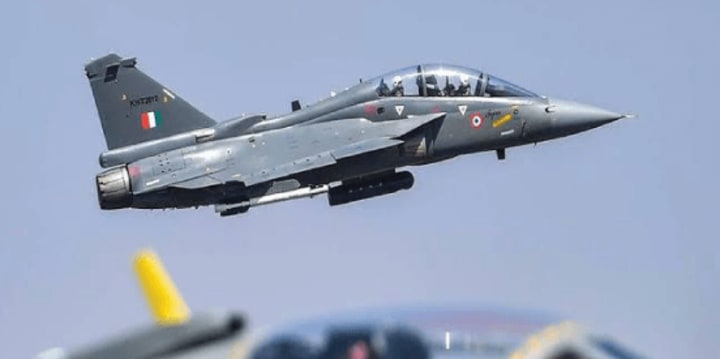 Since its founding on October 8th, 1932, the Indian Airforce has grown to become the fourth-largest and most powerful air force in the world. Its motto is "Touch The Sky With Glory," and its headquarters are in Delhi. The Indian President serves as the air force's commander in chief. The Indian Air Force is quite large, with 1,39,576 active-duty personnel, 1,40,000 reserve personnel, and more than 1850 aircraft. These aircraft include multi-role fighters like the Rafael, Sukhoi, HAL Tejas, and SEPECAT Jaguar, as well as land-based missile systems like surface-to-air missiles and ballistic missiles, among others. The IAF has taken part in numerous operations, including Operation Vijay, Operation Cactus, and four significant wars with Pakistan.
5. Israel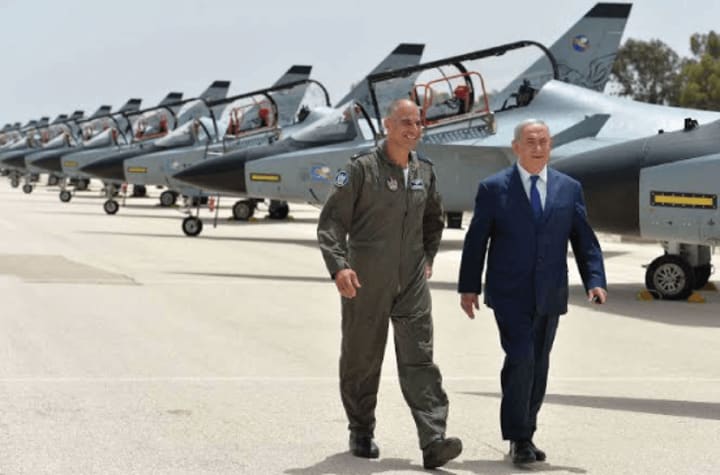 The Israel Air Force, commonly known as the Air Corps (Kheil HaAvir), is the country's air and space arm and was founded on May 28, 1948. Even though it is little, it has cutting-edge technology. HaKirya, Tel Aviv, Israel, is where it has its headquarters. It has 648 aircraft, including fighter planes like the Lockheed Martin F-35 Lightning II and F-16 Fighting Falcon, attack planes such the Boeing F-15l Ra'am, and 34000 active duty and 55000 reserve soldiers. Operation Kadesh, the Suez Crisis, the Six-Day War, etc. all included this air force in a significant way.
6. United Kingdom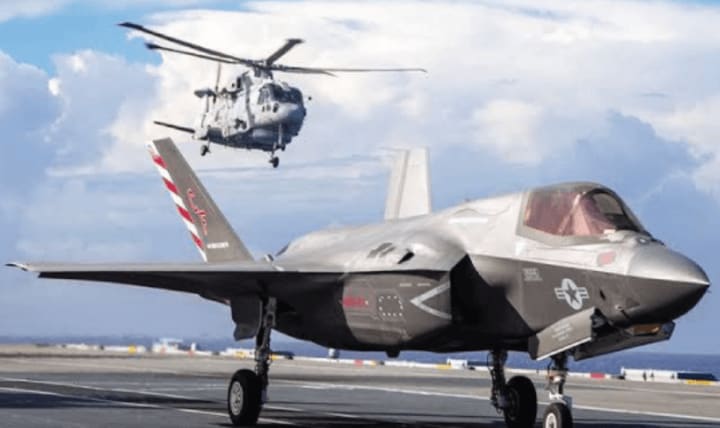 The Royal Air Force is the name of the country's air force. The Royal Flying Corps and Royal Naval Air Service were combined to create the world's first autonomous air force on April 1, 1918, toward the end of World War I. It belongs to the British military. With the motto "Through Adversity to the Stars," it has its London headquarters in Whitehall. There are 33,200 active RAF members, 3300 reserve members, and the Royal Auxiliary Air Force of 1940. It has 832 operational aircraft, including the Eurofighter Typhoon FGR4 and Lockheed Martin F35 B Lightning as well as multipurpose helicopters such the Bell Griffin HAR 2 and Westland Puma HC2. Its air force was the largest when it was a member of the European Union, and it was the second-largest in NATO after the United States. It participated actively in the Second World War, the Gulf War, and the War with Iraq.
7. France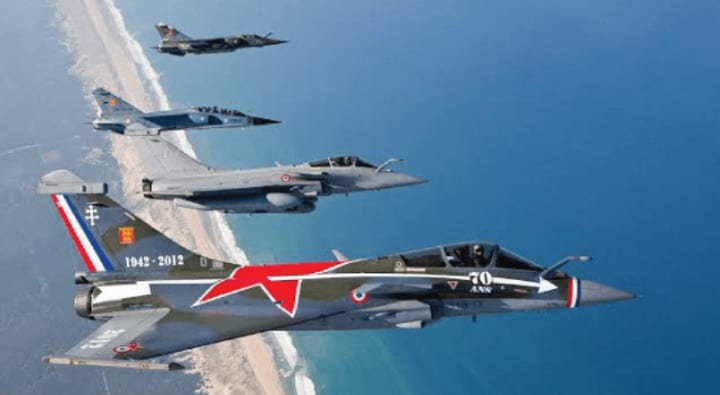 The French Air and Space Force is the designation given to the France Air Force, and it adopted this name on September 10, 2020. It was started in 1909 and turned into a separate military wing in 1934. There are 40,500 active duty members and 5,187 reserve members of the France Air Force. 158 Dassault Mirage 2000 and 102 Dassault Rafael make up the majority of the 1057 aircraft in this air force, of which around 300 are combat aircraft. After the Second World War, France established a prosperous domestic aviation industry, which has proven valuable in other conflicts and wars.
8. Japan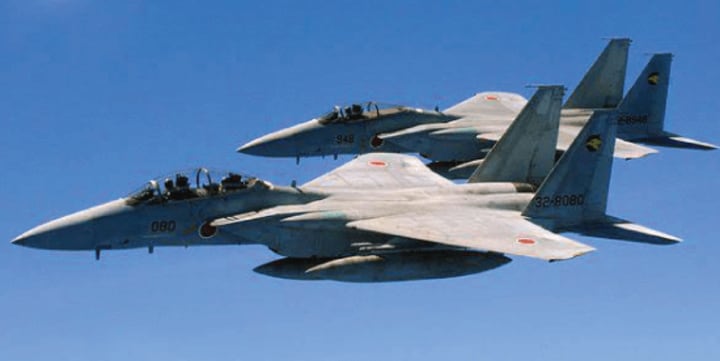 It was founded on July 1st, 1954, and is known as the Japan Air Self Defence Force. It is the Japan Self Defense Force's Air and Space Wing. "Key to Defence Ready Anytime" is the organization's motto, and its headquarters are located in Ichigaya, Shinjuku, Tokyo. Japan's air force operates a combat air patrol system and an air early warning radar system. Additionally, it boasts a squad of acrobats called Blue Impulse that has participated in numerous UN peacekeeping operations. It possesses 745 aircraft, of which 330 are fighter aircraft such the F-15J/DJ, F-2A/B, F-35A/B, etc. It also has about 50,324 active troops. To acknowledge the significance of space, the Japanese Air Force will change its name to the Japan Air and Space Self Defence Force in 2023.
9. South Korea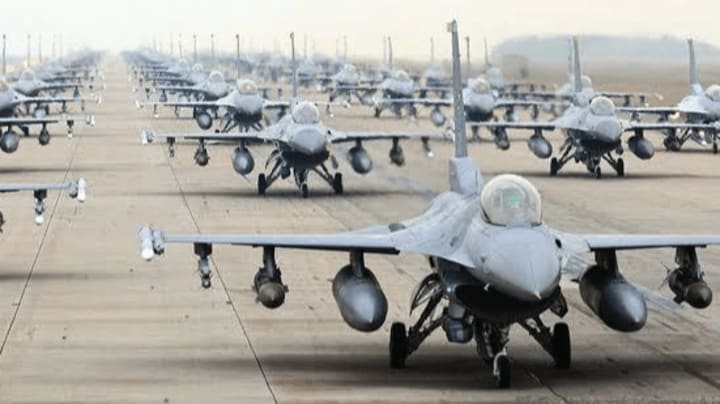 The Republic of Korea Air Force, also referred to as the South Korean Air Force, was created on October 1 of that year. "The Highest Power Defending Korea" is the organization's motto, and its headquarters are in Gueryong. There are 65000 people working for this air force, and there are 740 aircraft total, including fighter jets such the F-5E, F-4E, FA-50, etc. It also includes an MD 500 Defender attack helicopter, a Dassault Falcon 2000, and other aircraft. It has participated in numerous conflicts, including the Gulf War and the Vietnam War.
10. Germany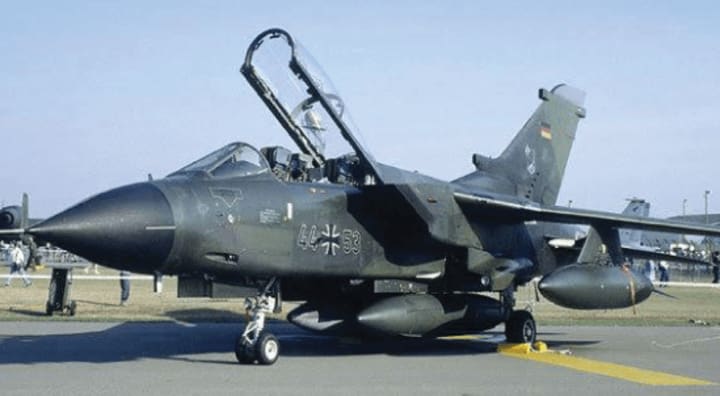 The German Air Force was established in 1956 during the Cold War. The Wehrmacht's (formerly the German Airforce's) 1935-founded Luftwaffe was entirely abolished following the conclusion of World War II. It incorporated the airforce during the 1990 German reunification. "Always in Action" is its catchphrase. It has 465 aircraft, including fighter jets like the Tornado IDS and Eurofighter Typhoon as well as helicopters like the AS532 and CH-53, as well as about 27,620 active soldiers and 4914 reserve personnel. This air force has participated in the conflicts in Kosovo, Afghanistan, etc.
About the Creator
hello world
my name is indika sampath so I'm a article writer. you also can learn by reading somethings that important things.
thank you so much for visiting my profile
Reader insights
Be the first to share your insights about this piece.
Add your insights