Tips to Factor in for Choosing a Cross Platform Framework in 2022
Know About Important Factors Before Choosing A Cross-Platform Framework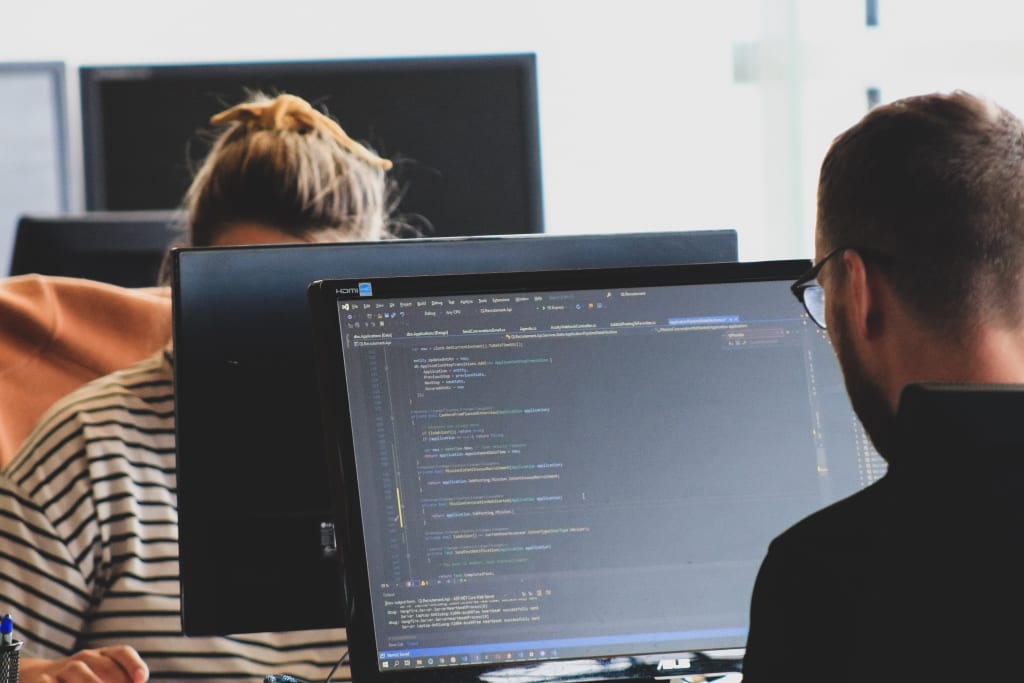 The fact that the number of app downloads is expected to touch 258 billion by 2023 alone demonstrates the incredibly powerful tools that are mobile apps. However, to properly leverage their potential companies need to have apps for the many platforms out there. But what if we told you there was an alternative? One that allowed companies to target multiple OS platforms with just one app. Yep, this is where the concept of cross-platform development comes in.
Cross-platform mobile app development refers to the development of one app which can be successfully deployed and run across different OS platforms such as Android & iOS. And, developing a cross-platform mobile app has its perks. On the development side, it helps reduce the cost and time to build the app, while on the business side it enables improving the reach and engagement. It could be one of the many reasons why many businesses are investing in cross-platform mobile applications.
As you can imagine, this development philosophy offers enterprises many benefits some of which have been listed below:
Reduced cost of development: The concept of cross-platform development is based on the 'build once, run anywhere' tenet. What that means is that the entire concept is aimed at doing away with unnecessary development work, instead of allowing companies to leverage features and functionalities such as reusable code, etc. to not only speed up the development process but also cut down the cost typically associated with the process.
Accelerated development process: Since cross-platform development eliminates the need to build multiple native apps for every platform, companies can significantly accelerate their development processes.
Ease of maintenance: Cross-platform frameworks enable the development of just one app capable of running on all requisites on various platforms, making it easier for companies to maintain and update the said app across all platforms.
Now, a handful of tips to help you choose the right framework for your business:
Find your target audience: It may seem the target audience has no bearing on the choice of framework, but you would be wrong. It is important to define for whom the app is meant, what problems the app intends to help solve, etc.
Develop the right wireframes: A mobile app development project typically involves a lot of stakeholders who may not always be on the same page about the concept and other relevant factors. To ensure that it does not become a hindrance, later on, it would be a good idea to prepare for the project with wireframes that integrate all the expected elements, features, etc. This will help guide the development process.
Concentrate on the user experience: This may seem a tad redundant but bear with us: the user experience is among the most vital aspects of a mobile app and any failings in this department can quickly undo the app's chances of success. Hence, pay close attention to the app's look and feel, how seamless the navigation is, how accessible content and other forms of media are to ensure users truly enjoy using the app.
In the new-age market, it is necessary for companies, often irrelevant of their industries, to create mobile apps across different platforms to remain relevant and competitive. Now, given the variety of platforms that currently exist in the global market, it is no surprise cross-platform development has emerged as such a popular option. The point of concern in this process, then, is the choice of tools and as the above discussion endeavors to demonstrate, the right cross-platform framework can do absolute wonders for any company. Anyway, now your next step ought to be to look for a trusted cross-platform mobile application development services company to assist with your project.
apps
About the author
A professional & security-oriented programmer having more than 6 years of experience in designing, implementing, testing & supporting mobile apps developed. Being techno geek, I love to read & share about the latest updates in technology.
Reader insights
Be the first to share your insights about this piece.
Add your insights