Tips for Recovering Photos from a Broken iPhone
This is how you can get your precious photos back.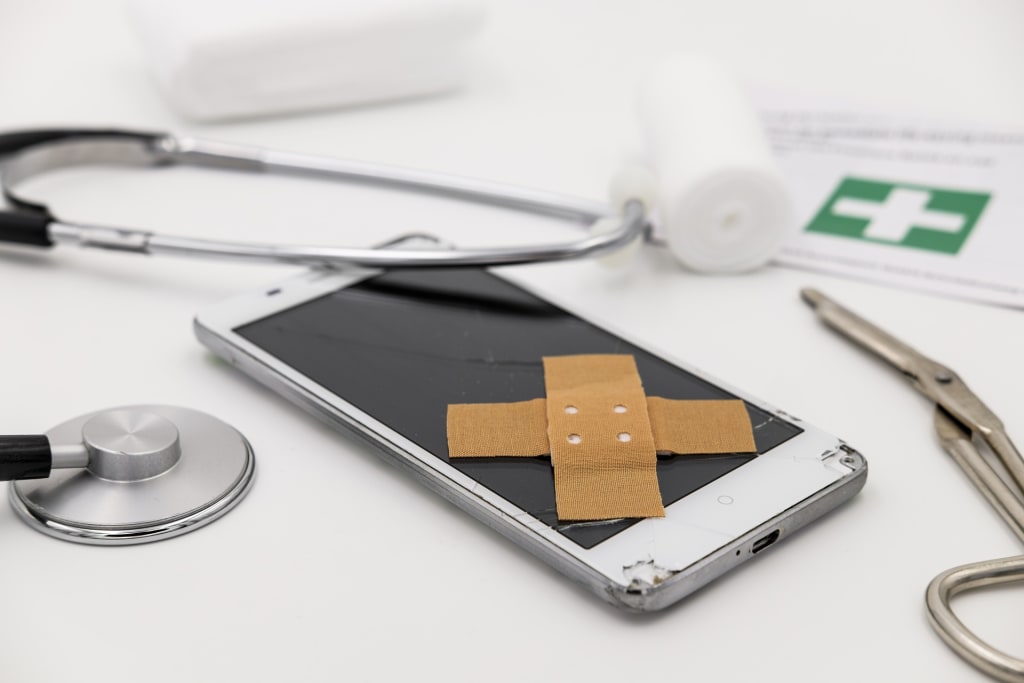 Your photos carry the amazing ability to transport you to a different place and time. They are portals to the most treasured moments of your life, and a way to look back fondly and remember. These days, most people take their photos with their phones. Cameras can be laborious to carry around, and when you have a powerful camera in your back pocket, why wouldn't you?
Unfortunately, iPhone's aren't infallible and even the most careful iPhone owner can accidentally drop and break their phone. This kind of snafu isn't as easily solved as say, simply deleting your photos by accident, but it doesn't have to mean the end of your photos. Read on to learn some ways to recover your photos from your broken iPhone.
Seek professional help
The easiest, and most successful way to save your files is to take your iPhone to a professional for help. Whether you dropped your phone and the screen won't work or you exposed your iPhone to water, simply search "phone repair near me" to find a professional to help with the repairs— sometimes within 24 hours. Such experts will be able to assess the damage and hopefully salvage what's left of your mangled device. A water damage diagnostic, specifically, is typically free and can help you determine what needs to be done next. If you've simply damaged your phone's screen to the point that it's unusable, a professional phone repair person can easily replace the hardware and get your phone up and running in no time.
iCloud backup
If you've decided to try "going it alone," your first move should be to check if your iPhone is synced with iTunes or iCloud. While most people don't back up their phones enough, iCloud typically backs up your files automatically about once a day, through the network. If you're lucky, your files may have been saved. Log in to your Apple iCloud account online or if you have a Mac, on your desktop. If you've turned on your iPhone's automatic iCloud Backup in your phone's settings, then your photos will have safely backed up to the cloud.
Using a computer
Many computers will recognize an iPhone as a camera when you connect it via a USB cable. If your iPhone is still capable of turning on, you may be able to open your files by using a computer. Simply plug your iPhone into your computer and wait for your device to recognize the phone. If you're using a PC, open the Control Panel and find your iPhone listed there. Then, right click on it and choose "Properties" from the menu that appears. In that section, go to the "Events" tab and choose "Camera connected." From here, you can choose one of three actions.
You can run Microsoft Scanner or Camera Wizard and download your photos to your computer, you can manage your photos with iTunes (if it's on your PC), or you can choose a setting that saves all of your phone's files to a folder every time you plug it in.
If you're using a Mac, connect your iPhone to your computer and launch the Applications tab. Then click on "Image Capture." From there, change your Preferences so that whenever you connect your iPhone, Image Capture will launch and download your photos automatically.
Alternative software
If you have not turned on your iCloud backup, then your other "at-home" option is to use a backup recovery software. Using a software such as iMyFone D-Back can help you recover your data from your iPhone. This program can help you recover pictures from broken iPhones, as well as your contacts, text messages, iMessages, and more.
While at home solutions do exist for broken iPhones, it's always best to work with a professional, especially when discussing something as precious as photos!