This Article Was Translated Automatically - Why I Wouldn´t Write On Vocal Without Without DeepL
As an author, I have always been limited to the German market. Thanks to DeepL, a machine-translation service from Germany, I can now write to people all over the world.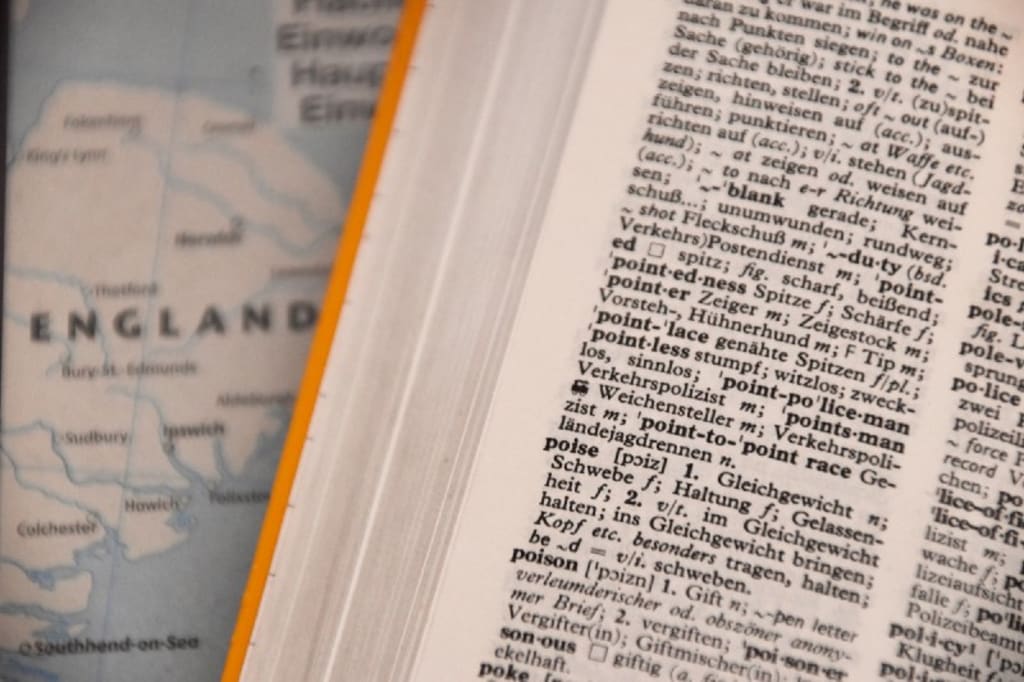 Photo by Waldemar Brandt on Unsplash
One thing right at the start: I speak English relatively well. According to the Common European Framework of Reference for Languages - CEFR - I am at the level between C1 and C2 (C2 is the highest level of foreign language proficiency). I read English books and blogs every day.
Nevertheless, I do not have by far the level of a native speaker. Any attempt to translate my own texts into English is doomed to failure. I'm just not good enough for that.
Even most machine translation tools still have significant weaknesses. Anyone who has ever worked with Google Translate knows that.
DeepL, formerly known as Linguee, is based in Cologne. I became aware of this through a press report claiming that this tool would eclipse all others, including Google Translate.
I was curious and tried it out. To my huge surprise, the results were absolutely impressive.
DeepL works with Convolutional Neural Networks if anyone is interested. This says little to me as a technical layman, but it distinguishes DeepL from most competitors that use so-called recurrent neural networks.
Every machine translation so far only delivers raw versions - but DeepL provides the better ones
Of course, we are still a long way from being able to beat interpreters and human translators with machines. Understanding a language in all its nuances and idiosyncrasies requires real intelligence. So unless humanity develops a strong AI, machine translations will always be imperfect.
But with DeepL there is an enormously powerful, weak AI available, which raises the standard of machine translations to a new level.
I have made a direct comparison between Google Translate and DeepL and can confirm that DeepL provides more consistent translations.
Proverbs, idioms, ambiguous words, synonyms - everything is understood and translated at a high level by DeepL.
But if you think: Hey, I just translate my English articles into German and conquer German readers, then I have to disappoint you. To achieve compelling results with DeepL, you always have to rework. A proper grasp of the target language is still essential at the present time.
If you can't judge the quality of a translation, you'll soon be shipwrecked. I, too, certainly still have places in an article where it is noticeable that I am not a native speaker. I probably overlook inappropriate vocabulary and incorrectly translated idioms.
However, this seems to be limited, because so far, no reader has approached me about it.
My workflow for translating
I write all my articles entirely in German and then have the text translated by DeepL.
Then I check the translation sentence by sentence and correct errors that I find myself.
DeepL has a useful function when it comes to correcting mistakes. If you point the mouse at the word that obviously doesn't fit, a drop-down menu immediately shows numerous alternative suggestions.
Often DeepL decides for a wrong translation, but most of the time it still offers the right one.
As soon as I have checked the translation, I subject the text to a further check. I use Grammarly for that. This program is also fantastic and helps me to improve the result of my translations further.
Since I have no idea how to use commas in English, Grammarly saves me regularly. Grammarly also offers helpful synonyms when I use the same word over and over again.
How successful are my translations?
In the beginning, I had expected that there would be many comments under my articles that would indicate my poor English. That's not what happened.
Instead, my articles are regularly curated by Medium, editors of major publications have written to me because they wanted to have some of my articles, and just yesterday I was even Top Writer in Science (an award that will probably be gone tomorrow).
What I mean to say is that machine translation has now reached a level that meets professional demands, as long as the user has knowledge of both the source language and the target language.
If you want to try it out for yourself: DeepL is free for private users: Click here. https://www.deepl.com/translator
Of course, you are also welcome to visit my profile and read my other articles. All are machine-translated.