The health impact of smart homes
How "Smart" is actually smart?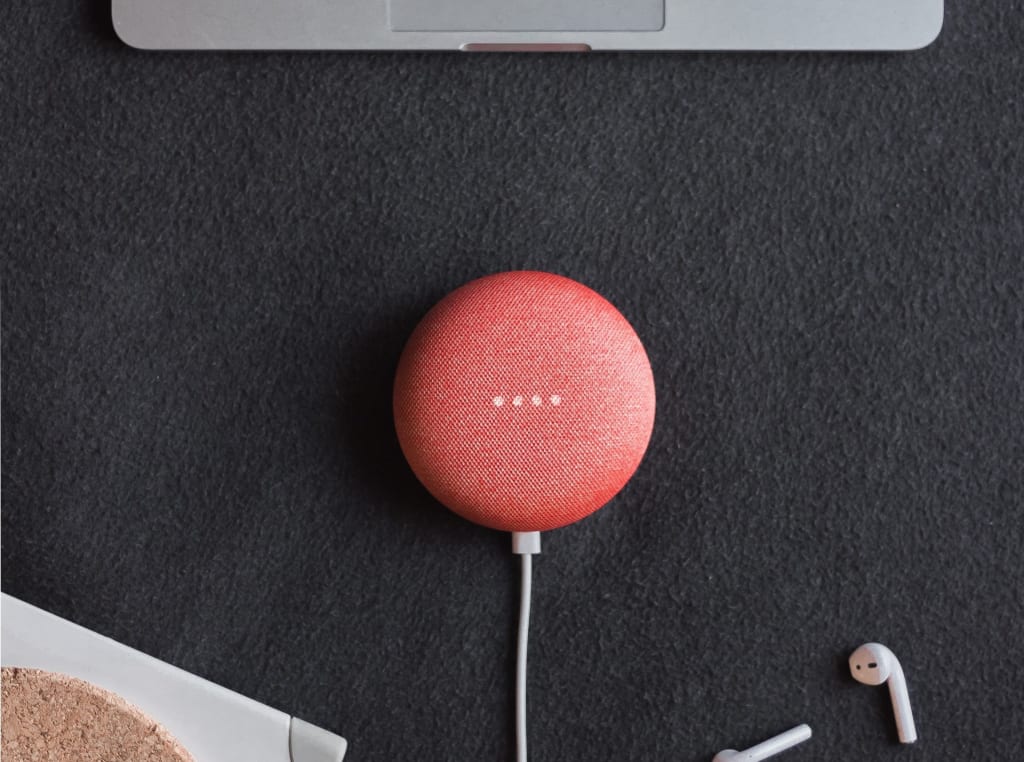 Photo by Ben Kolde on Unsplash
Smart Homes are supposed to save us money and make life easier by automating some day to day tasks, but is this impacting our health? Smart homes are becoming increasingly popular, allowing us to control the lights with our voices and set the thermostat whilst on holiday or before you get home from work. Doing this can also save you money because you will no longer forget to turn your lights off and some thermostats even adapt to your routine to help save you money (namely the Google Nest learning thermostat).
It's also become much more affordable to buy smart home accessories recently as many more companies start to incorporate them in their product line (like IKEA for example which is known for its affordable home accessories).
So they save money, time, and energy but in this story i'm here to discuss if all these connected devices are good for us?
What does the research show?
I'm sure you've often had people tell you not to sleep with your phone or laptop on your bedside table because it will "fry your brain", so is it wise to have wifi and Bluetooth signals bouncing off lightbulbs and door locks?
There is an ongoing debate about the health risks of long-term exposure to electromagnetic fields (EMF) and there is a lot of research being done. The International Agency for research on cancer has been looking into the possibility of EMF being carcinogenic to humans. Research is still ongoing, so there is no need to throw your motion sensor out of the window, but it's something to keep in mind! Perhaps limit usage in bedrooms and children's rooms to keep your mind at ease?
There are many protocols that are used in smart homes, for example, Wifi, Zigbee, Bluetooth (that operate on the 2,4GHz frequency), and Z-Wave (868.42 MHz). You may think that when the frequency is higher it becomes more dangerous but this only really applies when you get ionizing radiations which are extremely high-frequency electromagnetic waves (X-rays and gamma rays), which have enough photon energy to produce ionization by breaking the atomic bonds that hold molecules and cells together (above 30Ghz).
In my opinion the most concerning issue would be laziness!
While long-term health is, of course, a key concern, this technology may also be making us lazier as we speak. A good example would be the GPS. Before we could type in our destination and be guided there hassle-free, people had to use actual maps which were in the car at all times. However nowadays, if your phone were to malfunction, run out of battery or you've simply run out of data, you'd be lost because most people don't know how to use maps anymore and probably don't own any. So, hypothetically if you can control everything from your couch, you may start to forget some simple skills (like programming the central heating) which will still be needed if the wifi were ever to cut out (God forbid).
We can't afford our laziness to start making us forget life skills because there will always come a time when we'll need them!
The Bottom line is that for the moment the research hasn't proved anything conclusive about having smart home accessories. In my opinion, we should keep an eye out for any updates but this shouldn't stop us from making our houses a bit smarter. The key is probably to do it in moderation. Use the devices for things you can't do yourself (for example when you are not at home) but carry on using your brain and legs when you can.