The Future of IOS App Development: What Will It Be?
Future of IOS App Development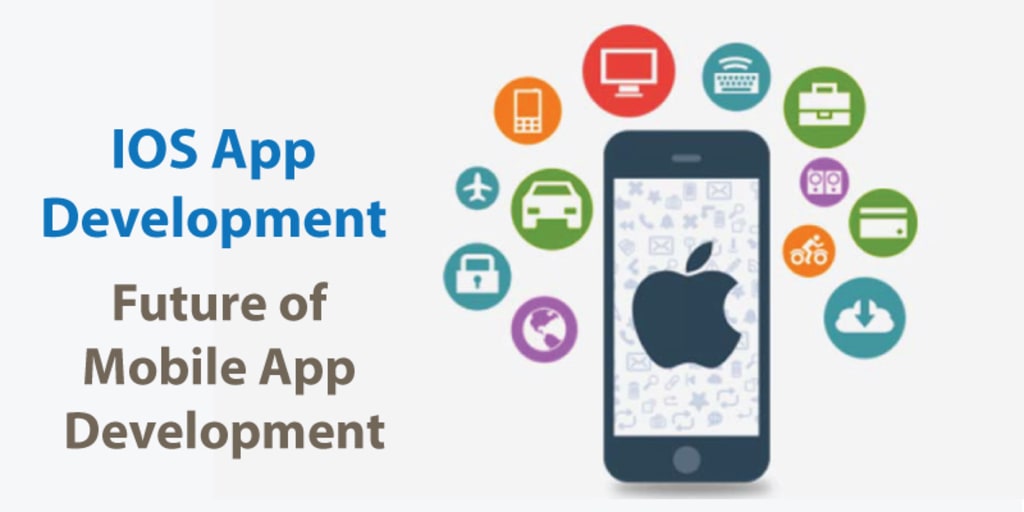 One of the most significant technical revolutions in the current environment is smart phones, the revolution is certainly exciting and booming. Smartphones have proven to be the most powerful modern digital technology in today's world. Furthermore, the popularity of mobile phone apps is growing, and there are a number of mobile apps, thanks to app development company resulting in major advancements in associated technologies and the expansion of mobile app development.
In contrast to websites and other channels, mobile applications stand out from the crowd in terms of achieving actual business goals and providing a conspicuous solution for increasing brand recognition. it tells why every business needs an app.
Professional business mobile apps provide limitless business prospects with the necessary functionality for a positive return on investment. For a variety of enterprises interested in developing innovative, smooth, and secure mobile applications, iOS is an excellent platform.
With over 2.7 billion smartphone users worldwide, mobile apps have become a must-have for modern enterprises.
In this article, we'll discuss some of the most recent iOS app development trends as well as the future of iOS development.
AI and ML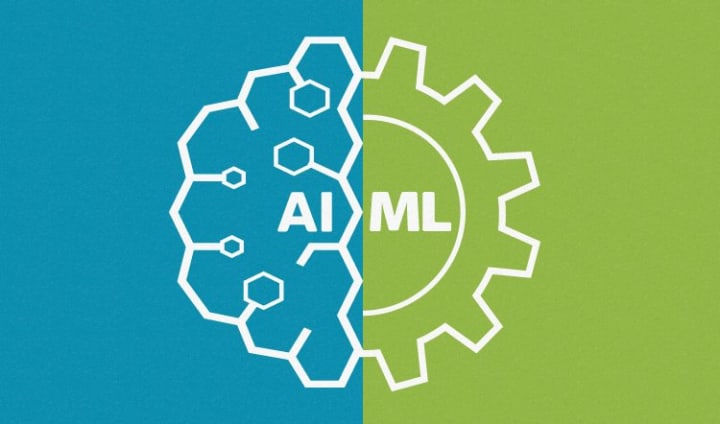 In iOS mobile development, machine learning and artificial intelligence are not new concepts. Face and speech recognition, search recommendations, Siri, text and image classification, and other related features are all essential for a successful iOS app.
All of these capabilities are now required for bespoke iOS app development, and they can significantly increase the quality of your final product. As a result, machine learning and artificial intelligence will continue to be one of the most important iOS future trends in 2022 and beyond.
Siri, an intelligent voice assistant that responds to voice instructions, is well-known among Apple consumers.
Since 2016, iOS developers have been connecting their apps with Siri in order to take advantage of Siri's voice control capabilities. Siri only functions in specific domains, or groups of users' intents.
IoT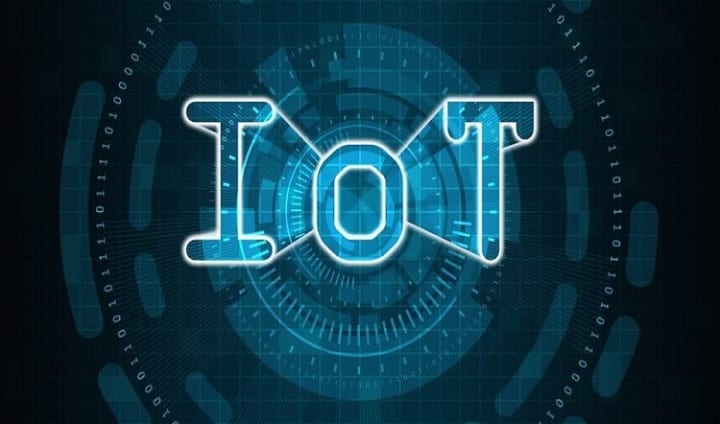 Technology has never failed to astonish in the last few years. IoT has become an innovative technology and is recognized as one of the significant components of our day-to-day life, thanks to great disruption in iOS development.
In this rapidly changing environment, over 40 billion IoT devices are expected to be installed by 2022. Furthermore, according to recent estimates, the IoT industry will reach $30.9 billion by 2025.
Such a significant boost will enable iOS developers to work more efficiently on IoT-based iOS development.
Swift 6 Programming Languages
We've entered a fantastic year in which iOS apps have had a huge impact on business. With their robust security and highly protected and safe interface, there are many new trends in iOS apps.
Swift 6 is a strong programming language that is simple to maintain and read, resulting in cost savings.
With a new approach to ABI compatibility, SwiftSyntax Updates, Module stability, and binaries, this general-purpose programming language ensures against errors.
Because this easy programming language gives you the opportunity to develop something amazing, it will increase debugging support for the iOS app programming language.
App Clips
How do you create an iOS app that people can use without having to download it? App Clips is the answer and one of the most popular iOS app trends today. This technology allows consumers to test a portion of an application before purchasing the complete version.
App Clips are often simple and serve a single purpose: paying a bill, booking a hotel room, renting a bike, and other similar tasks. Users may quickly install these working mini versions of programs after scanning a QR code, following a link, or arriving at a certain place because they are lightweight (less than 10 MB). If an AppClip is not used for 30 days, it is automatically erased from the iPhone.
CloudKit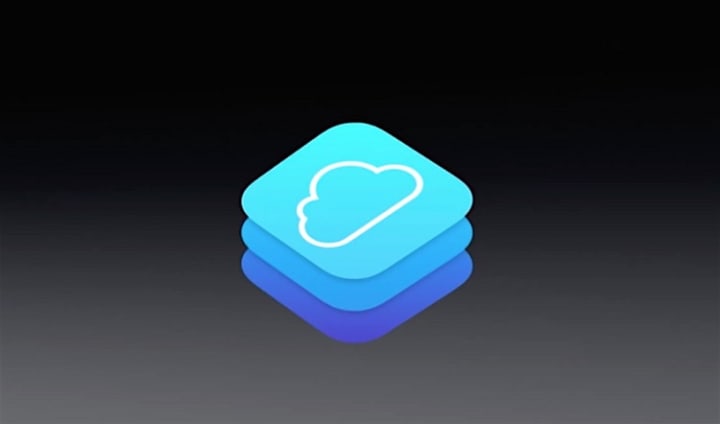 Cloud-based iOS apps deserve their own category in 2022's top iOS app development trends. They can store, organise, and manage massive volumes of data without compromising the user experience.
CloudKit is a data-saving and-transfer technology that expands the possibilities for designing an iOS app. There are fewer limits now in completing difficult tasks and matching the app's customers' expectations.
Here are some compelling reasons to use CloudKit when developing cloud-based iOS apps.
It's Easy to Set up and Use: There are no extraneous configurations, libraries, or registrations. You can quickly import data, use the framework's easy APIs, and leave security concerns to Apple.
Clear and Practical Organization: CloudKit is a useful tool for managing all of your data and development processes. The process of creating an iOS app will become even easier once you've been familiar with the environments, containers, and zones.
Trustworthiness: iOS developers don't have access to consumers' data while using CloudKit because Apple handles all privacy and security concerns. On the one hand, it can make debugging and troubleshooting more difficult, but on the other side, users can trust Apple with their data rather than developers.
Cost-effectiveness: You may take advantage of all of CloudKit's features while also receiving a substantial quantity of free storage.
Security And Privacy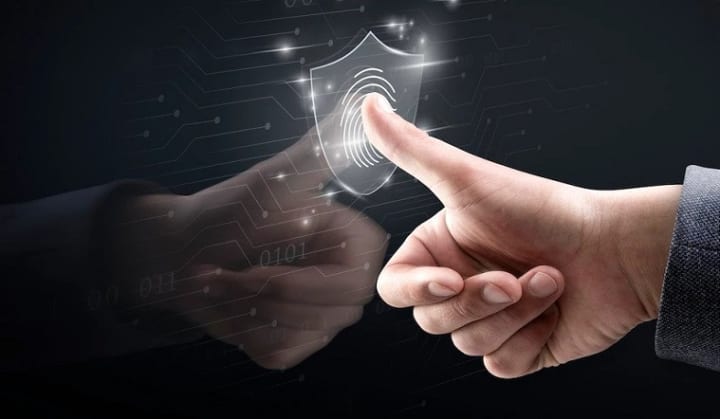 Improvements in privacy and security mechanisms are continuing to be a strong trend in iOS development. Apple's reputation has been based on its high-level security and stringent compliance measures. These stringent procedures ensure that malicious parties are unable to gain access to their equipment.
As a result, Apple delivers a secure and private environment for its consumers. It focuses on cyber-attacks and data breaches, which continue to be a global issue for users.
Wearables
Fitness trackers and smartwatches are examples of wearable technologies and accessories that are capturing modern marketplaces. According to statistics, there will be over 1 billion connected wearables on the planet by 2022. The accessibility of these devices appears to be the reason for their enormous popularity: user categories differ greatly by age groups, genders, occupations, and countries.
To Wrap Up
iOS has a great scope, many famous apps like online ordering system, home services, gaming apps, etc., have been made for the platform and have become a favorite of users.
apps
About the author
Regina Deemar is a content writer, Inbound Marketer, and blogger who writes on the latest technology and business-related topics. At present, she is working with Cerebrum Infotech, a leading software product development company.
Reader insights
Be the first to share your insights about this piece.
Add your insights