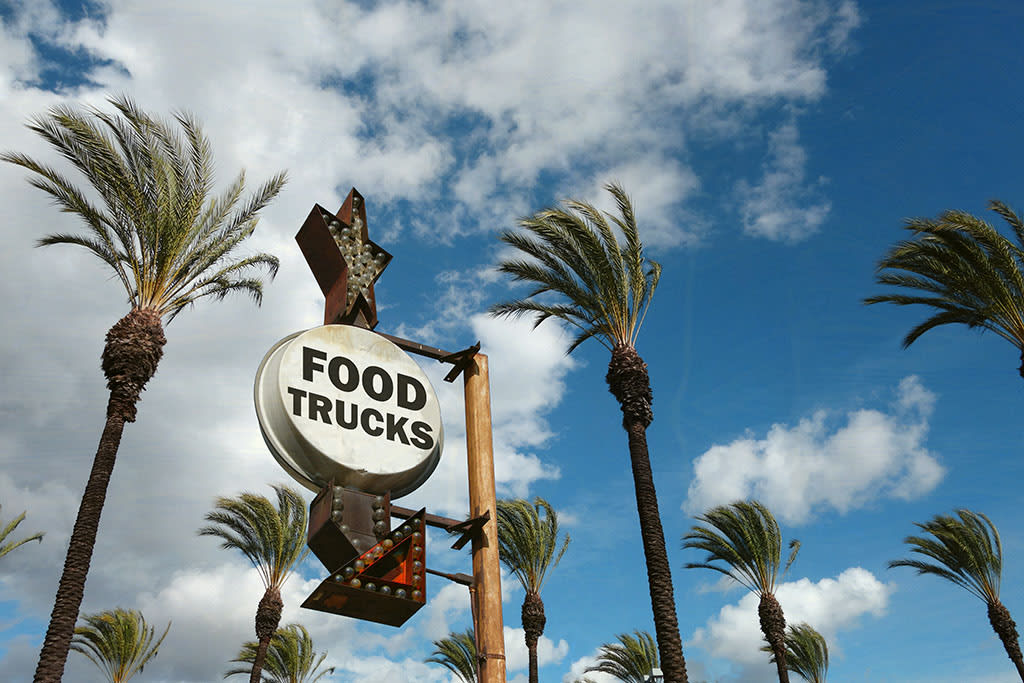 In recent times, food trucks have been the foundation for setting up a stable brick-and-mortar restaurant dream. Besides customer convenience, food trucks need less investment than running a restaurant. Having said that, less expensive food can be enjoyed by the locals. Why not avail tantalizing food items from a local mobile kitchen instead of waiting in line at a close by diner?
For flexibility, food trucks take the top spot for quick craving needs. This is one of the reasons why the prevalence of the food trucking scene has increased by 8% in the US. The mobility of an on-wheel kitchen allows it to operate in different areas, strengthening the customer base as a result. Customer loyalty is essential in running such a food business.
Budget Friendly Munching
With rising inflation, people who used to consume meals from restaurants are finding it hard to justify the current asking prices. As a substitute, most food trucks offer great food at relatively lower prices. You won't break the bank after eating a fulfilling meal from a local food truck. Although rates differ from vendor to vendor, the average pricing is always competitive to a café.
Mobile eatery setups provide a unique dining experience as a plus. Commonly found at outdoor events and festivals, people can grab a quick and freshly cooked meal on the go. Where restaurants can't compete with food trucks is the variety of food options. BBQ, sliders, tacos, wood-fired pizza, ramen, sushi, and whatnot, endless options are available at various food trucks. Tacos are a budget-friendly food option and the variety of flavors is limitless. Mexican food is a street food specialty, and street mobile kitchens excel in this niche.
Let's take a glance at how you can unearth local curbside kitchens to please your food cravings.
Let's Spot Local Roaming Kitchens
Portability is one of the most crucial selling points of food trucks. Owners use technological integration to update customers about their current location. This may include map apps, websites, dedicated food truck apps, etc. No matter what, uncovering these food wagons shouldn't be a tedious task. You can use your smartphone to further help you discover street food vendors that offer value-to-money food.
Your Smartphone is your Ally!
A dedicated food truck booking app is the best food truck finder near me alternate. Use your local app store to download food trucking apps and get your meal delivered instantly. The most optimal and workable option that stands out is Truckfindr. This mobile eatery finder app has a built map that scouts for local vendors based on certain inputs. Choose your cuisine type and search for options in your area. You will be prompted with a list of options selling on-the-go food. The app promotes convenience and provides customers with a powerful platform if they fancy a quick meal. Enjoy cool rewards and offers from in-app orders.
Food Events and Festivals
This food truck finder near me approach requires a bit of effort, but the end result is worth it. You will get a more realistic experience with local food trucks. Keep track of food events happening in your area to unearth nearby kitchen cruisers. Vendors try their level best to prepare for food events, so customers come back to try their offerings. When you visit a food truck vendor at a festival, make sure you ask them about their offerings and specialties. This will result in a more hands-on experience with the chefs, and you will be able to make better decisions on your next visit.
Visit Local Blogging Sites
Food bloggers are more in touch with local food vendors. Bloggers are dedicated to informing the public of the best food options in their localities. Food bloggers update
blogs with the recent experiences they had regarding local food. Most food bloggers have social media accounts on Instagram and Facebook. Visit their profiles to check reviews on the food from local entrepreneurs.
Dedicated Food Truck Parks
Some cities have designated parks that host multiple food trucks. Possessors gather in these dedicated parks to sell their unique items. Such destinations are famous among the public because of the diversity present there in terms of global flavors. You can find these locations on blogging sites or on maps. Give the food truck parks a visit to satisfy your hunger pangs and support food trucks near me.
Social Media Hashtags
Various food truck vendors post on their social media handles with trendy hashtags. Scout for trucks with hashtags such as #localfoodtrucks, #foodtruckevents, #foodtruckfriday, etc. Instagram and Twitter serve as robust platforms to unearth the local food scene. Keep track of domestic mobile kitchen entrepreneurs with the aforesaid hashtags.
Local Newspapers and Magazines
Use your local newspaper as a food truck finder near me. Featured articles are present in magazines and newspapers that support local foodie culture. Keep an eye on these publications to make sure you never miss out on new vendors in your area.
Conclusion
The increase in popularity of food trucks in the US has given a prime opportunity for chefs to start their culinary ventures. Food trucks offer convenience, flexibility, and affordability as a complete package. No more waiting in lines at local cafés when you can buy great food that trades blows with offerings from restaurants. Find local mobile kitchen cuisines with food trucking apps such as Truckfindr. Truckfindr is a reliable option for supporting the local food scene with its robust feature set. Other ways to discover street kitchens that operate on wheels are blogging sites, events, and more. Use this guide as a means to find the best and budget-friendly local food trucks near me while not having to step out of your comfort zone.
About the Creator
hi, I am Hadi khan, have professional Skills in SEO, On-page, Off-page, and Guest blogging. I am happy to see you here reviewing my profile. I am a dedicated professional holding over a decade of hands-on experience.
Reader insights
Be the first to share your insights about this piece.
Add your insights