The best smartwatches for 2021
The best smartwatches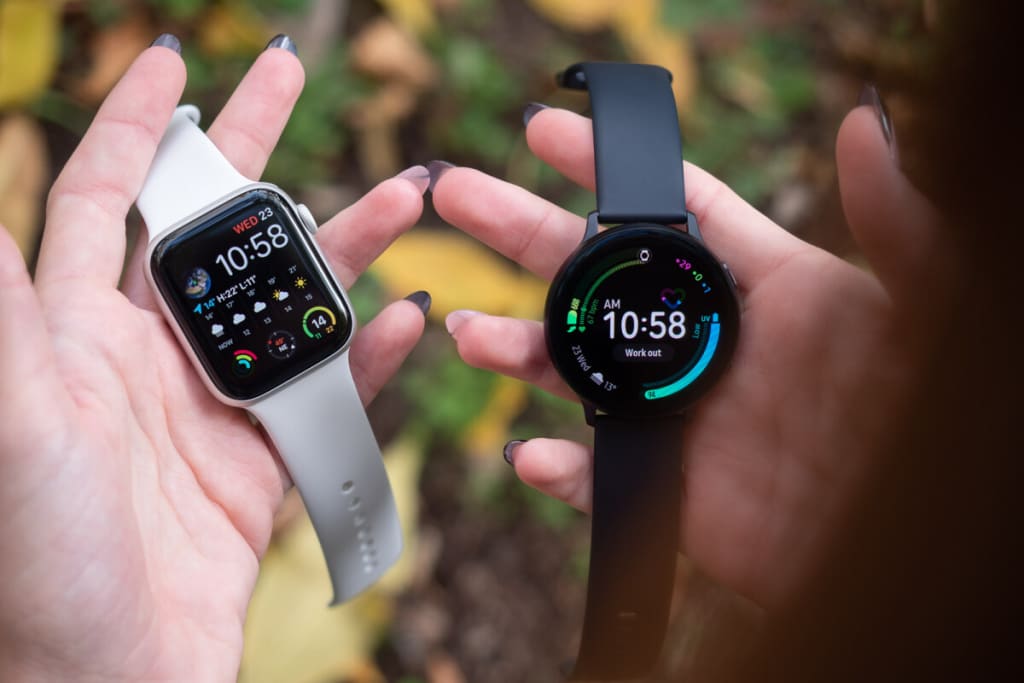 The Apple Watch Series 6 is the best smartwatch you can buy right now, although it's a very close race between it and the Apple Watch SE. The Series 6 is feature-rich, user-friendly, gorgeous, and extremely reliable. The SE misses out on a couple of features, but you save money by buying it. Simply put, the Apple Watch is the best smartwatch out there, whichever 2020 model you decide to buy.
However, that recommendation comes with caveats — and the biggest one is that you need to own an iPhone to use the Apple Watch. That means it's the sensible and easy choice if you do, but if you're using an Android smartphone, well, the Apple Watch simply isn't an option. But don't worry, there are plenty of solid alternatives that deserve a place on your wrist, including those that run Google's Wear OS software. Digital Trends has reviewed more than 100 different smartwatches, fitness trackers, and wearables, so we have all the insight you need to find your ideal smartwatch.
When you've decided which one is for you, make sure to check our smartwatch deals to see if it can be found for a better price. Furthermore, we're already seeing some new models out of CES 2021, if you're interested in what's coming in the world of smartwatches, make sure to look at our best CES 2021 wearable tech roundup of the show.
The best smartwatch: Apple Watch Series 6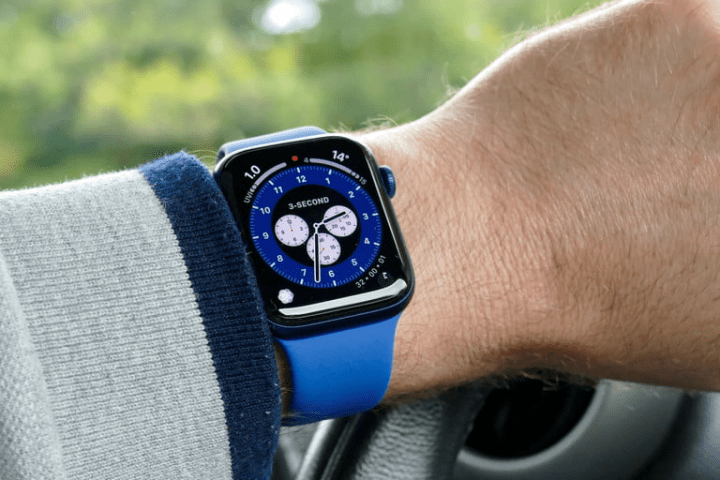 Who it's for: Anyone with an iPhone who wants a smartwatch.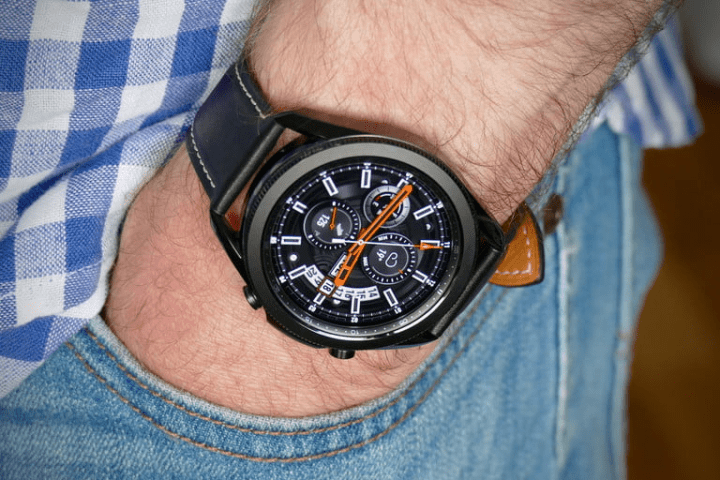 Why we picked the Apple Watch Series 6:
Apple has made it a little more difficult than usual to decide which Apple Watch to purchase this year. Normally, it'd just be about the case material and strap, but now you can pick between the Apple Watch Series 6 and the Apple Watch SE. There are four primary differences between them. If you buy the Series 6 you get the new S6 processor, an electrocardiogram (ECG) and blood oxygen (SpO2) sensor, plus the always-on screen.
If you buy the SE it doesn't have these features and uses the S5 chip, but it costs $120 less. The S6 processor and the always-on display are genuine reasons to buy the Series 6, but the ECG and Sp02 sensors aren't. These are useful in very specific cases, rather than being features you'll use on a daily basis.
The majority of people will be satisfied with the Apple Watch SE, but if money isn't a problem the Series 6 does more, and may end up lasting longer because of it. This list is all about the best smartwatches, and looking at the Apple Watch on both a technical level and a software and usability level, the Series 6 is the "best" version, but you can save a little money and get one that's almost as good if you'd prefer. That's a great position to be in, and only cements the Apple Watch's position on our list.
Let's talk about the Apple Watch's benefits across both models. It comes in either a 40mm or 44mm case size, and we recommend getting the 100% recycled aluminum body, with your strap of choice. The always-on screen (Series 6 only) means you don't have to raise your wrist to see the time, and it looks superb.
Fitness features are comprehensive and motivational. Activity Rings show progress towards daily goals, it can track your sleep, the watch reminds you to stand up, it has an automatic hand wash timer, GPS, a heart rate sensor, the option to track period cycles for women, and even a noise app that can warn you when you're at risk of hearing damage. The case is swim-proof, and the prebuilt workout plans include cycling, swimming, yoga, hiking, and more. All this combines to make the Apple Watch an easy-to-use and highly accessible fitness tracker, with plenty of motivational alerts to keep you going.
Battery life is good with both models lasting up to two days even with sleep tracking enabled, but you'll get more out of the SE due to the lack of an always-on screen. The software is fast and reliable, there are multiple apps available, you can make and receive calls from the basic model or buy one with a cellular connection for use without your phone, and there's a very healthy third-party strap ecosystem to personalize your watch too.
Simply, if you own an iPhone, the Apple Watch is the only smartwatch to buy. If you own an Apple Watch Series 5 there aren't many reasons to upgrade this year, but if you own any model older than this it's well worth picking up a Apple Watch Series 6 or SE.
Best smartwatch for Android: Samsung Galaxy Watch 3
Don't worry if your phone isn't a Samsung either, as the Galaxy Watch 3 works with any smartphone, including an iPhone, through Samsung's Galaxy Wear app, which you have to install first. Functionality will differ if you pair it with an iPhone, but you shouldn't do that anyway, just buy an Apple Watch. Anyway, back to the Galaxy Watch 3.
The rotating bezel is just part of the great design. The watch is available in either a 41mm or 45mm case size, with a sharp and colorful round AMOLED screen on the front. It feels high quality with a stainless steel case, Gorilla Glass over the screen, and a glass case back for low weight and comfort on your wrist. It has an IP68 water resistance rating, plus a MIL-STD-810G rated case for toughness.
Wear the watch all day and night, and it will record your activity and sleep, but the battery will suffer. It will last two days if you're careful and turn it off overnight, but if you use it hard a single day should be expected. The fitness tracking options are plentiful, and the app provides plenty of helpful information presented in a logical and easy to read fashion. The watch has a heart rate sensor and an ECG monitor, and once the feature is approved for use in the U.S., it will have a blood pressure monitor too.
The Galaxy Watch 3's design is great, it comes in two sizes, the controls are excellent, and it has all the right smartwatch features on board to make it useful every day. What separates it from Wear OS watches is the software, which is faster and smoother. It's priced at the same level as the Apple Watch, and is the best option for Android phone owners.