The Best Earbuds 2022: Our Top Earphones And In-ear Headphones For Any Budgets
Top Earphones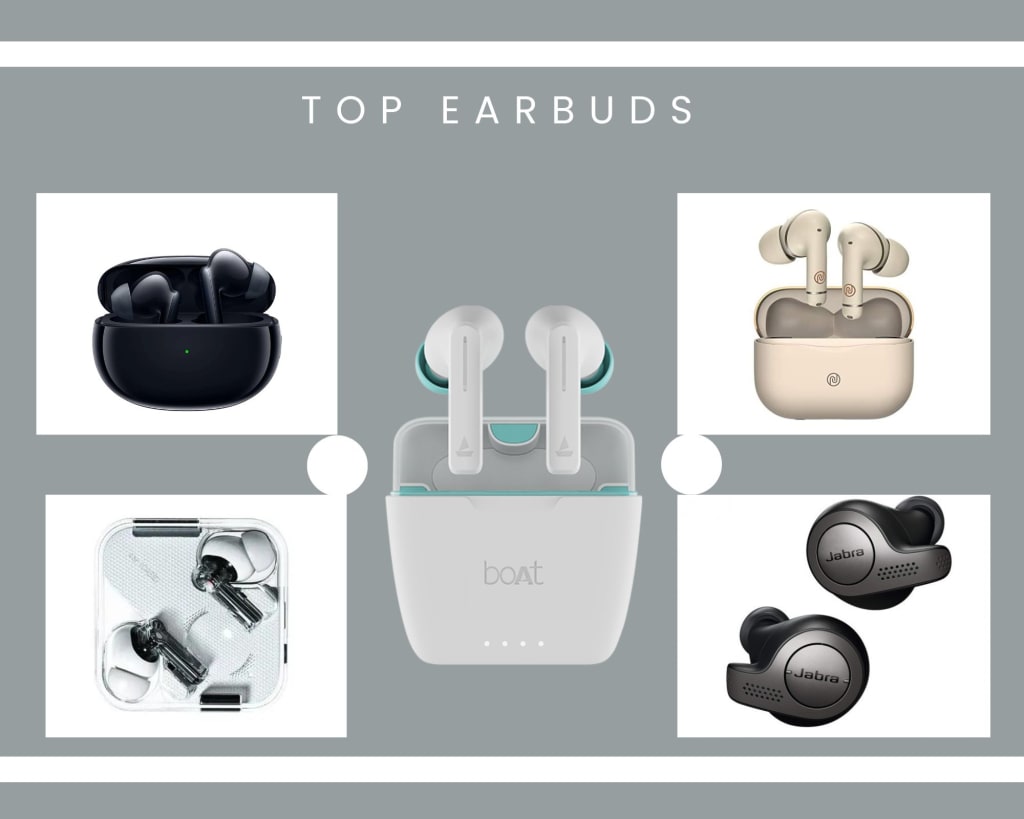 Top earbuds
There is hardly anyone who doesn't have an earphone on them these days! Everywhere you go.. You will always find someone or the other speaking loudly in their earphones or simply banging their head to their favourite tunes.
Be it your vegetable vendor, your guard, your father, your younger brother who is still in school (all thanks to the online classes) and anyone else whom you can think of - anyone and everyone own a pair of headphones!
But what makes a good earphone? Good audio? Perfect looks? Comfortable fit? Reliable Connectivity? Battery Backup?
Well.. maybe.. All of it packed into a stylish body! If that's your definition of perfect earphones as well.. Then read on. As we introduce some of the best earbuds that you can consider buying in 2022:
Airdopes 601 ANC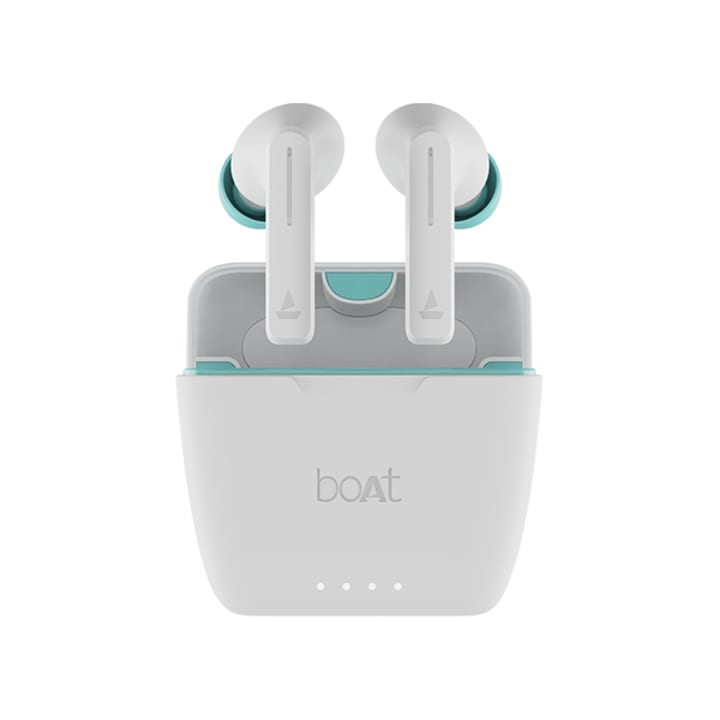 Experience music like never before with these best earbuds. These boAt earbuds do not only look great but are loaded with every feature that ensures blissful listening.
The Hybrid Active Noise Cancellation allows you to shut out the chaos outside and immerse yourself in your favourite tunes. So, it doesn't matter if you are using your earphones on a busy street, in a crowded bus or while boarding a flight, nothing will stop you from listening clearly. The 4x mic with ENx technology makes sure that your calls are clear and smooth. Smart features like swipe gesture controls, insta wake N pair and in-ear detection further add convenience to your listening experience. They offer playback of up to 28H (with the charging cum carry case). They also support ASAP charge technology, meaning that charging them up for hardly 5 mins will provide you with a playtime of up to 60 mins.
Oppo enco X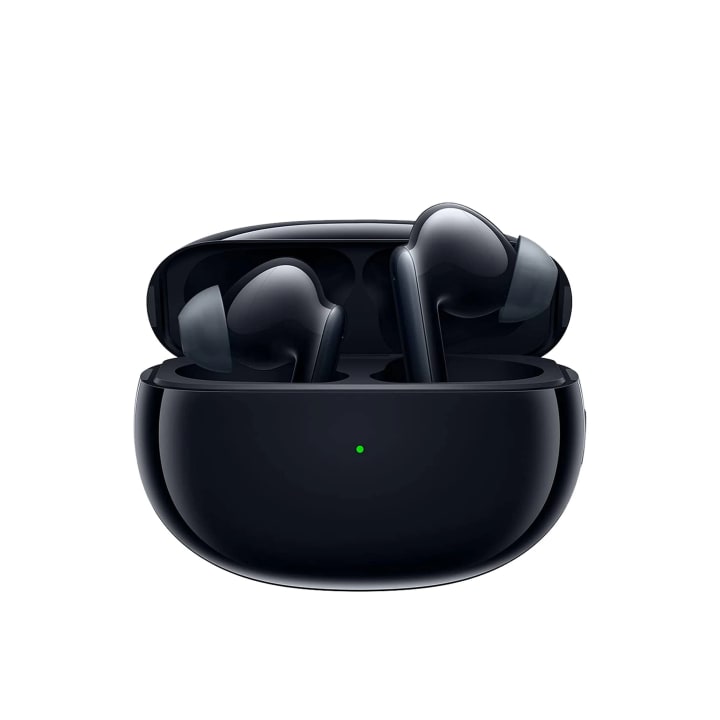 Designed to offer a mesmerising listening experience, these earbuds are loaded with many interesting features. They feature a unique design that offers comfort and stability.
The 11mm dynamic driver delivers mind-blowing audio quality. They support active noise cancellation that reduces the ambient noises for you to listen clearly. They also support a Transparency Mode that comes in handy when you want to interact with your ambient sounds without removing your earphones. They offer a playtime of up to 20H. The IP54 rating keeps them safe from any accidents.
Nothing Ear (1)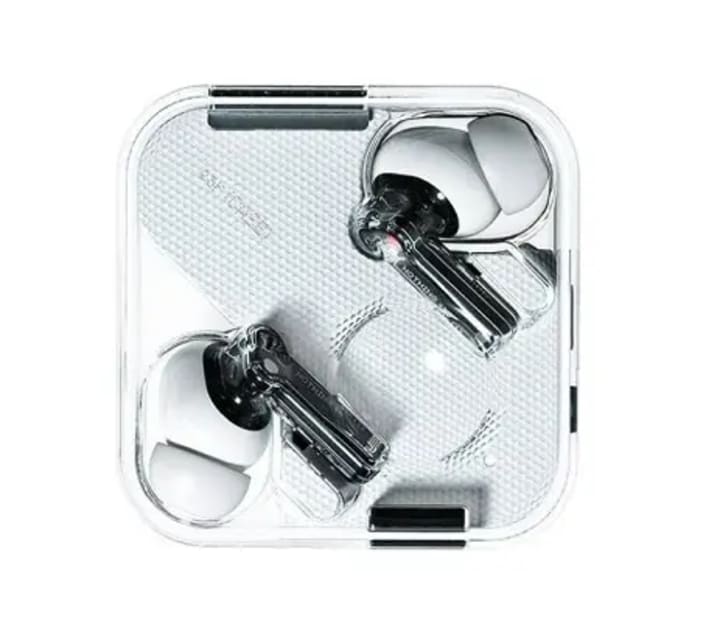 Stylish, sleek and superb - these true wireless earbuds are perfect for people who love to carry their music everywhere they go. Weighing around only 4.7g, these earbuds are easy to carry in your pocket.
The 11.6mm speaker driver delivers impactful music that is loud, clear and crisp. The spacious air chamber further provides an advanced bass. Block out the outside noises and listen to only what you want to listen, all thanks to the active noise cancellation feature. And when you want to interact with the ambient sound, then simply switch on the Transparency Mode.
The High definition mics make sure that you sound like yourself on the calls. They offer a playtime of up to 34H (with the charging cum carry case). The compact charging cum carry case gets charged wirelessly and hardly takes any long duration of time to charge your earbuds.
Noise buds solo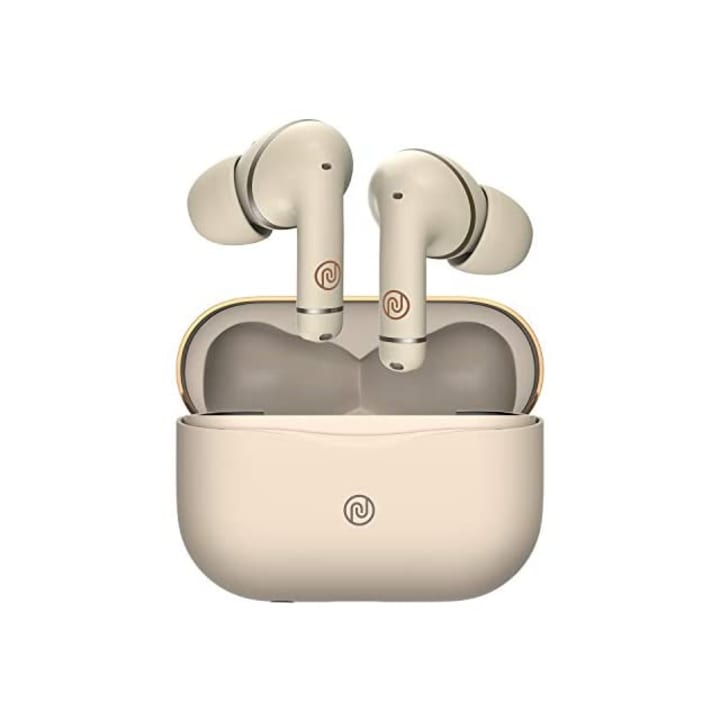 Impactful sound and gorgeous looks - these earbuds are perfect for the ones who never compromise. Ergonomically designed, they offer a secure fit and stay with you throughout the day. The 10mm speaker driver pumps out surreal music.
The Hybrid Active Noise Cancellation allows you to be able to listen clearly easily even in loud surroundings. The triple mic system ensures that all your calls are crystal clear. The intuitive in-ear detection feature automatically plays/ pauses music and the 'Transparency mode' ensures that you do not miss out on anything that's outside.
They offer a playtime of up to 36H.
Jabra elite 65t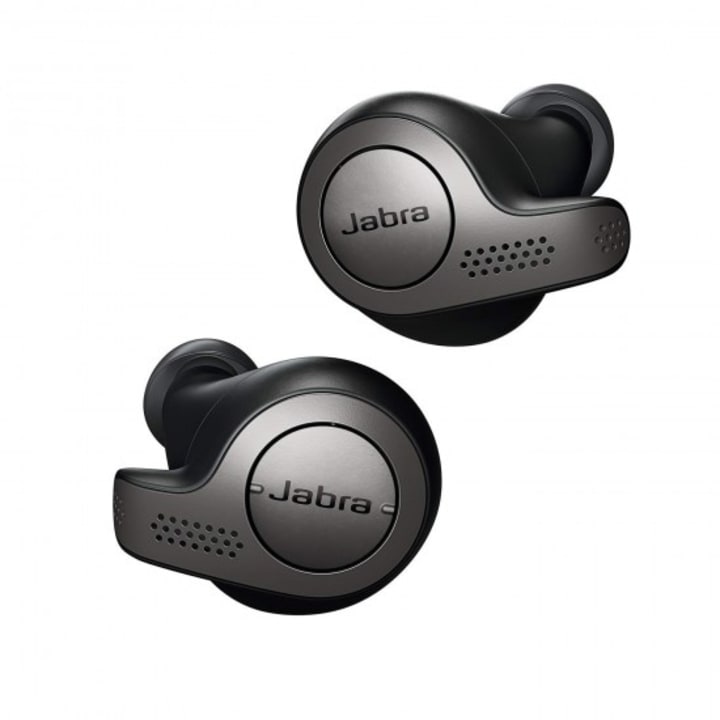 Engineered to deliver the best listening experience, these bluetooth earbuds are perfect for all the hustlers out there. They are stylish and offer a comfortable and snug fit. They come with 3 different sets of ear gels which are of different sizes.
They support an IP55 rating which means that they are resistant to minor accidents. So feel free to groove to your favourite tunes while you are on an adventure. Not only do they deliver flawless music, they are also good at ensuring that you get to listen to what you want to listen clearly. All thanks to the Active Noise Cancellation feature.
They also support a 'HearThrough mode' which allows you to bring in the ambient sounds without removing your earphones. They offer a playtime of up to 5H with the earbuds and you get an additional 10H of battery with the charging cum carry case.
Hope you liked it!
—--------------------------------------------------------------------------------------
Reader insights
Be the first to share your insights about this piece.
Add your insights