Testlio: The Most User-Friendly Testing Site (Global + Payment Proof)
Testlio is my favorite testing site, as it's interface is one of the simplest to use. It makes testing easier and very streamlined. Pays 10$/hr.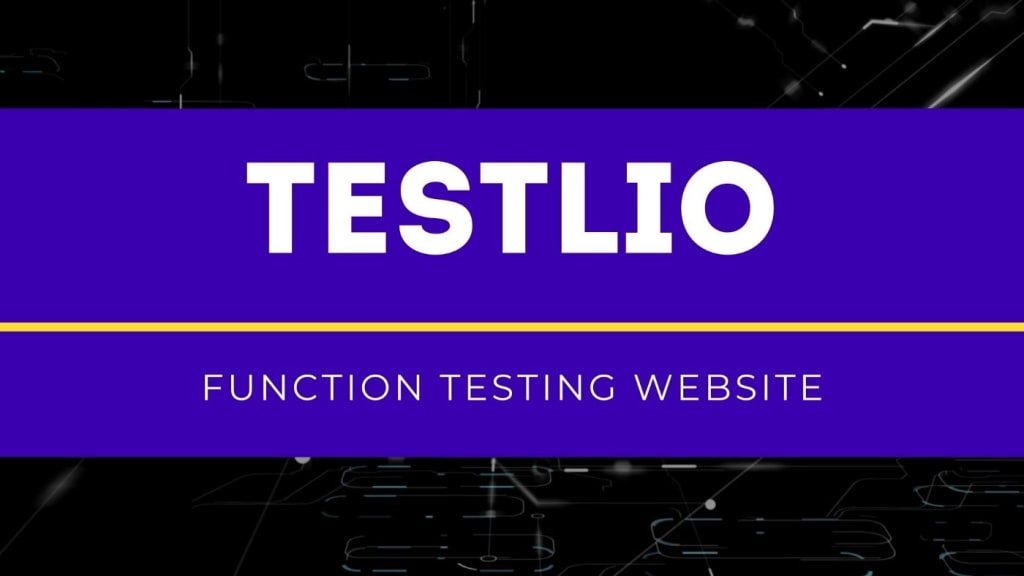 Functional Crowdtesting is all the rage nowadays. There are lots of projects coming in for these types of sites. It's a great way to earn if you own or have access to a lot of different devices.
Testlio is another functional testing website, similar to uTest. Infact, uTest and Testlio are the two biggest competitors in this space. But we aren't competing with anyone, so I say you sign up for both.
One major difference between these two sites is that while uTest pays you for the bugs you find, Testlio pays you by the hour. Their pay rate ranges from 10–20$/hour depending on which country you are from.
Testlio Payment Proof
Testlio pays within 1 week of your test cycle completion. The options for payment are Paypal and Payoneer.
I don't know why but such a popular and legit site does not have any payment proofs on the Internet (when I searched for them), so here is a recent payment proof from Testlio: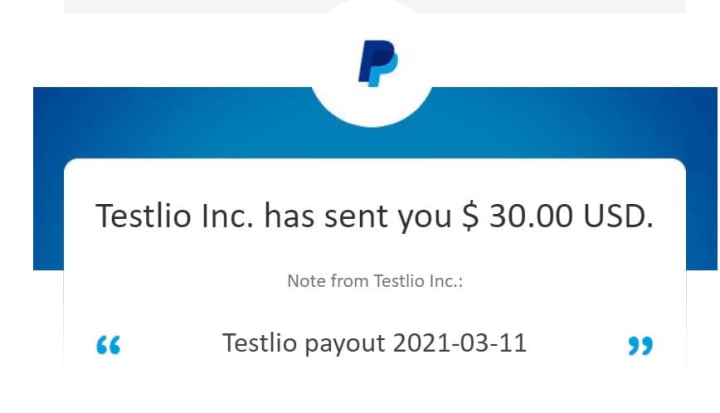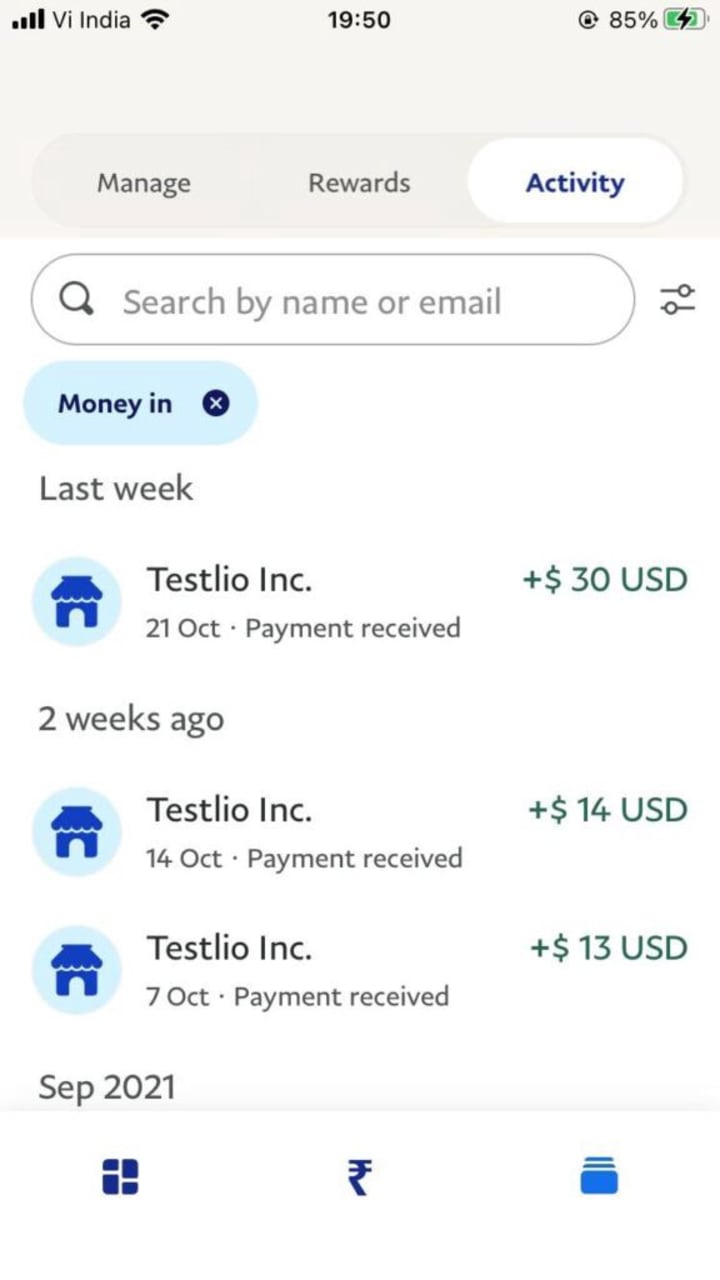 Update: I have earned a lot more with Testlio since I first wrote this article. I have now tested a total of 40 hours with Testlio and have earned about 400$.
How do I signup for Testlio and start working?
Signing up for Testlio is simple, but to activate your profile to receive tests you need to clear some assessments.
First of all, you need to go to the Testlio website and fill out their "Become a tester" form.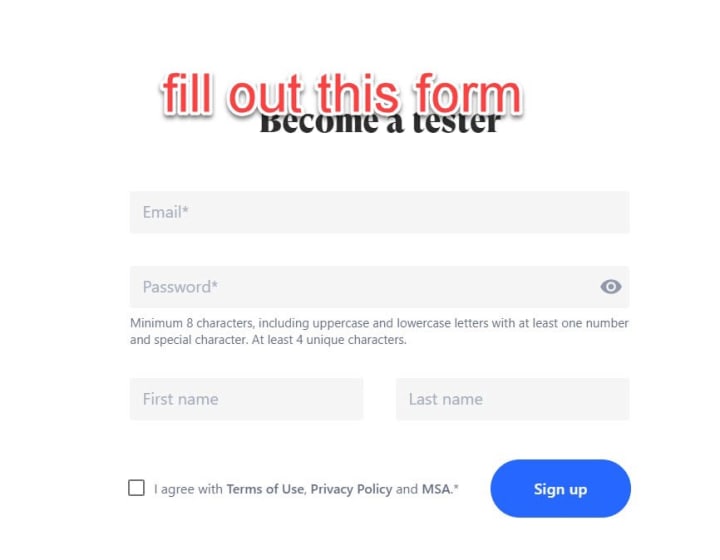 Once you have signed up, you will be required to fill in your basic profile information and add your devices.
Make sure to fill it properly, as this decides the tests you get in the future.
Once you have done that, you will be required to pass a competency assessment. It is a very simple exam to determine if you understand the basics of functional testing.
You can easily clear it in the first attempt, but you get 2 additional ones in case you don't.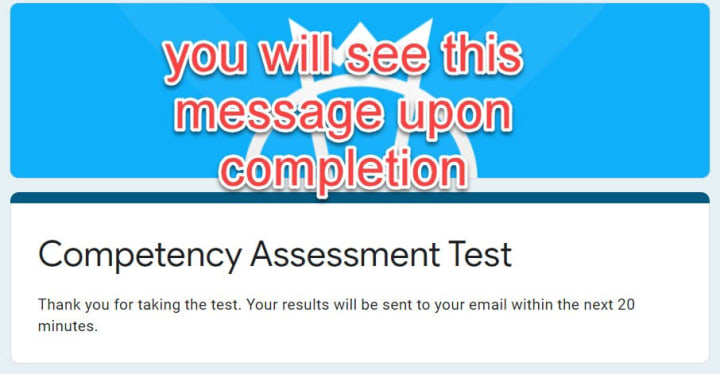 Once you clear the Competency Assessment Test, you will be shown your Testlio dashboard.
Now you will be required to fill in your availability details (when you are available for testing), create a public profile, and give your payment information.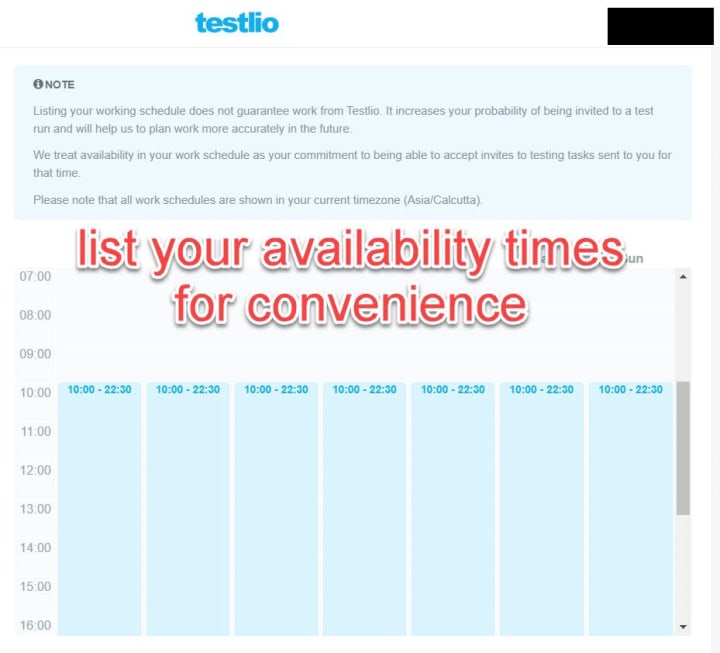 Now there is one final step before you can start working. It is the Functionality Testing Assessment. It is a 2 part test that you need to clear before you will be able to take exams.
It is a little more complicated than the assessment you gave earlier and takes about 30 minutes to clear. But you get multiple tries to clear it.
Once you clear this, you can begin receiving invitations for test cycles.
The best part about Testlio is how easily you begin to receive test invitations as soon as you are signed up and clear all the assessments. I simply did not have this kind of success with uTest or other similar sites.
How much can I earn and how do they pay?
Your earnings on Testlio, like every other crowd testing website, depends on the devices you have added and your location.
Your testing devices and location are the prime factor for getting testing jobs on any platform. But I found that Testlio works globally.
But people from Testlio report earning 10–20$ per hour by working there, and you can easily make around 100$ a month if you get enough opportunities.
They pay every week, via Paypal and Payoneer. Even though there are lots of positive reviews for Testlio, there aren't any payment proofs floating around the Internet.
This is why I have posted some payment proofs in this post. There are much more payment proofs for Testlio coming in the future, so check out our Payment Proofs section to stay updated.
What makes Testlio unique? How is it different from other testing sites?
Testlio is one of the most sensible and easy-to-use functional testing sites I came across.
Even though you are still dealing with all the complicated stuff like detecting bugs, creating bug reports, device logs, etc. The way these tasks are streamlined with Testlio is much simpler.
The testing experience with Testlio is much simpler when compared to other big players like and .
I discuss these observations in detail in my Comparison article between Testlio and uTest.
---
Hello, people of Vocal. I quit my full-time desk job in search for an adventure. I wanted to work whenever, however and whereever I felt like.
Now, I write about online earning websites and tips.
My ultimate goal is to have a digital nomad lifestyle, but right now my goal is to get to 100 subscribers on Vocal. Follow my journey on https://digitalbazaari.com
About the Creator
I quit my full-time job for an adventure. To live a digital nomad lifestyle by working and earning money online. Follow my journey at digitalbazaari.com
Reader insights
Be the first to share your insights about this piece.
Add your insights