Technology Development: Technology Assessment
A report presentation for Master of Science in Engineering (MSE-600) - Technology Development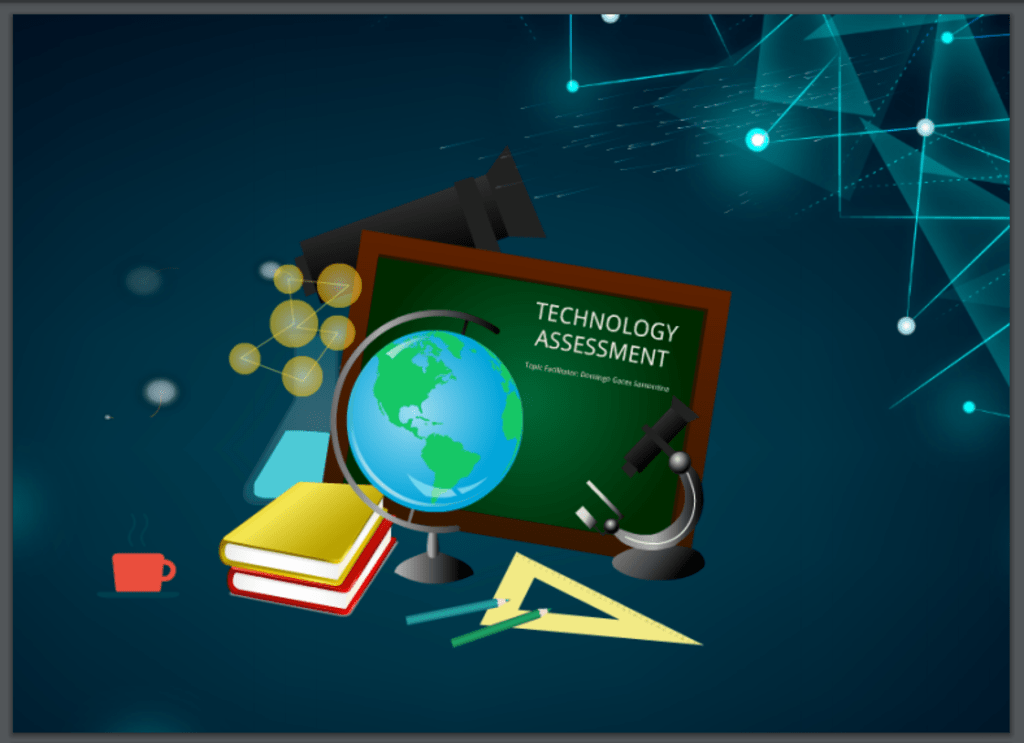 Technology is the branch of knowledge that deals with the criterion and use of technical approach and their interrelation with life, society, and the environment.
Technology is a term with origins in the Greek "technologia".
* "techne" - craft and
* "logia" – saying
Technology is generally defined as "science or knowledge applied to a definite purpose."
Technology is a broad idea that deals with the use and know-how of equipment and crafts and how its use affects the capability to govern and adapt to the social and physical environment.
Intended Learning Outcome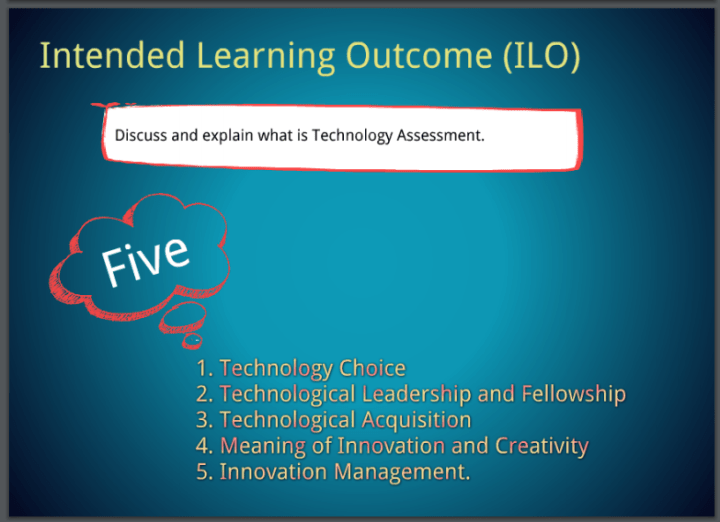 Discuss and explain what is Technology Assessment in the context of these 5 sub-topics:
Technology Choice
Technological Leadership and Fellowship
Technological Acquisition
Meaning of Innovation and Creativity
Innovation and Management
Technology Assessment
From the word assessment (Appraisal, Judgment, Evaluate, or Measure ). Technology assessment has been defined as a form of policy research that examines short- and long-term consequences (for example, societal, economic, ethical, legal) of the application of technology. The aim of technology evaluation was said to be:
To provide policymakers with information on policy alternatives.
The term "technology assessment" came into use in the 1960s, especially in the United States, focusing on such issues as the implications of supersonic transport, pollution of the environment, and ethics of genetic screening.
Evaluating technologies as they are created.

To make wise investments, understand the true costs, improve existing technologies, and develop ways of employing technologies .
Technology Assessment - is a scientific, interactive, and communicative method that targets to make contributions to the formation of public and political opinion on societal factors of science and technology.
Technology Assessment is the study and evaluation of new technologies .
Technology Assessment: Two examples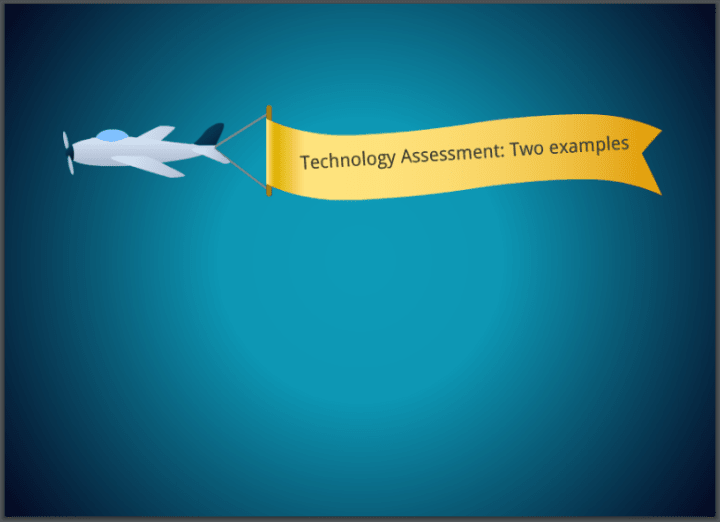 Evaluation Research
The goal of evaluation research is to measure the effectiveness of particular technologies on particular desired outcomes and rule out other causes as the source of the outcome. The technique is to measure baseline values, based on critical success factors, and measure over time .
Benchmarking
The goal of benchmarking is to compare your product or system with the best in the marketplace and to determine what you must do to have the equivalent of the best . The technique is to determine desired outcomes, find best in class technology and characterize it, compare, and move the quality horizon.
Forms of Technology Assessment
1. Participative Technology Assessment
which emphasizes the social nature of technology, that experts can not assess social reaction, and the need to involve the community in decision making.
2. Interactive Technology Assessment
which seeks to influence the innovation process through early interactions between suppliers, users, and parties.
3. Constructive Technology Assessment
which argues that social issues need to be addressed by the co-creation process where social issues influence the design of the technology at a very early stage.
4. Real-time Technology Assessment
which seeks to integrate natural science and engineering investigations with social science and policy research from the outset.
Activity-At-A-Glance (1st)
#TechnologyChoice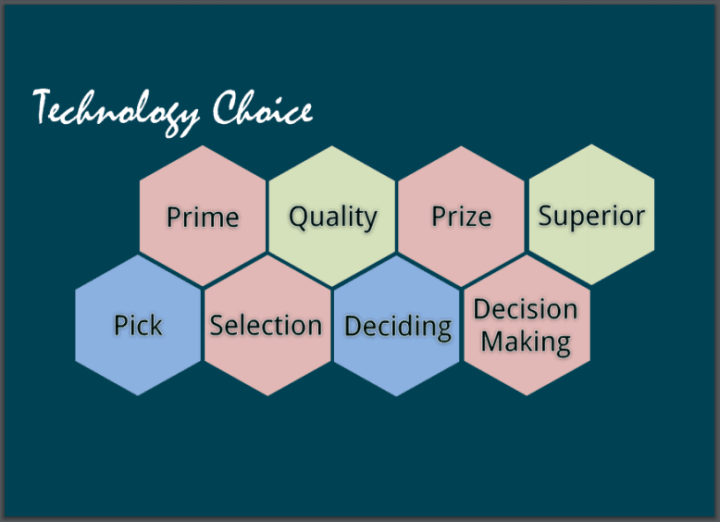 What to Do?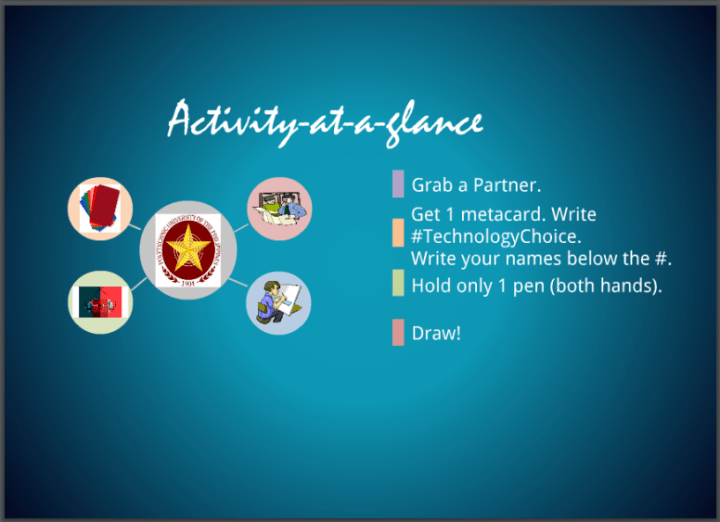 Note: I use the word "Metacard" as a piece of a paper (scratch is okay) where the answer is written.
While doing this activity. I am playing the song "Bahay Kubo" with my Tambourine (you can create your strategy while students are doing their activity-at-a-glance). After the activity, I ask the students to share something about their drawing and share to the whole class.
I choose Bahay Kubo as background music for the activity. Its simply because I am an advocate of Culture-Based Education. Like Bahay Kubo, there's a lot of technology now, we must just choose what we really want and what is appropriate.
Appropriate Technology
The technology appropriate in one environment won't be appropriate in a specific environment due to several reasons. The brand new or highly sophisticated technology might not be appropriate in numerous environments.
Technological Leadership and Fellowship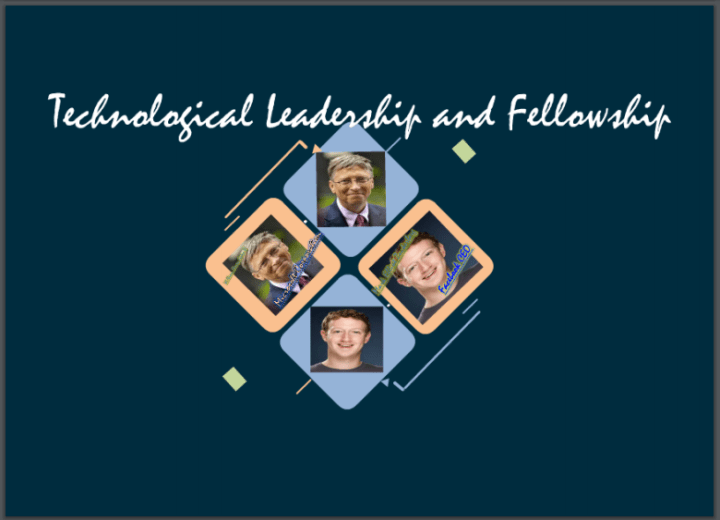 Who Is a Technology Leader?
1. Technology developers
Those who specify and build the systems .
2. Technology commercializers
Those who figure out how to make a profit .
3. Technology stewards
Those who get the systems built and employed .
A technological leader fosters technological innovation and understands the technology life cycle. Such a leader initiates and steers commercialization of technological advances, links business, and technology strategies to manage technology R&D and understand technological revolutions.
Difference between Technology Leadership and Fellowship?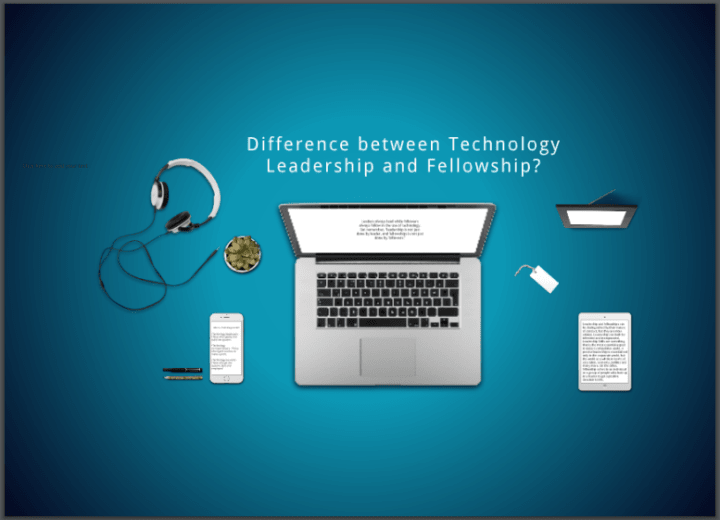 Leaders usually lead, whilst followers usually follow in the use of technology. But remember, "leadership is not just done by using a leader, and fellowships are not just executed by means of followers."
The relation between leadership and fellowship is straight. A leader leads whereas, a follower follows. Both are complementary to each other. A leader cannot lead if there are no followers likewise, a follower cannot follow if there is no leader.
Leadership and fellowships can be distinguished by the nature of the conduct, but they are inter-related. Leadership can both be inherited and incorporated. Leadership Skills are something that is the most essential aspect in today's competitive world. Precise leadership is essential not only in the corporate world but in the world as a whole in terms of education, economy, politics, and many more. On the other hand, fellowship refers to an individual or a group of people who look up to a leader to get a positive direction to life.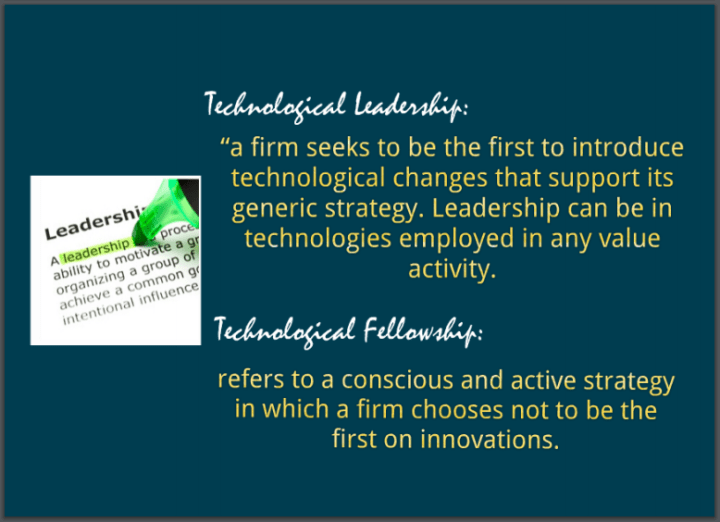 The term leadership refers to the act of leading. We often refer to an individual or a group of people who influences people through motivation and ideas for the betterment.
Technological Fellowship refers to a conscious (meaning cognizant, mindful) and active strategy in which a firm chooses not to be the first on innovations.
A follower not only follows the footsteps of his leader but also supports and encourages him for doing better.

Technology Knowledge + Leadership Skills = Success

Technology Knowledge + Fellowship Skills = Success.
Activity-At-A-Glance (2nd/last)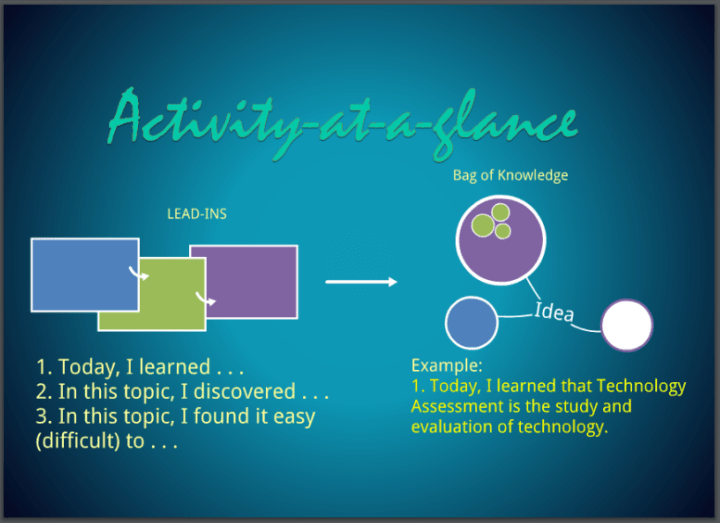 What to Do?
This is the combination of Bag of Knowledge and Lead-ins statement. On the screen, there are three (3) lead-ins statement.
Inside the paper bag are words (like Technology, Technology Assessment, Technology Choice, Leadership, Fellowship, etc.)
Note: You can choose the word you want to use on this activity-at-a-glance.
Get the word inside the paper bag then, choose the lead-in statement among the three (3) then complete the sentence.
Example:
I pick the word Technology, then I chose lead-in statement number 1 "Today, I learned..."
My sentence will be:
Today, I learned that technology is generally defined as "science or knowledge applied to a definite purpose."
Note: This is a free reflection. You can fully express yourself.
Select students to deliver their reflections. If it's already time, advised the students to submit all their reflections for your checking.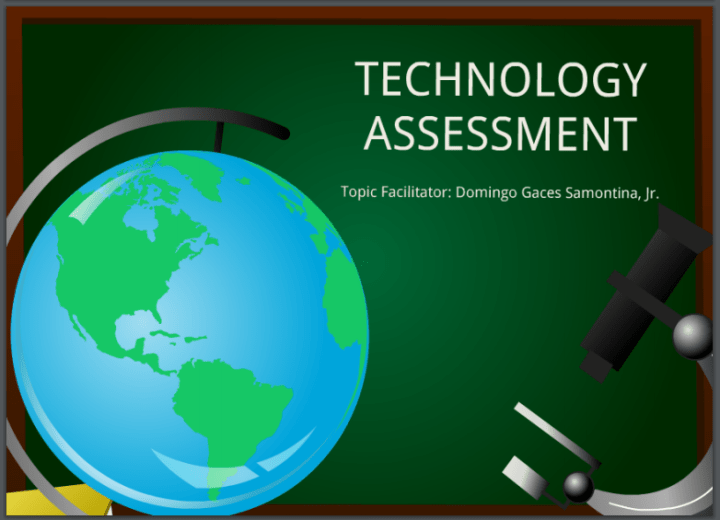 If you want to have a copy of my report presentation. Please check the below link:
Note: I used the Focusky software for my report presentation. You can download it anyway. It is available via google.com.