Technologies: DALL-E artificial intelligence model
Many of us have heard the name DALL-E floating around, but you might not be sure what it is.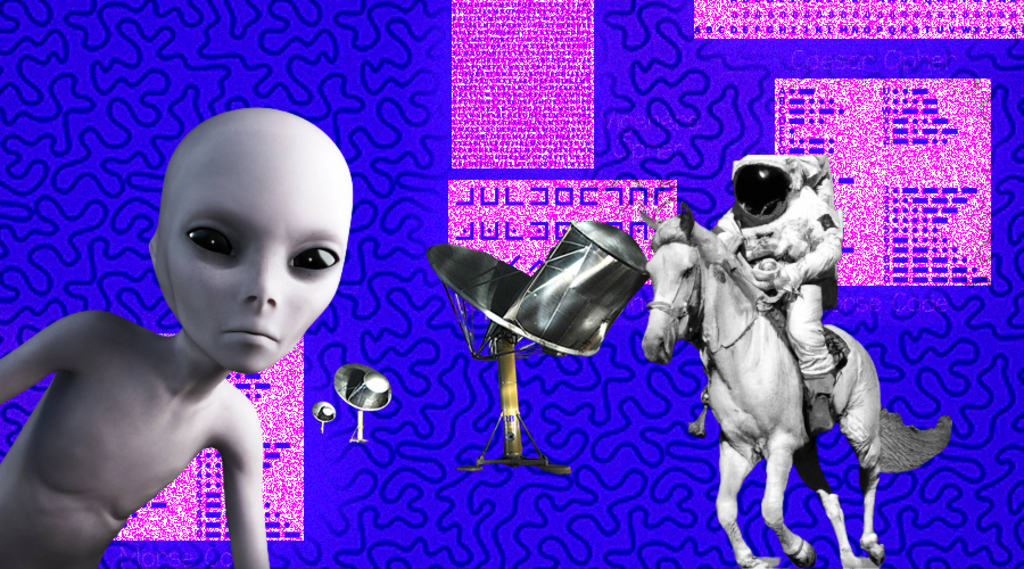 In short, it is a generative AI model that can create images that have never existed before, whatever What you have to do is tell it what you want to create.
When the follow-up version, called DALL-E 2, was released, it really caught on. The images it could produce were of high quality, and so well created, that you could hardly see them You can know the machine I made.
Here's what you need to know about DALL-E and how it works.
What is DALL-E ?
DALL-E is a generative artificial intelligence model developed by Open AI that can generate images and art from a text prompt. In other words, you can type in a sentence that describes exactly what you want to see and DALL generate that image to you within seconds.
DALL-E was first released in January 2021 and since then it has been greatly upgraded in its version The second named DALL -E 2. It was one of the few different AI art generators that became very popular for its ability Create beautiful photos and art from scratch.
Since you only need to type a few descriptive words to create an image, it has attracted many non-users Artists who find the tool incredibly fun and easy to use.
The images DALL-E produces are so convincing that they are easily mistaken for man-made art. Besides being able to photograph objects and landscapes from the world around us, they can provide these images In a specific style, such as digital art, watercolor, or impressionism.
How does DALL-E work ?
There are quite a few different technologies behind DALL -E . But without diving into the complicated math, DALL - E has been trained on millions of images from all over the internet .
The images used for training come from datasets that contain a huge number of images containing Text comment. As you might imagine, with enough data, the AI ​​model can learn to recognize what the object is and what it might look like in the photo.
The data set used to train DALL-E has not been disclosed , however, so you can still find out what If your photos have trained artificial intelligence model and unsubscribe.
What can you do with DALL-E ?
People use DALL-E for all kinds of things. You can try your hand at being an AI artist, or use it to remix artwork popular, or take an original artwork and expand it using DALL-E's editing functions.
Outpainting is a feature in DALL - E that allows you to create larger works by letting you attach paintings Newly created images with existing artwork. Learn how to use external drawing in Dall -E 2 to see how far you can expand your created images Created by artificial intelligence.
Create AI-generated images with DALL-E
It is an easily accessible artificial intelligence tool that you can use to make art or create images None of them existed before. It takes advantage of amazing advances in machine learning, including GPT -3 and diffusion models. DALL -E's knowledge of the human world, including art history, comes from potentially millions of images be collected from the internet.
Technologies: artificial intelligence in horse racing
Advancements in cognition technology have led to a new virtual reality viewing experience that could change the dynamics of betting on horses.
But instead of serving as a VR livestream, it will give AI and machine learning a cocktail on the backend To broadcast to viewers real-time information about the horses as they see them walk through the paddock track. Data such as race stats, betting odds, jockey information and career highlights will appear in the viewer screen, in the When images such as interviews, social media feeds, and live prospects are displayed in the background.
The horse detection feature was developed by digital media company Greenfish Labs for the Breeders' Cup organization. According to the companies, the feature is a first of its kind in the sport and has the potential to impact the game Big on horse racing fans.
The horse racing industry has made slow progress in the digital age, but VR experiences like this one aim to Updated sports for younger, tech-savvy fans. Admittedly, it's hard to know the size of the fan base when it comes to VR and horse racing. But as McDonald pointed out, viewers don't need a VR headset to watch the 360-degree video .
Compelling VR experiences, ones that can help carry average to widespread use, are rare in the consumer market. Although workplace training and other education-based applications have gained momentum in Enterprise, VR headsets are still a sly on the consumer side due to their long list of problems and restrictions.
What is horse racing betting software?
Horse racing software uses artificial intelligence and helps you simulate strategies and bets. It uses advanced algorithms to evaluate various elements of horse racing, such as courses, riders, horses, and weather. You can use this software to predict different horse racing events, such as chasing, harness, stamina, and flat races.
How does horse racing betting software work?
Horse racing software works on similar principles to other sports predictions. However, it evaluates results using different criteria and items, but the primary goal remains intact to help bettors to make the right choice.
Technologies: artificial intelligence and people of determination
Students of determination face educational barriers that many other students do not, and they can have needs Both visible and invisible. Artificial intelligence ( AI ) is being explored to improve and create tools for accessible learning environments. Here are three ways AI can help these students.
# 1. Test accessibility
Advanced speech synthesis techniques, which are based on machine learning models, are among the most promising applications of intelligence Artificial speech for students who rely on assistive technologies.2 The quality of artificial speech is becoming more natural and rapidly improving. For example, the Educational Testing Service ( ETS ) used technologies from Amazon to replace some of the recorded human voice In compound speech for some supplementary test content. ETS has improved the user experience for students with disabilities by reducing the time needed to produce and provision alternative formatting materials The TTS voice is more natural and clear to these students.
# 2. Content descriptions
The time taken is important when producing things like text descriptions or a complex set of test questions for blind students Legally or visually impaired. Artificial intelligence techniques can be used to automatically describe images. AI-based systems can also be used to do a "first pass" description of content. Subject matter experts can then improve the content or, depending on the quality of the description, determine whether it is Content should be written from scratch.
# 3. Web page interactions
Also using AI-based tools to assist interactions between people who are unable to see the content . It provides tools like Apple Siri , Amazon Echo , and AlexaWays to interact with content through spoken dialogue form. But there are many ways to extend AI features. For example, AI can "see" students who find the contents of a page The web has to be very visually stimulating. Students can ask the virtual assistant to read aloud titles on a page, which allows them Learn how to structure a page, know where to go on a page, or skip content that isn't relevant. Building this kind could lead to accessibility to the system that everyone uses - that comes as simple On board with every smart device -To reduce the cost associated with having to purchase separate accessibility tools or apps.
AI design and development is often driven by the needs and behaviors of the 'average user'. From a user experience design perspective, people with disabilities often fall outside the usual experience. For example, automatic speech recognition ( ASR ) systems are usually optimized around speech patterns Common, not about the speech patterns of people with speech impairments. As a result, students who rely on ASR disadvantaged in educational settings And the process where ASR for them.
On the other hand, artificial intelligence also holds great promise for people with disabilities. In the future, ASR error-free closed captioning instead of rounding. AI may also allow people with disabilities to take full control of their environments — not just the home But also in the classroom and workplace.
Large-scale automation may not yet be practical, but progress is being made. Some organizations are already using AI to assess compliance with accessibility guidelines. As this use becomes more widespread, conformity assessment will become more scalable. As this use continues, we will find many other ways in which AI can be used To improve accessibility and ensure that students with disabilities have access to rich learning opportunities. Source - In Akhbar alkhaleej , Dr. Jassem Hajji
Reader insights
Be the first to share your insights about this piece.
Add your insights