Tech Accessories That Every Nomad Needs To Have
Experts say that these must-have tech accessories for digital nomads can connect you to work seamlessly — even in the remotest parts of India.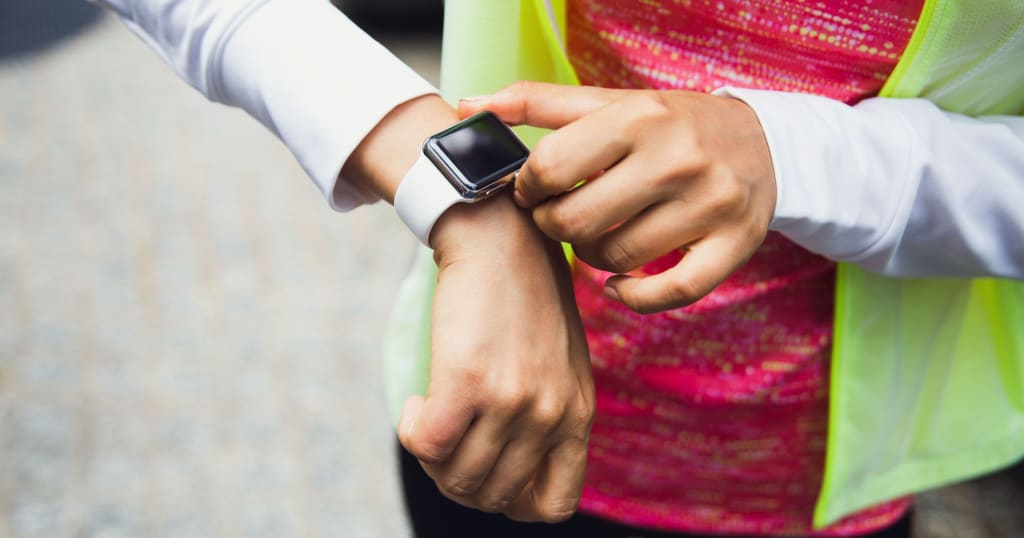 Digital nomads are people who travel the world, working remotely from computers. They may be Facebook marketers, digital entrepreneurs, or just computer programmers who want to travel the world. It's a glamorous lifestyle, filled with talented people. But, to be a successful digital nomad, you need more than talent.
There are certain tech accessories that every digital nomad needs to have in order to succeed and transition seamlessly from place to place without hiccups. If you want to join the ranks of nomads out there, you need to invest in these awesome tech accessories for travelers.
According to those who actually do travel the world, the following are must-have tech accessories for digital nomads.
A common mistake many newbie travelers make is believing that their tech will work everywhere in the world without something to help it adapt to the local infrastructure. It's okay — we've all been there.
However, there's a lot of different electrical plug setups in the world, and if you are a nomad, you need to make sure your tech is compatible. Lugging around a huge array of different electronic plugs will only bulk up your bags, so that means you'll need a solution.
To make the most of your luggage space, pack one of these babies into your bag. This will allow you to convert any pluggable item you have into a friendly piece of technology for the country you're in. As a result, it's one of the must-have tech accessories for digital nomads looking to go abroad.
Keeping all your electrical devices charged can be downright brutal when it comes to traveling abroad. After all, there's no saying that you'll have enough plugs in your hotel room for your laptop, smartphone, keyboard, and iPad. This easy-to-convert charging station takes away that issue entirely by giving you five different docks to use.
As long as you have USB connectors, you can charge up to five devices in this single port. Better still, it's easy to carry along in a laptop bag, and even easier to use. Needless to say, this is a huge favorite among digital nomads who have a lot of tech accessories.
If you are a digital nomad who wants to foray into the more rugged, untamed parts of the world, you need a solar charger to help keep your phones, GoPro, camera, and GPS charged. Plugs just won't happen in the middle of Tibet most of the time, and you will need to keep your stuff powered.
You need technology accessories that are reliable and capable of working in rough terrain. This means that this shockproof, waterproof, and dustproof solar charger will top charts for must-have tech accessories for digital nomads that want to journey into wilder regions of the Earth.
Nomads travel all over the world, and if you're a digital nomad who has a lot of different files for your business, then you already know how bad it can be to rely on cloud storage. You need to carry your files with you, and at times, your computer may not have enough space to keep all them inside the C: drive.
To combat this issue, one of the top must-have tech accessories for digital nomads is an external hard drive. A hard drive like the WD My Passport external drive gives you the ability to keep it in backpacks with ease, retrieve files via USB, and just get your work done wherever you go.
In the digital nomad community, nothing quite has as good a reputation as HooToo's wireless travel routers. These small, travel-friendly gadgets allow you to convert a wired connection to a wireless one, give you endless streaming options, and also work as a bridge to existing wireless networks.
While it's not a hotspot, it's darned close to it, portable, and incredibly easy to use. As a result of its usefulness, the HooToo Wireless gets a spot on many nomad pack list files, and also is regularly cited as one of the must-have tech accessories for digital nomads.
These beautiful over-ear headphones are wireless, which means less bulk. They also come with a built-in mic, which means they can double as a phone during VOIP calls. And, they are amazingly stylish, so you can travel the world and expect compliments.
Additionally, they also work as wired headsets, and they are even made to be portable. They are foldable, come with a carrying case, and still manage to look sleek as ever. Headphones are definitely must-have tech accessories for digital nomads, so you might as well invest in the cream of the crop.
Many travelers just can't handle life without a couple of hours of entertainment. The Amazon Fire TV Stick makes it possible to plug into hours upon hours of your favorite TV shows, movies, games, and more just by plugging the stick into a compatible TV.
This duo also comes with a remote. So, if you're feeling homesick and are tired of working, choosing to carry this will give you the hours of US-friendly entertainment you miss.
Backpacks are a must if you're traveling abroad. This folding, space-friendly backpack also happens to be one of the best must-have tech accessories for digital nomads, because it's actually a tech accessory in and of itself.
The solar panel on the back of the bag allows you to charge all your other techy travel accessories while you walk. Better still, it's a super light 15 ounces, making it one of the best lightweight traveler pack picks out there.
As we said before, working 24/7 isn't fun. The Nintendo Switch is a great product to bring on planes and just while away the hours while you wait to land. This cool gaming gadget allows you to take your at-home gaming anywhere in the world by converting the system into a handheld device.
For gamers who can't handle being game-less for too long, it's easy to see why this is one of the best must-have tech accessories for digital nomads with a gamery streak.
Apple sure does make a good product, and their Smartwatch is probably one of the most awesome travel accessories out there. A long battery life, streaming music, cool apps, a watch aspect, GPS, and a heart monitor are only a couple of the perks that this gear can offer.
This Siri-integrated watch is an amazing tech accessory for travelers of any sort, even if you're not a digital nomad in the middle of Bombay. With its sleek style and awesome uses, we're calling this one of the must-have tech accessories for digital nomads...even if you're just a commuter.
About the Creator
Beer Connoisseur, classically trained pianist, traveled to over 50 countries in my 20s alone, and lover of the arts.
Reader insights
Be the first to share your insights about this piece.
Add your insights