Tableau Dashboard Design and Development—Best Practices to Follow
Unleash the true potential of this BI tool, to the optimum.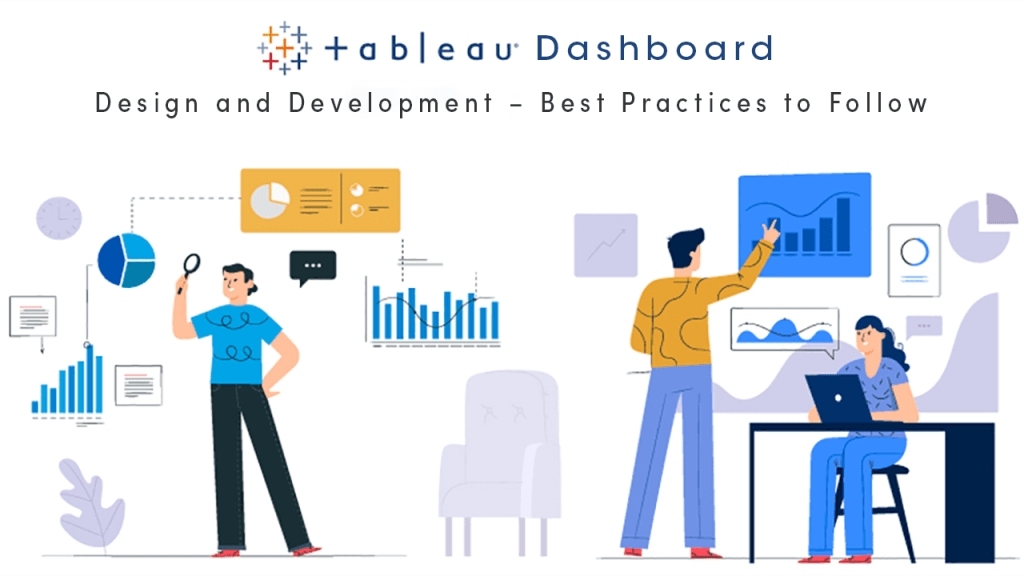 Seven years a Leader: 2019 Gartner Magic Quadrant is here!
Curious to know who is it? None other than the magical technology ruling the BI arena for years together. For the seventh consecutive year, Tableau has been recognized as a Leader in the Gartner Magic Quadrant for Analytics and Business Intelligence Platforms.
According to the Tableau taskforce, what does it take to be a leader for such a long period?
Above all else, help and celebrate customers
Deliver useful innovation—fast
Lower barriers to entry to raise the bar
Provide the most value so everyone succeeds at scale
Give back to your community, as they give to one another
This is the ideology with which the world's BI leader operates. No wonder, it is considered as the world's leading business intelligence platform. Tableau offered and still continues to daze users of the varied data visualizations one can get out of their structured and unstructured data.
Tableau BI—An Overview
Founded in the year 2003, by Christian Chabot, Chris Stolte & Pat Hanrahan, Tableau has showcased its sovereignty amongst BI tools and technologies as one of the most popular, accessible and simplistic ones. Tableau services have given data a new meaning. It has opened the world of visually attractive reports and data visualization dashboards to the user community resulting in a far more accurate and quicker business intelligence model. In the world of Business Intelligence, Tableau connects with a variety of databases which includes live data also and then converts raw data into meaningful business information. This elevates the level of the entire business working with the most modern visualization tool.
On June 10,2019 Tableau was acquired by Salesforce in an all stock deal worth over $15 billion.
Tableau BI—Product Stack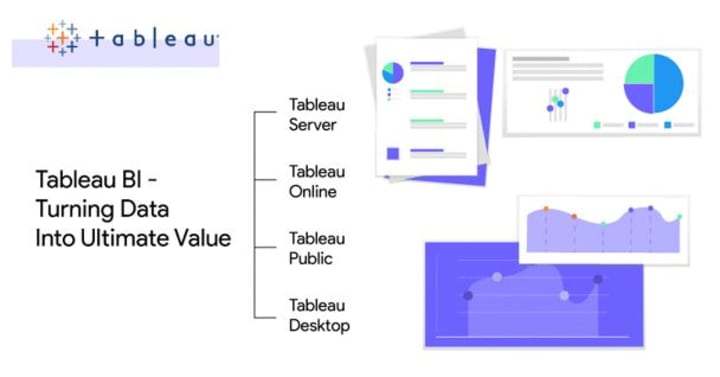 How is Tableau BI capable of enhancing the face of business?
Skilled Visualization, Reporting and Dashboard Generation
Faster Data Retrieval
Enhanced Decision Making
Range of Products, Anyone Can Use
Ease of Use with Advanced Acceptance
Cutting-edge Versatility with Reduced Costs and Time
Team Association with Tableau Community Reflecting Innovation and Culture
Why Is It Important to Follow Best Practices While Designing Tableau Dashboard and Reports?
A well-made dashboard is an influential promotion point for data-driven discussions. Equipped with the similar assortment of information, your business makes quicker decisions depending on a unified source of truth.
It needs thoughtful planning, informed design and refining of dashboard to offer a lucrative user experience. The "best" dashboard is the one that harvests actionable insights and gets accepted by your end users. But what are the best practices to safeguard your dashboards meet these principles?
Dashboards offer detailed views of key metrics which are pertinent for business users to carry out their tasks efficiently. In short, they are interactive form of reports which provides users with a combined view of different metrics to make quicker, data-driven and more impactful results.
Hence, it is highly significant for Tableau dashboards and reports design to be self-sufficient when it is supposed to answer the pertinent question—'What information will my data offer me?'
Best Practices for Tableau Development and Dashboard Designing
Tableau, being such a powerful, elaborate and successful BI, it is difficult to simply write down best practices in a single category. There are different categories that need attention and best practices in each of them is sure to yield desired results. Let us have a look at category wise steps to be taken, for best of results:
Conceptualization
Understand clearly the basic objective behind creating the dashboards and reports
Are you attempting to automate the entire reporting process or offer enhanced visualization for certain procedures?
Have your dashboard designs focused in the appropriate direction
Target Audience
Have a clear-cut idea of who your target audience is, while designing the dashboards and reports
The format and content of the same may vary depending upon who is going to receive it, based on hierarchy and departments
It is important to understand who is going to see the report, when, how and why—these parameters help build a dashboard that the user really wants
Key Performance Indicators (KPI)
Identification and finalization of KPIs is a must, prior to designing the dashboards and reports
It is best to understand the working and requirement of individual departments before creating the KPIs for each
Data Source Identification
Amongst the plethora of data available, it is crucial to identify which data sets are accurate, valid and important for further development
Focus on the correct set of data is sure to win big on time and cost effectiveness
Keep the analysis techniques for data simple and straightforward
Extract only the data that is needed and useful
Designing of Dashboards
Don't go by the 'one size fits all' concept. Dashboards could vary based on various factors.
Keep the design simple, attractive and aligned to the organization's standardized color and design patterns
Follow normal colors, patterns, layouts, frameworks to ensure compliance to business standards
Use the least primary color palettes. Understand the color types in Tableau – Gradient, divergent, categorical colors
Don't make it too loud, revealing, complex or difficult for end users
Have an upper limit to the number of worksheets in a single dashboard
Don't keep any undesirable worksheets and remove any unwanted clutter
Design cascading dashboards to increase performance and speed
Size the dashboards to fit the worst possible space also
Security Aspects
Ensure secure components at all levels of dashboards
Choosing Type of Visualization
Amongst the many, choose the right type of visualization depending upon the end user seeing the report
Based on the user hierarchy, data points, content of the dashboard and available space, decide the design and appropriate type of report
Use the chart type that suits best to your business goals. It could be bar charts, stacked bars, line charts, scatter plots, maps etc.
Descriptions in Reports
Add proper comments / descriptions whenever and wherever needed, to help users understand the dashboard, without human intervention
Thorough Testing
Test the dashboard / report thoroughly, with all possible combinations of data sets
This should include different kinds of data, with variations in type, size, segment and content
Regular Updates
There are chances of certain data sets that may crop up at a later stage, which may not fit the current dashboard design perfectly. In that case, there should be an immediate update possible in the format to accommodate data level changes
Navigation
Understand Tableau's three basic types of navigation – select, hover and menu and utilize them appropriately
Performance
Design the dashboard in a drill down fashion for better performance and data retrieval
Drill down to further details only if the end user needs to
Have your data stored in proper databases rather than excel sheets
Interactivity
Install certain interactive components for users to explore and thereby, go in further details
Calculations
Make use of calculated fields with caution
Make sure their formulas and mapping with fields is proper
DON'T's
Don't kick start with compound and difficult dashboards
Don't cluster the dashboard with too many components / KPIs
Don't give too less a time for deploying and testing the output, assuming it won't take much time
On a Wrapping Note
Tableau has a lot to offer, a lot to explore and a lot to benefit for enterprises – big and small. Tableau BI services and these best practices and many more are sure to help unleash the true potential of this BI tool, to the optimum. The future has a lot in store for Tableau, and as Tableau users, we look forward to what come next!