Sweatcoin: An Honest Review
Sharing my personal experience of the viral walking app.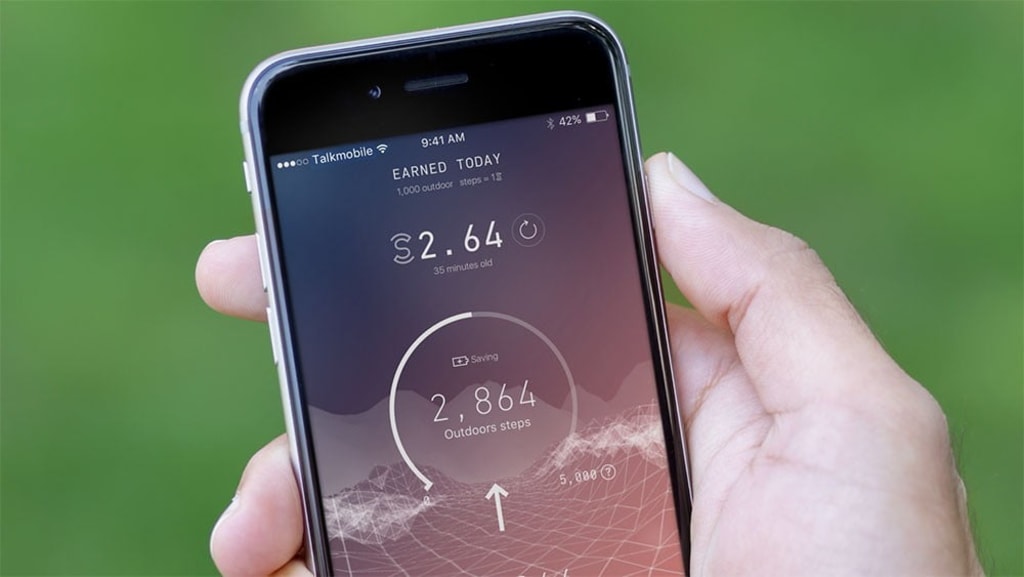 If you're an Instagram junky like me who loves being glued to the food and boob pic filled app, then you have surely come across posts about the app that pays you to walk, SWEATCOIN.
I usually never fall prey to these kind of posts, as almost always 100% of them turnout to require additional requests in order to work or are simply fake. However, I'm a severely lazy girl with zero interest in healthy activities, so trying out this app seemed like an amazing opportunity to waste time in bed. After using it for almost a month now, here's what I think.
To begin with, let me fix the company slogan by changing it to "Sweatcoin: the app that pays you in an app specific currency that you can use to save money." That's right, no real money is involved. BUT WAIT!!! That is not necessarily a bad thing .
Even though real money is not given, the app is amazing at providing real offers with high-end companies to provide offers and vouchers that you can buy at an incredibly low cost using the sweatcoins (the in-app digital currency) that you earn by simply walking throughout the day.
What happens is that the app tracks the number of steps that you take during a day like any other pedometer, excluding steps taken indoors and other walking data to prevent cheating, and based on the algorithm-calculated results, provides you a certain amount of sweatcoins! There is a limit to the amount of sweatcoins you can earn during a day, but you can choose different subscriptions based on your walking habits in order to earn more in a day with a 1-month free trial, and you continue paying the for the subscription through earning sweatcoins as well! Pretty neat, since you don't need to pay real money or give any card details.
The only way to earn money would be to collect A LOT of sweatcoins and trade them in to receive money through PayPal, which is quite an impossible number unless you are a marathon runner of some sorts.
Now returning to the topic of the rewards, the offers on the app are updated daily, and you can purchase codes with up to a 75% discount using as little as five sweatcoins! An amount that you can easily earn in one day, or simply by inviting a friend to join the app. You can also earn one sweatcoin a day by watching an ad. Though bear in mind that the discount codes can only be used within 48 hours after the purchase is made.
Overall, it's a very useful app as you don't need to do anything to record your activity other than signing up, and you will benefit from really great deals and save money. I personally verified this by purchasing a 65% discount code for SVØRN, a Swedish accessory brand, and buying a beautifully designed brass pendent as a gift. So yeah, the app does work, but not in the exact words that it advertises.
If my review was not enough to convince you, try downloading it for free and see for yourself. You have nothing to lose, and worst case scenario, you just get disappointed with the app and delete it. But I'm sure almost everybody will be able to find a positive use for this shopping friendly app.
Use the link below to download and enjoy walking!