Social Media Sites That Died by 2017
5 Sites That Were on the Top for a While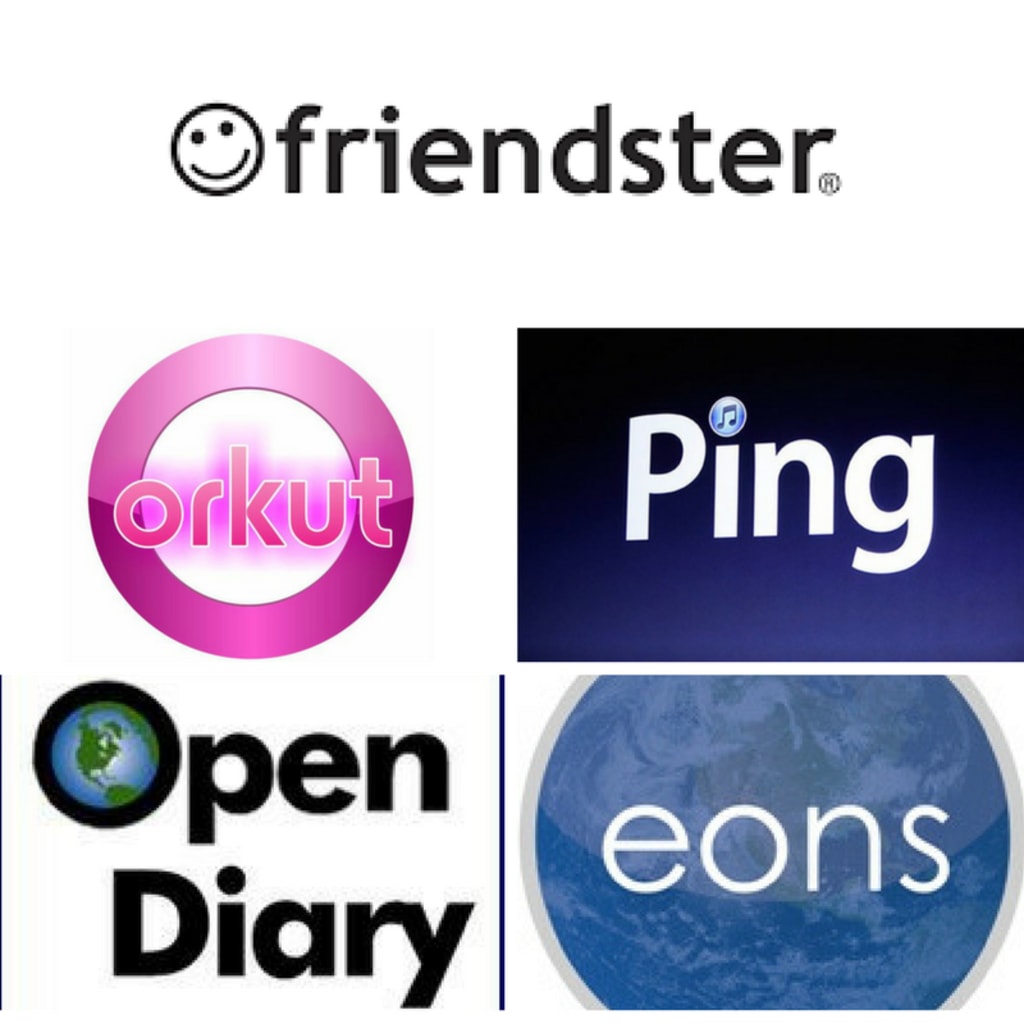 Generation Z would find it hard to believe that a phonograph device, and a gramophone were used to play music by previous generations. Today, they can use smartphones, tap an application, or give voice commands and enjoy their favorite song instantly. Today, it's tough to imagine life without Facebook or Twitter. While the older generation is slowly catching up with the latest social media apps like Snapchat and Instagram, they at least had a taste of social networking before. Let's know something more about the sites which were launched for social networking, but failed to keep up with the time.
Friendster
Started in 2002, this popular site was even rebranded as a gaming social website in 2011, but had to pull down the shutter by 2015. It was one of the first platforms that allowed people to share photographs and videos online. It also had a chat box with an option to comment. At its peak, the site had more than 150 million users as it provided information on local events, connectivity with popular brands, and sharing of pop culture news. Its shutdown has been attributed to a disastrous website redesign after which the traffic and users dropped like sand escapes through an hourglass. The reason for its failure, according to computer scientists from Swiss Federal Institute of Technology who conducted Friendster's autopsy, was the lack of an option to extend group as well the rising competition from other social networking sites like MySpace and Facebook.
Orkut
Launched in 2004 by the brilliant minds at Google, this was a popular medium for teenagers to keep in touch with old buddies, and make new friends. This was launched after the tech giant failed to buy Friendster. It became a prime site for sharing content. However, the main glitch was that users could randomly check profiles of anyone, and even share text, audio, or video content without their consent, leading to breach of privacy. As there was no option to protect one's privacy, using this site became a risk. Furthermore, Orkut, although a huge hit in countries like Brazil and India, never gained international popularity. With other Google products such as Google+ and YouTube outpacing it, Orkut was finally shut down in 2014.
Open Diary
Today's modern blogging culture was actually inspired from this online blogging and journalism website. It permitted users to add friends, and allow and restrict selective or all in the circle to read their articles. The site also contained a diary circle where topics with similar concepts were posted. It even allowed writers to follow their favorite diarist as well as comment on others' posts. It also added different themes to generate interest, but due to two major security breaches, and lack of funds, the site eventually started paid subscriptions at exorbitant rates to recover from financial losses. Naturally, writers moved over to the other free platforms (Xanga, LiveJournal) and hence, this site was closed in 2014.
Eons
Applauded for its ultimate goal, Eons was the preferred social networking platform by baby boomers above 40 years of age. It debarred individuals who were below that age. The creators failed to recognized that older people rarely care about the social media sites irrespective of how popular a platform is, and they are likely to continue using one that offer the best and easy services. As a result, this site could not hold ground even after receiving $32M funding from industry bigwigs like General Catalyst and Sequoia, and was ultimately shut down in 2012.
iTunes Ping
Reputed American multinational and techno-giant, Apple took music sharing to social media with the integration of Ping and iTunes. The popular incorporation is widely known for its closed operating system and uncommon filters that limit sharing with the iPhone users only. If scrutinized properly, on paper it was a fantastic and an out-of-the-box idea since no one had imagined a social media account linked to iTunes. It was built with a specific integration design. As it is not possible to hit the bull's eye every time, Apple's iTunes was soon surrounded by a plethora of problems like fake accounts, notorious scams, and spam avalanches. Hence, Apple finally decided to drop the curtain on its iTunes Ping service in 2012.
Social media platforms have revolutionized the way people are communicating with each other. With the social media sites being continuously upgraded these days to accommodate new features, Facebook has become the most popular social networking medium. Looking at the above examples, it is clear that people want to avail the best of services, and avoid anything that doesn't keep up with their requirements.