Six Ways by Which Artificial Intelligence Benefits Human Beings
Artificial Intelligence Benefits Human Beings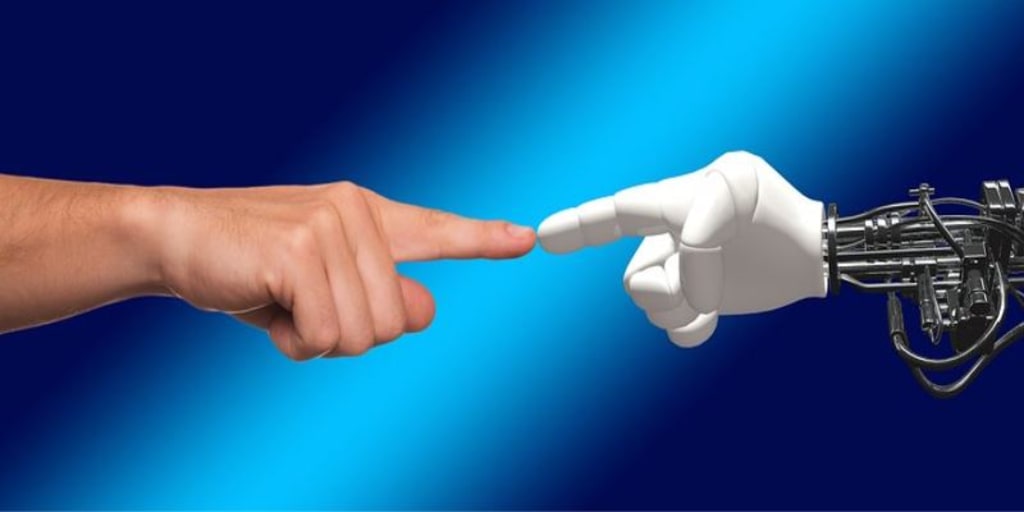 Artificial Intelligence (AI) is an interesting concept which has fascinated experts for many years. There have been massive breakthroughs in the field of machine and deep learning. All these concepts have allowed machines to analyze and process information themselves, in a sophisticated manner. All thanks goes to the AI developments which have enabled machines to perform complex functions, like facial recognition, and have made the lives of humans much easier.
Almost every day, we see news about AI. Sometimes, this news is totally in favor of AI, while at other times, we came to know how AI can destroy and replace our jobs. Although, if we make a critical comparison, then it could be said that it offers more benefits than destruction. In this post, we will discuss six different ways which prove how artificial intelligence is benefiting human beings. These ways are as follows:
1. Improves Our Lifestyle:
The rise of AI within our society enhances our lifestyle, and creates more effective and efficient businesses. Some of the everyday routine tasks, such as replying to emails and data entry, are now done by intelligent assistants. Smart electricity systems in homes also reduce energy usage, and provide better security. Improved standard of living also means that people get better healthcare facilities, which are somehow linked to better diagnoses—and all this is possible because of AI.
2. Increased Automation:
There are also economic consequences to the widespread adoption of machine learning, along with other AI technologies. AI is proficient in performing tasks which require intensive human labor. Today, AI performs laborious human tasks, and backbreaking tasks, easily without the need for human interference. This has resulted in the automation of several applications in tasks, in different industries and their sectors.
3. More Job Opportunities:
At times, we come across the headlines that AI and robots will reduce the number of jobs in the future. However, this is fiction, instead of being a fact. AI does encourage gradual evolution in the job market, which proposes new strategies and helps in implementing it positively in the market. With AI, people work in a better way. The unmatched and unique combination of human beings and machines will become a normal thing in the workforce. This way, AI opens the door to more job opportunities for people.
4. Helps In Increasing The Productivity:
Sometimes, it gets difficult for human beings to perform tedious tasks. But, machines can definitely do that, so this is where AI is a true blessing. AI allows humans to do the interpersonal and creative aspects of the work. This way, AI helps humans in enhancing their productivity, turning the difficulties into convenience.
5. Medical Applications:
One of the greatest advantages of AI is it being used in the field of medicine. There are numerous medical applications which rely on AI, and later, it turns into benefits for humans. The doctors examine the patient's health, and associate the risk factors to patients through healthcare devices with the help of artificial intelligence machines.
With this advancement, patients get to know about the side-effects of various medicines, and AI also behaves as personal digital care. The artificial surgery simulator is one remarkable innovation of the AI. Because of its proficiency, professionals prefer to use the simulator fo the treatment of various diseases.
6. Zero Scope For Errors:
Artificial Intelligence helps in reducing errors, and increases the chances of reaching accuracy with a greater degree of precision. This is applied in various studies, like, for instance, the exploration of space.
Different industries and organizations leave a significant amount of room for human error. That is because it is natural to see its presence, in manual human labor. Therefore, machines and robots provide great level of accuracy and precision, which leaves no room for zero error.
I hope now your misconception has been cleared, as you learned that AI favors humans in several different ways.
list
I am a writer and teacher for 7 years. , I also have knowledge proofreading and copy editing for kids books, creative writing and true-life.
Receive stories by michell starc in

your feed