Should you buy a refurbished or a used laptop?
Yes, of course, you should buy refurbished laptops online or a used laptop online. In an Online classified site, you will get a used laptop for sale at a very affordable price.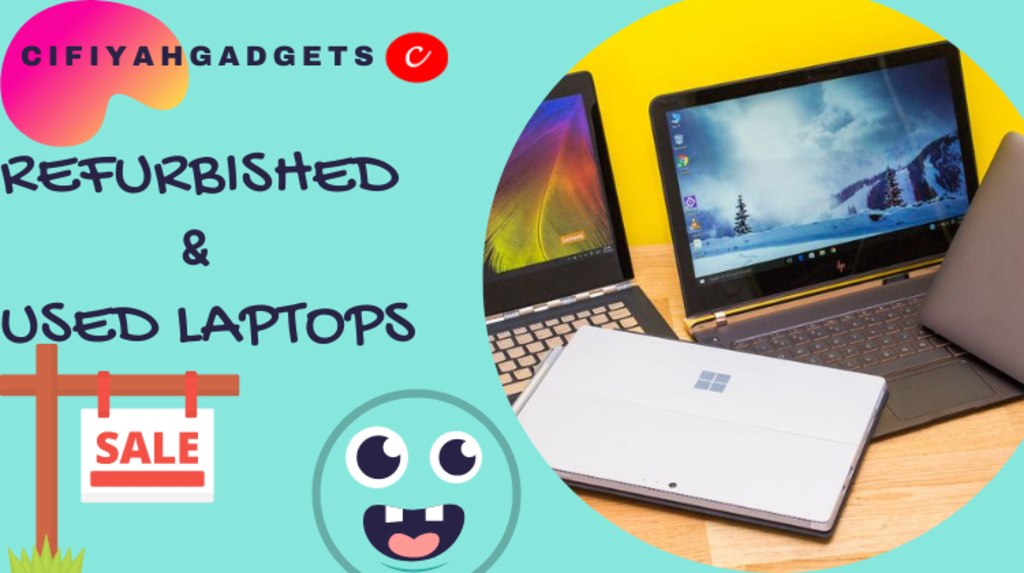 Buy used laptops without worries as nowadays buying an old laptop is secure and future proof also if you are buying it smartly and without getting scammed. As classified businesses are growing and getting bigger and people are into it. So, there are many deals that are great and there are some fake deals from which you need to be careful.
Refurbished laptops
Refurbished laptops are also second hand but are reset and made like a new one and are sold by a retailer.
• These laptops are being reset and made like new by professionals.
• Refurbished laptops are Priced high compared to used laptops as everything that needs to be repaired is done.
• These laptops are sold by company or retailer shops.
Used laptops
Used laptops are sold by a customer like you. They purchase a new one use it for some time and then sell it to buy another one.
• These laptop prices vary from high to low depending upon the seller and the condition of the laptop.
• Some deals are very affordable as the seller has no idea how much the laptop is worth.
• On a classified site, you can buy these laptops directly from the seller by the details given.
The benefits of getting refurbished or used laptops.
• The main benefit of getting second-hand laptops is the pricing will be very low with all the features in it. The price will be very low compared to the market price and the price can further decrease as you can negotiate with the seller for the price.
• The unnecessary features that come with the new laptops which you never use but you will pay for it. But in used laptops, you will get all the necessary features that you need without any add-ons.
• Yes, these laptops are old but not outdated. Mostly the laptop is 2-3 years which are capable enough to run all the latest application.
The things you need to check before buying second-hand laptops
• First have an overlook of the laptop from which you will have an idea about its condition and how old it is.
• Then use the laptop for a long time and see if there are any problems or errors like getting too much hot or any blue screen error.
• Check for proper OS and see whether it is activated or a pirated one don't go for the pirated one.
• Check the trackpad and the keyboard of the laptop.
• Get the proper bill for the laptop.
• Check the display properly for any discoloured area or any black spots.
If everything is up to the mark and no error was found, then just go for it and purchase. As it will be the best deal for a second-hand laptop.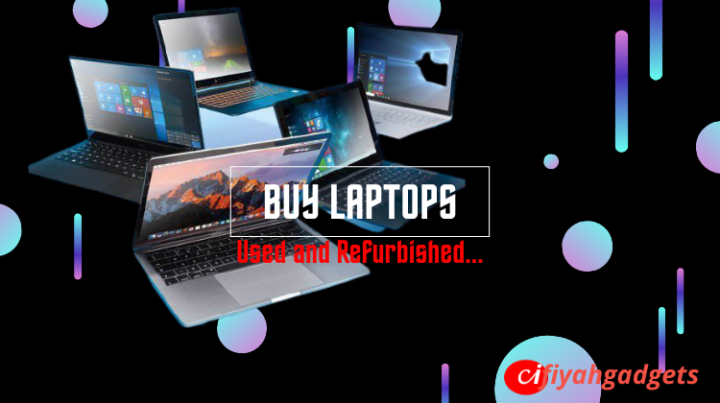 Best way to get second-hand laptops
The best way to get second-hand laptops for sale is from the classified sites. You can get all the latest gadgets at a very affordable price. You can also sell old laptop online by posting free ads for your laptop and get genuine buyers for your laptop. There are many classified sites, but you need to choose the best one. I would recommend you choose Cifiyah the best-classified site to buy used laptops and sell laptops online. Get a variety of options to choose from the list at a reasonable price. Here you will get an only genuine and verified profile that is cross-checked.
To sell in Cifiyah just post a free advertisement and get a quick response to your advertisement from genuine buyers. Post advertisement and make a great deal with the buyer.
Buy or sell according to your city, if you are in Mumbai then get the best second-hand laptops in Mumbai. Or in Bangalore then buy a second-hand laptop in Bangalore. Or in any city of India just set the region according to you and start shopping in your city and get the latest gadgets at affordable prices.