Scaling a Grocery Delivery Business
Grocery delivery business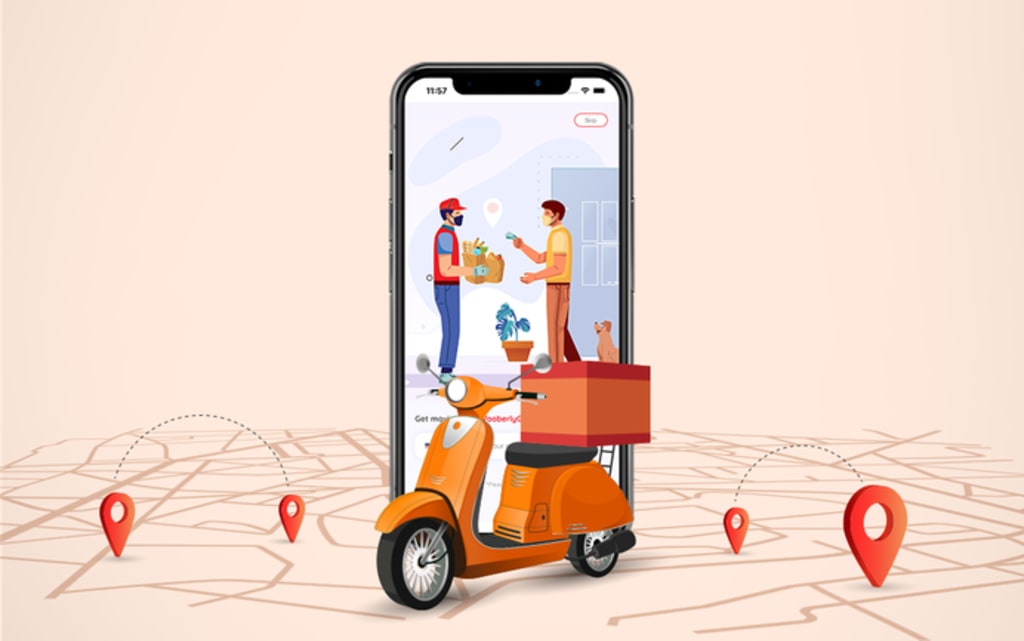 Covid-19 has played a major impact on everyone's life and taught us to be flexible and dynamic. Compared to other markets, grocery shopping is changing too. Most people are preferring online channels, and grocery stores change their old-school methods and start to provide online experiences to get better survival in the competition.
Delivering the groceries to the customer's doorstep is all matters. Let us check what it takes to scale your grocery business profitable with a powerful and feasible ordering platform.
Showcase the entire Items
In order to showcase all your product intelligently, you can move to a digital store. A unique ordering platform will help you to update your categories regularly. Due to this, your potential customers can be informed about the new stocks and updates. It is one of the best ways to engage with your customers and allows you to create a separate customer base for your stores.
Convenient Interface
Before you plan to build a grocery ordering platform, you need to consider the user interface. A more comfortable and convenient interface can attract your customers to use your platform more frequently. This improves huge traffic to your platform. A responsive interface with all the necessary features makes you special among your customers.
Why do you need a readymade grocery app to help you in building a grocery delivery business?
Since many entrepreneurs wanted an online grocery delivery app just like Instacart, software development companies took this opportunity to build a high-tech grocery delivery solution.
Readymade grocery delivery script is an on-demand grocery delivery script that can be customized based on your business needs.
These are some of the reasons why a readymade grocery delivery app will help you start an online grocery delivery business.
People prefer convenience so they started forgoing the traditional shopping concept.
The app-based market is tremendously increasing therefore, having a grocery delivery app could give you an edge with your customers.
Since the pandemic, people want to shop safely so having a grocery app like Instacart will help you reach more customers in the days to come.
Marketing strategies can be efficiently performed through social media if you have an online presence for your grocery delivery service.
Features of Grocery Delivery Business
User app features:
Contactless delivery to have a safe delivery experience.
Advanced search filters to find categories and pricing ranges.
Add-ons can be added to the items while placing an order.
Wallet option to make in-app payment.
Order notes to give items or package-related instructions to the store.
Delivery partner app features:
Payout method, where the delivery partners can add multiple bank accounts to receive earnings promptly.
Navigation helps the delivery partner to find the delivery address easily.
Online/Offline toggle helps the delivery partner to control their working hours.
Earning reports inform the delivery partner of his weekly, monthly, and total earnings.
Order management helps the delivery partner to view the current and past orders.
Store web panel features:
Store status can be useful for the grocery stores to manage their availability to take orders.
Preparation time setting can be set for any particular day and even for specific hours in a day.
Modifier groups are add-ons set for the items on the menu by the grocery store owner.
Order management helps the store to have an eye on the past and current orders (accept or reject the orders).
The payout method helps the store owners to receive their earnings safely via Stripe Connect Onboarding.
Admin web panel features:
The promo code management gives the admin the freedom to give discounts to the users on the platform.
With the auto-payout feature, the admin can automatically send the payments to the store owners and the delivery partners.
The admin can delegate roles and privileges to the sub-admins to manage the business effectively.
The admin can see the reviews given by the users to the delivery partners and vice versa.
The admin can view their earnings and the overdraft on each booking.
If you have any questions regarding our product, please don't hesitate to contact us via WhatsApp
Reader insights
Be the first to share your insights about this piece.
Add your insights