Pros and Cons of Using Drupal as Your Site's CMS
Drupal is considered an excellent choice for CMS developers, especially if you want to create a flexible and customizable website.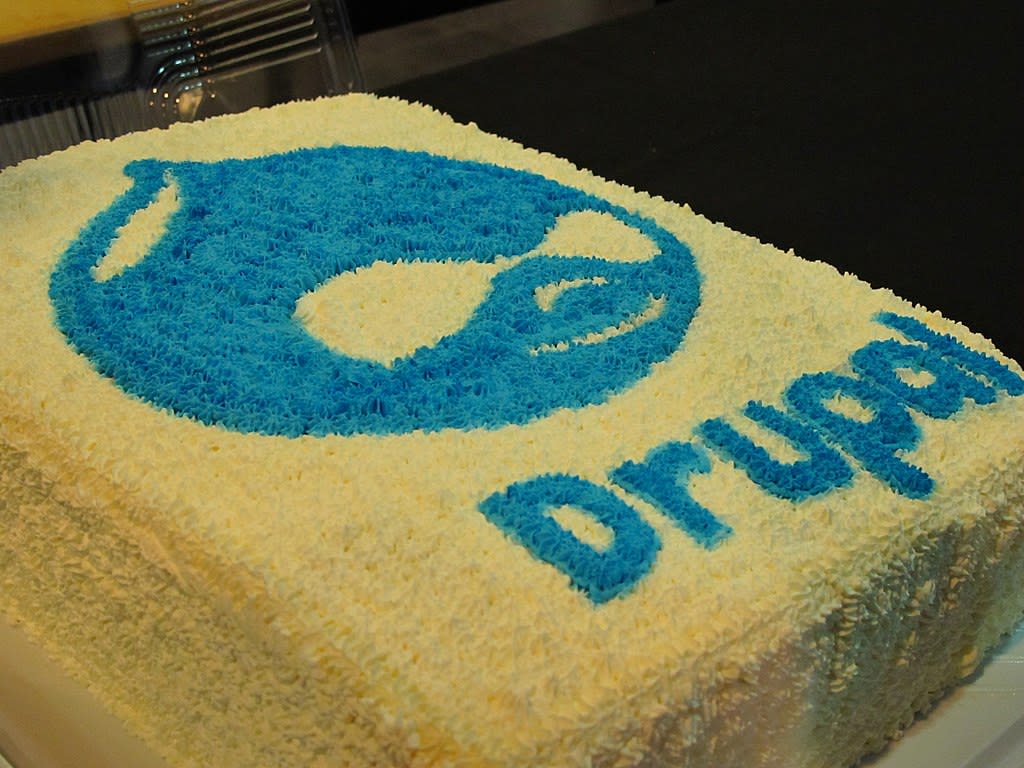 High-quality CRM is the key to success for any site. But what qualities should CRM services meet? The list should include the functionality of the system, the number of required modules, the ability to make the website more flexible and expandable, as well as the presence of a community of users and developers. All these parameters are only the tip of the iceberg, but for our discussion they are sufficient.
Drupal is considered an excellent choice for CMS developers, especially if you want to create a flexible and customizable website. In comparison with WordPress, it is evident that Drupal is not popular. For 19 years of work (since 2000), only 2 percent of all sites (40 million) have been created on Drupal.
According to the Alexa top 1M сhart, the number of active websites is 24,200. Market share is 7.85 percent.

Despite that, this CMS is used on such large sites as NASA and The Economist. There is a mass of controversy over where this system should be applied, and where it is a bad idea. We will give you a certain perspective on this decision.
In this article, we will discuss:
What is Drupal?
What are the main benefits?
What are the main disadvantages?
Pricing
Functionality and features
What is Drupal?
Drupal is a content management system (CMS) that underlies many sites. The engine of this system provides a massive variety of possibilities. Drupal allows you to create any website: from the simplest to the most complex. Besides, CMS is used as a framework for your web application.
Drupal is available free of charge, open source with a GPL license. Even a beginner can easily cope with the work on organizing content, publishing, and managing the site. Among other things, CMS has a flexible configuration and structure, a large community of developers. A wide range of modules and extensions, built-in caching system, search, etc. are available to the user.
CMS is written in PHP, and its administrative panel is developed by enthusiasts around the world. For a relational database PostgreSQL, MySQL, and others are used.
Advantages of Drupal
Reliable security system. Unlike other competitors, the community has managed to achieve a better security system.
Provides a set of useful features, such as Views and fields. Also worth noting are forums, inline requests, multi-blogs.
Free access with open source. Thanks to open access, the user can use similar products, like WordPress and Joomla. Also, the developer can customize the code as he wants.
Opportunities. With it, web developers get space for creativity. It does not matter whether it is a complicated or simple project. This highlights this CMS among the rest.
The CMS is designed for professional webmasters. This can also be called an advantage over other systems.
Productivity. High speed was achieved thanks to the integrated caching.
Modules, many modules. A developer can improve and expand his project using additional modules.
Great community. Even though the community is relatively small (speaking of WordPress and Joomla), you can still quickly get feedback and solve any problem.
These parameters enable the developer to create a structure, fill the site with content, and quickly make changes. Taking your site's content to the highest level of creative writing wouldn't be an issue as there are plenty of companies which may write your essays for you online, as well as the content of any other type and form. The community is full of guidelines and tutorials about the possibilities that Drupal gives you. Among other things, the developer can write the code for the unique needs of his project, and implement them precisely with the request.
Disadvantages of Drupal
Learning curve. For beginners in the web development field, project development, and promotion the learning curve may seem too steep. A developer can quickly master the basic features of the CRM, however, to be fluent in it, it can take up to a year of study.
Software modules and updates. Installing updates and modules may seem like a tough nut to a user who only dealt with a relatively simple CMS. These operations are performed only via FTP.
System requirements. The user should be prepared for relatively high hosting costs.
Interface. It is difficult to call such an interface intuitive so that superior construction makes the system not the easiest for the developer.
A small number of high-quality designs. In some cases, they have to be content with third-party designs.
Pricing
Speaking about creating a professional website, Drupal is inferior to WordPress in the matter of a cost-effective solution. In addition, rebuilding a Drupal website is twice more expensive than WordPress. However, there are special cases where the opportunities provided by the system are justified by the price.
Features and functionality
CMS uses modules, instead of plug-ins, to introduce additional features and functionality. At the moment, the system provides more than 40,000 different modules. In this regard, Drupal is ahead of its competitors. Using this, the developer has all the capabilities to create a website of any complexity.
If you are looking for CRM, which allows you to create an expandable and flexible content architecture, Drupal is the best solution. Pay attention to what was said earlier: the use of these capabilities implies several months of studying how CMS works.
Wrapping up
Drupal can be called a 'CMS with a lot of opportunities with a high learning curve.' The user can create a complex website with a unique content architecture, but you have to spend a lot of time trying to figure out the interface of the system. The users can change and modify their sites, but it will be more expensive than WordPress.