Online Courses for Ethical Hackers to Try
Taking courses for ethical hackers can help prepare you for securing computers and networks from malicious hackers.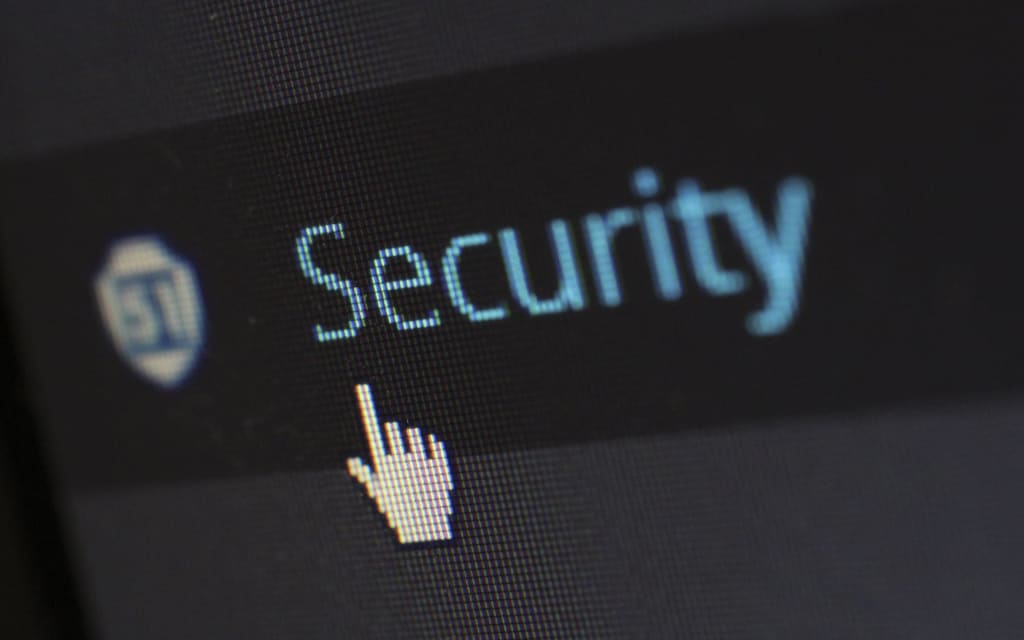 Image via Pexels
With a consistently growing number of users on the web, the potential for malicious cyberattacks and data breaches becomes even greater. While corporations and health care companies tend to be the biggest targets for hacking, even the general home computer user is a potential target.
In fact, there was a 600 percent increase in cyber attacks in 2017, indicating that there is still a huge predicament surrounding our sensitive information, files, and accounts online.
The only true workaround to such disasters is to secure one's computer and network(s), and to avoid engaging in risky behaviors online. This means not opening sketchy emails, keeping passwords safe, and avoiding downloading files or programs from untrustworthy sources.
Cybersecurity is important, but apart from the latter safety tactics, it's also a good idea to be on the lookout for any loopholes or weak spots in your network. One way to do that would be to essentially hack your own system via a process known as ethical hacking and penetration testing.
If you're new to the topic of ethical hacking and are interested in giving it a go, there are many great online courses for ethical hackers to try. Learning more about hacking ethically, or white hat hacking, can help you secure your network for a better online experience overall.
The Udemy training course Learning Ethical Hacking From Professionals by Eduardo Orenes will help prepare you to work as a prospective, first-time penetration tester.
Learn from the best cybersecurity specialists to develop an entry- to middle-level knowledge pertaining to ethical hacking within networks, Wi-Fi, systems, web applications, and social engineering. This knowledge will be provided via a book and seven and a half hours of instructional video clips.
Best of all, you can be a newbie to ethical hacking before starting this course, but students should have decent knowledge of information technologies, Internet access, and approximately 60 to 80GB of internal and external hard disk space.
For those who are brand new to ethical hacking, and may still have trouble even understanding what ethical hacking is, you can go from newbie to cybersecurity professional with this ethical hacking Udemy course from Zaid Sabih.
Ethical hacking training is provided over the span of 130 videos, articles, and downloadable resources. Consider this course a broad overview of just about everything you need to know regarding hacking ethically.
Through this course, you'll learn more about a variety of facets in the cybersecurity world, as well as ethical hacking topics and tactics such as social engineering, networking penetration testing, and different hacking tools.
Better understand how to engage in accurate and anonymous ethical hacking and penetration testing with The Complete Ethical Hacking Course: Beginner to Advanced! This course is run by white hat expert and IT professional Ermin Kreponic, and is sure to push your knowledge of ethical hacking past what you might have thought otherwise unable to attain.
This course will help teach students how to install different ethical hacking tools, spot security weaknesses and vulnerabilities, break passwords, and better protect networks from black hat hackers. The basic terminology of ethical hacking will also be covered and reviewed in detail.
With over 24 hours worth of thorough instructional videos and multiple downloadable files, you'll be closer to becoming an ethical hacker or penetration tester, getting all the answers to the questions you may have regarding these practices.
Learn how to secure your system from different security threats with various white hat hacking techniques from the Hacking School's course, Computer and Network Hacking Mystery: Practical Techniques. Just so you know though, this course is more useful for those already fairly familiar with ethical hacking.
Recognizing remote operating systems, intercepting information in networks with SSL encryption, finding vulnerable spots in web applications and websites, and securing passwords is just among some of the information available to you in this 11 hour course. Apart from those who have dreams of becoming an ethical hacker, this is also a great course for app and web developers, as well as IT security professionals.
Not every great ethical hacking training course has to be geared around the broad topic of hacking. With this ethical hacking course, the focus is on downloading and hacking with different free programs and tools available to you online.
While some of the hacking basics are covered in this course, how to engage in penetration testing via Kali Linux and how to hack with Metasploit are emphasized. While it seems complex, the maker of this course claims you don't have to have previous hacking knowledge before enrolling.
With just four and a half hours of coursework, you'll cover 71 lectures that cover topics such as exploiting databases, removing the backdoor of systems, and password cracking. All of this information is provided by Muharrem Aydin, who has over a decade of software engineering and cybersecurity experience, and has dedicated himself to teaching you an ethical hacking course to learn before someone hacks you.
For those who want an in-depth, extensive course on ethical hacking, this course from IT Security Academy might just be the source of all you want to know. This course can help prepare you for a job as a white hat hacker, as it can act as the main stepping stone toward your ethical hacking certification.
This training program will educate you on ethical hacking skills, fighting malware, encrypting data in Windows, preventing identity spoofing, and on numerous other topics from IT security trends to Wi-Fi network standards and protection.
If you're interested in this course, be prepared to sit tight, as there is over 27 hours worth of content to learn. Over 20 of those hours consist of video footage, along with several articles and over two dozen downloadable resources, so it's safe to say you'll never run out of something new to learn about ethical hacking.
If you're strongly considering taking up ethical hacking as a career path, this online ethical hacking course can help prepare you for the CEH exam as you inch closer to earning your ethical hacking certification. The reason that this is important is because if you think you found your new passion or direction in life, a CEH certification is often required by most employers of ethical hacking.
The creator of this ethical hacking Udemy course claims that this exam simulation provides the "most advanced and accurate practice tests" to ensure you pass the actual CEH exam easily the first time around.
With four different practice exams that have 150 questions each, you'll cover virtually every question you need to know in order to refresh your memory on important ethical hacking terminology, facts, and tactics. Many of the wide ranging questions on these practice exams are on the real exam, which makes this course extremely important if you want to get into the field yourself.
You do want to know how to keep your home Wi-Fi safe from hackers, don't you? Well, if you already have some knowledge on hacking, basic Linux commands, Kali Linux, Metasploit, Exploit, and Payload, this ethical hacking training course on defending against and bypassing anti-viruses and firewalls might be a great fit for you.
Specifically, you will learn how to gain and maintain access to systems, bind your Payload with an image file, change the extension of your Payload with .jpg, and more. Topics range from simple Payload creation using Metasploit to installing Py2exe on Windows.
According to previous students of this ethical hacking course, the information is solid and well organized. Many also find that even the advanced topics in this course are explained in a simple way to appeal to beginner ethical hackers.
There are a wide range of topics surrounding network security. With this ethical hacking course provided by Nathan House, who has over 24 years of cybersecurity knowledge, you'll know everything there is to know about the topic of network security.
You'll learn more about the basics of Nmap, port scanning, target selection, host discovery, port states, fingerprinting, and Zenmap. Specifically, apart from using Nmap for ethical hacking, you will also learn how to bypass firewalls and crack passwords as part of this course.
Before starting this course, it is recommended that you have an understanding of how to use networks, TCP/IP, operating systems, and the Internet. In other words, the average folk might find this course challenging to follow along with.
One of the key things to understand when it comes to ethical hacking is Man in the Middle Attacks, also known as MitM Attacks. Being that these attacks are tough to spot and tackle, learning more about them will be important for those who wish to create a career as a white hat hacker.
This specific training program ensures ethical hackers and those interested in such practices can advance their knowledge regarding MitM Attacks, the types of basic MitM Attacks, and how to gain security from these attacks. You'll also learn other things, such as how to gather network information.
Kali Linux and basic knowledge of Linux, along with basic computer skills and an external Wi-Fi adapter, are required and/or recommended for this course.
Whether you have an interest in ethical hacking for your own personal gain or wish to become a professional ethical computer hacker, taking online courses for ethical hackers can teach you all the tips and tricks you need to know for keeping your network safe from the black hat hackers in the world.
list
4.0 Brandman University graduate, small plant nursery owner, farmers' market vendor, full-time freelance writer, editor, and social media marketer. Lover of alternative medicine, health, psychology, food, travel, photography, and gardening
Receive stories by Maddy Heeszel in

your feed