Not able to Send or Receive Emails in Gmail
A troubleshooting guide to fix "Gmail unable to send or receive email" issue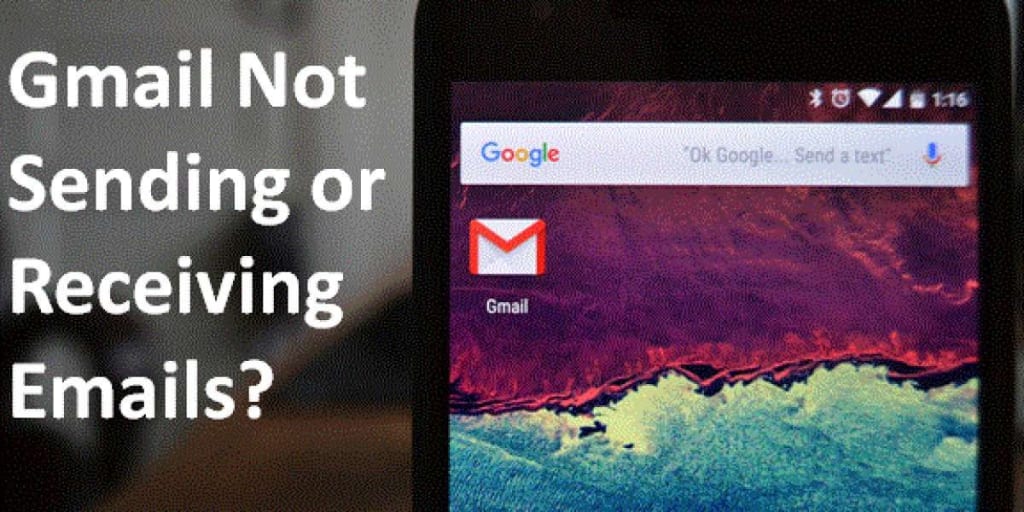 Gmail is one of the widely used webmail services available – it's free of cost, provides generous storage space for day-today work. No common user normally ever imagines that they will face issues with such a renowned email service but that's not the truth. Certain issues faces issue like users are not able to send or receive emails in Gmail. There could be many reasons due to which certain issue arises. Here, in this troubleshooting guide, you will learn various possible scenarios and how to fix them.
We have seen many Gmail users like you that are facing this query, but we were unable to get any forum explaining all possible scenarios. So, read this article carefully to resolve your problem.
Possible Fix For "Not able to send or receive emails in Gmail"
1. Check If Gmail is Down?
The most common scenario when users are unable to send or receive emails is when Gmail service is down. To check the status of the server by visiting the website https://downdetector.com. Here, you can enter the service as 'Gmail' in the search box and press 'Search'. If there is an issue with the Gmail server, then you have to wait till the server starts working again.
2. Gmail Quota Exceeded
Most users are unaware of the Gmail storage space and keep on storing data in their accounts. If you run out of space, then you will not be able to send or receive emails in Gmail or store any data in your drive. To check your storage limit, go to my account and check the storage limit. If this is the issue then you need to delete some items to free up space in Gmail.
Alternatively, you can also buy additional storage space from Gmail that you cost as per their plans. Though, we don't recommend users go with this because the additional storage space will charge you by month/year.
Instead of increasing storage space in Gmail, you can purchase an automated Gmail Backup Tool, that takes backup of your emails and delete them from the server. So, every time you face a storage space issue, you can log in into your account and backup+delete data from the server to generate more space.
Note: Some of the automated tools are one-time purchase only, so they will help you for a lifetime. The most recommended tool is SysTools Gmail Backup Tool. You can also try check other available tools, if required.
3. Try Switching to Different Browser
If none of the above issues is causing the error, then try switching to different browser. Open a different browser than your current one and login into your Gmail account using it. Then check if the issue is resolved or not. If resolved, then the issue is in the browser. You can reset and clear the browser cache to fix the issue.
4. Check IMAP/POP Settings
If the Gmail service is working fine in the browser but you are not able to send or receive emails in Gmail while using desktop-based email clients, then it's possible that the issue is in configuration settings.
To resolve the issue, you need to follow the below steps:
1. Open your Gmail account and click on the gear icon and open Settings.
2. Navigate to Forwarding IMAP/POP tab, and enable IMAP or POP settings whichever you were using previously.
3. Make sure that in case of POP configuration, the "Keep Gmail's copy in Inbox" option is selected.
4. Click on the Save Changes button.
5. Go to your MS Outlook application, restart if already opened.
5. Reset Email Filtering Option
Another possible reason that you are not able to send or receive emails in Gmail is due to email filter settings. To fix this issue, you can delete the filters settings.
1. Open the Gmail account and go to Settings using the gear icon.
2. Then navigate to 'Filters and Blocked Addresses' and then select the listed filters.
3. Click on the 'Delete' button to remove all the enabled filters
4. Refresh/Re-log into Gmail account and check if the issue is fixed.
6. Turn-off the Email Forwarding Option
If in case you had turned-on the email forwarding and forgot to turn it off, then it could be a reason that you are not able to receive any new emails. In that case you need to turn-off the email forwarding, for continue receiving emails again.
1. Open the Settings of your Gmail account.
2. Go to the Forwarding and POP/IMAP from the settings window.
3. Click on Disable Forwarding and then you need to click on Save Settings button.
7. Turn-off Firewall or Antivirus
If all the above solutions aren't able to fix the issue, then it's possible that any security program might be blocking the incoming and outgoing connection. To fix this, you need to turn off the firewall or the installed antivirus for some time and then refresh your Gmail account to check the results.
Most probably the above possible scenarios and fixes will solve your issue with Gmail account.
If still the issue remains, then you can either contact an expert to look into your account (offline) or create a new account to move your data to that one.
Why Do We Care?
Most users don't assume facing problems with an email client such as Gmail. But it's also the hard truth that there are many issues with it. "Not able to send or receive emails in Gmail" is the most common issue faced by the user. If the issue left unsolved, then it possible that you will not receive an important email. Therefore, this troubleshooting guide had provided some of the scenarios due to which such an issue arises. Check for the scenario and fixes provided to resolve your issue.