Network Security Courses for Aspiring Tech Wizards
Do you want to earn tons of money and wield the power of the internet? You might want to stock up on these network security courses then.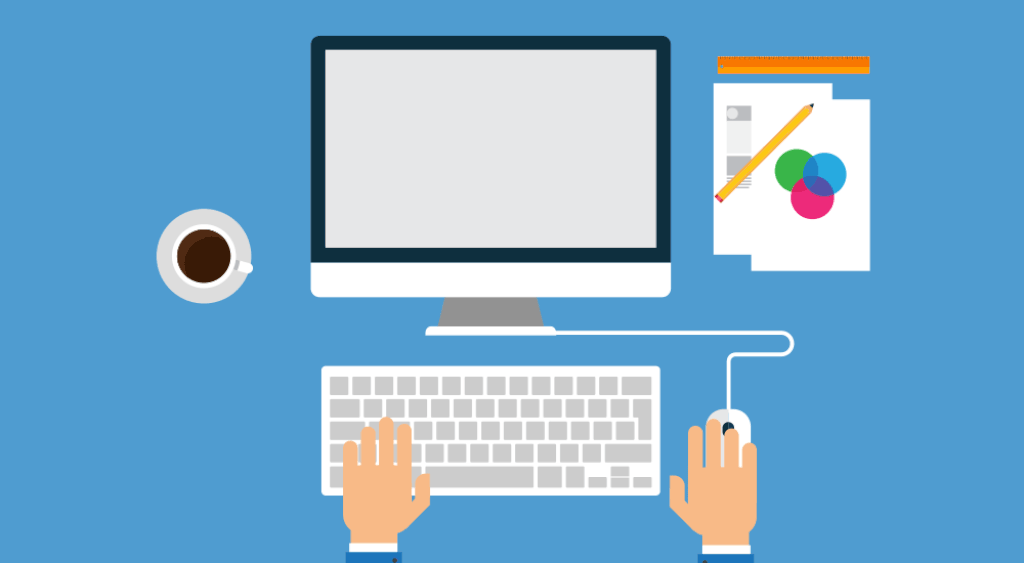 Did you ever wonder how Guccifer was able to hack high security networks and actually post revealing documents online? Did you ever wonder how hackers were able to break into computers without even knowing much about the person?
It's not uncommon to hear people marvel at another's technological prowess, nor is it unusual to hear people wish they could do the same. However, there's a difference between wishing and doing—and there's nothing stopping you from becoming a tech wizard yourself.
The easiest ways to learn hacking techniques, or better—and more ethical—possibly get a career in network security, is to take a couple of network security courses online. Contrary to popular belief, you do not have to be enrolled at an online university to learn the latest tricks of the trade.
These online classes from Udemy will allow you to learn how to hack—again, ethically—give you the knowledge you need to embark on a network security career, and also help you understand just a little more about netsec than your typical script kiddie would.
If you're brand new to network security, or just starting to dabble in IT, then you should definitely look into this course: "The Complete Network Security Course: Hackers Exposed!"
This is one of the best-selling network security courses on Udemy—and for good reason. First and foremost, it is considered to be one of the best introductions to netsec on the site, as well as one of the most entertaining.
"The Complete Cyber Security Course" is the first of a four-part series that demystifies hackers, shows you how to fight them, and also gives you an amazingly strong command of cyber security fundamentals. Anyone who wants a career in this will love this class set. Working in cybersecurity has never been so easy!
Network security experts are considered to be "ethical hackers" because they learned the methods that hackers use to cause harm to others. They learned them by doing them—or by just taking online network security courses that demonstrate it. (I'm hoping that they chose the latter way...)
Udemy offers courses that help you learn how to ethically hack and even prep you for certification exams. Among the best ethical hacking courses to learn before someone hacks you, "Learn Ethical Hacking from Scratch" teaches you everything that you need to know—even with minimal prior tech knowledges.
This is a course that's perfect for people who don't know anything about technology and want to change that. It'll be just that easy to understand!
The vast majority of network security experts out there make a living by protecting websites and apps from black hat hackers. This is most commonly done via penetration testing, also known as attempts to break into the site.
Zaid Sabih's course shows you how to do penetration testing like a pro, even if you have no prior working IT knowledge. Sabih, who works as the CTO of zSecurity, offers up real-life advice and easy-to-follow steps to help just about every ethical hacker out there.
A lot of network security courses offer tons of knowledge in theory, but not much in terms of applicable techniques. It's infuriating because people who learn about network security typically want to put their knowledge to good use.
This "Computer and Network Hacking Mastery" course is the perfect way to gain new some skills you can actually put to good use. Needless to say, this ethical hacking course is popular for good reason.
Are you serious about becoming a network security expert? If so, you will need to undergo exams in order to prove you know your stuff. Passing your CompTIA exams will give you certification employers love to see.
Mike Meyers (no, not the actor... or the Halloween antagonist) will give you the crash course you need in order to pass the exam and make your way into a brand new career. It comes with all the knowledge that you need to pass. The only other thing you need is you.
The cyber security world has a huge plethora of different genres underneath its umbrella. Sure, hacking is a huge part of it, but that's not all there is to it. Things like malware, viruses, and social engineering are also aspects to the the network security world.
"The Absolute Beginners Guide to Cyber Security" has been updated for 2019, giving you a class with working general knowledge of all the latest aspects of network security. For beginners who just want to understand the basics before they dive deep, this class is it. Look no further.
Actually getting into the nuts and bolts of network security is the most common way to enjoy a career in netsec, but it's not the only way you can find a position in this highly competitive field. If you're not the type to enjoy "under the hood" work, you may want to look into a managerial position.
This Udemy course helps people who are new to the network security world learn how to manage IT experts and framework. For those who aren't totally down with the tech-heavy aspects of other courses, you'll love this class.
Metasploit is one of the most popular tools black hat hackers use to break into systems, and so, that means people who want to understand network security need to learn it well.
This is one of the best network security courses for people who want to understand how cyber attacks using Metasploit work, as well as how it plays into penetration testing. This extremely hands-on online class will show you how to hack systems using Metasploit and, more importantly, how to prevent it from happening to you.
CompTIA Security+ Certification is a great way to show employers that you've earned your stripes, and it's actually relatively easy to obtain. So, if you're a newbie who wants to embark on a netsec career, then you should definitely consider getting your Security+ Certification.
Chad Russel's Security+ boot camp is one of the better network security courses for people who want to get certified—or even those whojust want to know the basics of cyber security. It's all done in plain English, remains entertaining, and is incredibly affordable compared to online universities.
Everyone's talking about cloud computing and putting data in the cloud. The cloud is supposed to be secure, but if there's one thing hackers enjoy, it's breaking security measures into little pieces. Network security experts are needed to help protect data in cloud storage, and though there are certain strategic ways to boost cloud security, there's still a lot to learn.
Jason Dion's course breaks cloud security down into a simple language and introduces new computer security students to Microsoft Azure. It's a great skill that's growing in demand, and that means anyone who wants to get into network security should learn this skill sooner rather than later. Luckily, one of the best network security courses is right here, and it has you covered.

Iggy Paulsen
Iggy Paulsen is a fan of anything and everything wholesome. He loves his two dogs, hiking in the woods, traveling to Aruba, building DIY projects that better humanity, and listening to motivational speakers. He hopes to eventually become a motivational speaker himself.
See all posts by Iggy Paulsen →