MMS Marketing-Increase Revenue with minimal cost.10 reasons to make a switch in 2022
Why is MMS Marketing Important?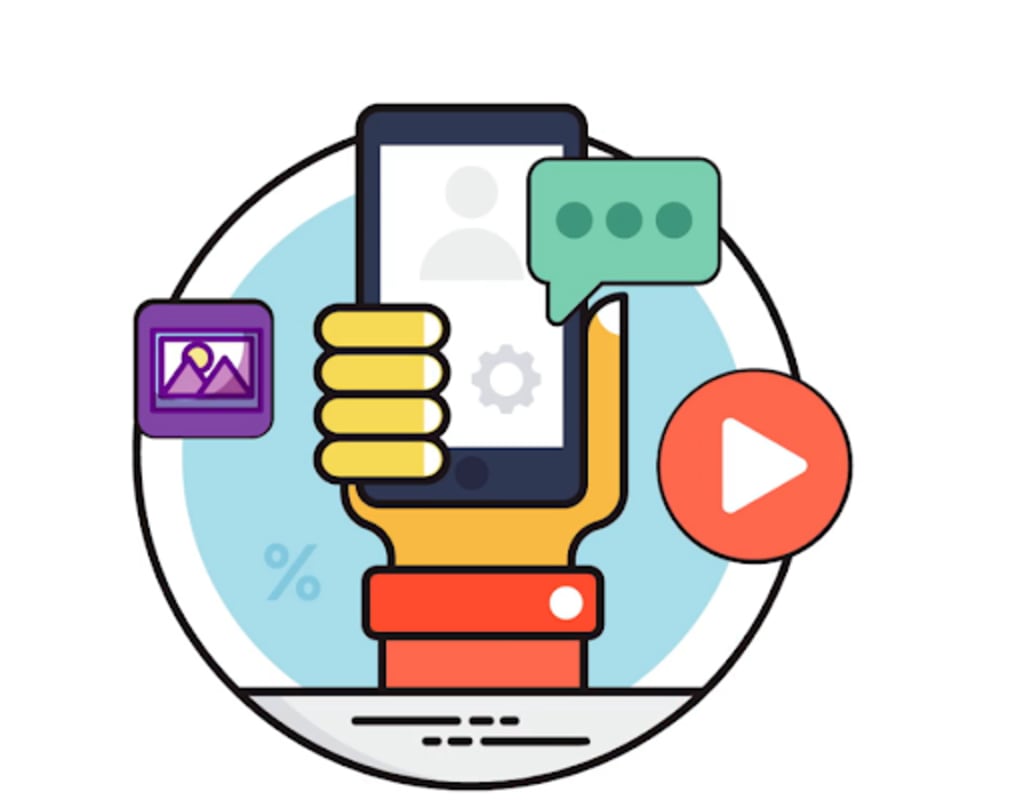 MMS Marketing or Multimedia messaging marketing is a way in which MMS Messages are used to convey marketing messages to your target audience. Images, Text, Videos and voice clips can be included in MMS Messaging. With the increase in the use of mobile phones, SMS Marketing has also gained popularity.
You might have many questions in your mind right now.
Why is MMS Marketing Important?
Is MMS Marketing effective?
Why should you choose MMS Marketing over other marketing mediums?
MMS Marketing can really help your business boost sales and untimely revenue with minimal investment . Here are ten reasons why your business should opt for MMS Marketing:-
1. MMS Marketing has Global Reach
As per Statista, there are 15 billion mobile devices operating worldwide, which is 2021. It is estimated that by the year 2025, it will go up to 18.22 billion. 89.76 percent of the total world population uses a mobile phone. Using MMS Marketing, you could target 15 billion mobile phones with a click.
2. MMS Marketing open rate
MMS Marketing has a whopping open rate of 98%. Compared to the open rates of email marketing, Social Media Marketing and other mediums of engagement, MMS Marketing is undoubtedly the winner.
3. MMS Marketing Click-through rates
MMS Marketing has an average click-through rate of 10.91%. This can go up to above 20%. MMS Marketing is the winner compared to Social Media Ads, Google Ads, and other marketing channels. More click-through rates lead to more conversions and sales.
4. MMS Marketing is cost-effective
The CPS (cost per send) or CPC (cost per click) for MMS Marketing comes to around an average of AUD 23 cents per MMS. For Google Ads, it comes to around $1.39. The rates are high for social media marketing as well.
5. MMS Marketing ROI
With high open rates, click-through rates, and low cost per send (CPS), MMS Marketing has the best ROI compared to other marketing channels.
6. Personalised Two-Way conversations
By using an MMS Gateway, you could have personalised two-way conversations with your target audience. Since it takes only a couple of seconds for your target audience to understand the context of your MMS Message, they could reply instantly if they are interested in your product or service.
7. Precise and Crisp Messages
Images, Videos, Text and Voice clips can be included in MMS Marketing Messages. The target audience would be able to understand the context of your message at a glance.
8. Preferred Marketing Medium
MMS Marketing is the preferred medium of communication for customers to communicate offers, discounts and details about new products and services. You could communicate special offers, promotions and discounts within a couple of seconds. The right message sent at the right time to the right customer can do wonders for your business sales.
9. Spam Rates
MMS Marketing has lower spam rates when compared to Email Marketing. MMS Marketing has a spam rate of just 3%, whereas Email Marketing has a spam rate of more than 50%.
10. Opt-out Links
MMS Messages from MMS Marketing provides opt-out links to the target audience. This ensures that MMS Marketing follows the guidelines of ACMA Australia. The Australian Communications and Media Authority (ACMA) regulates communications, and media in Australia acts as the governing authority.
11. Bulk MMS Marketing
Through MMS Marketing, you could send Bulk Marketing MMS messages to your target audience with just one click. The likes of Guni Messaging offers bulk messaging MMS functionality for free.
12.Easy Integration
You could integrate Guni's MMS Marketing Services to your already existing applications and platforms with ease for free. Adding MMS Marketing to your marketing arsenal would definitely help improve engagement and reach. Guni SMS provides free SMS API Integration.
13. Mobile Commerce & MMS Marketing
M-Commerce or mobile commerce is the way of conducting commercial transactions online via mobile devices. M-Commerce has increased drastically in the past couple of years. Digitalisation, automation and the pandemic too has boosted M-Commerce. 65 to 75 % of the consumers of most industries used mobile phones to purchase products and avail services. MMS Marketing because of the same is gaining popularity and importance day by day.
About the Creator
Hey, I am David Henry, A professional software developer at Guni SMS, located in Sydney, Australia. I am having 6 years of experience in this field.
Reader insights
Be the first to share your insights about this piece.
Add your insights