Migration and Technology, the new key to World Wellbeing
Blockchain, A.I.and I. of T.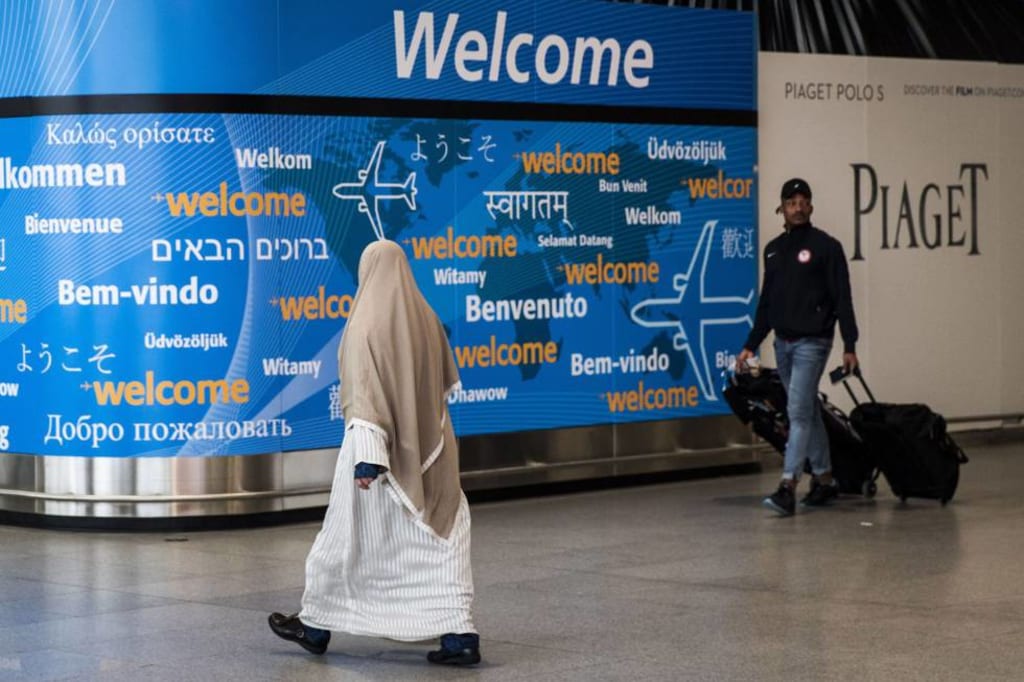 Technology as a tool and support in the creation and implementation of viable, effective and accurate solutions that stimulate the Global Economy, that strengthen Health Systems, the Education System, the Immigration System, National Security and Human Rights.
And in this way to be able to face problems such as those we are currently experiencing and especially the crisis looming on the horizon.
Migration is intertwined with technology and innovation, and a large number of analyzes have evaluated how international migration supports (and sometimes limits) the transfer of technology and knowledge, often acting in combination with trade and trade flows. investment through historical, geographic and geopolitical connections between countries and communities.
Technology is becoming increasingly indispensable throughout the migration process, especially the newer forms of technology. For example, in recent years we have seen migrants use TIC to obtain real-time information and advice during their migratory trips, which arouses interest, but sometimes also concern.
The use of TICs, such as last minute information exchange applications, which can even help clandestinely cross borders, together with the consolidation of social media platforms that geographically connect dispersed groups with common interests, has given It gives rise to valid questions regarding the extent to which technology is being used to support irregular migration, as well as helping to prevent abuse and exploitation of migrant smuggling and human trafficking.
In light of the increasing access to low-cost emerging technology, migrants have also developed applications to better support integration in Report Synthesis: A Perspective of Migration and Mobility in Times of Increasing Uncertainty in Host Countries, without stop supporting social ties to families and societies in home countries and financial aid provided, for example through the increasing use of "mobile money" applications.
Other connections between migration and technology are also emerging in the migration debates. As artificial intelligence makes its way progressively in different key sectors, its consequences for migrant worker flows and domestic labor markets are receiving great attention from policy makers and companies across countries. of origin and host.
Recent discussions have also addressed the issue of blockchain technology and its consequences for migration, especially for remittances, but also for digital identity and global mobility.
For its part, the technology of social media platforms is increasingly having an impact on the political management of migration, with a wave of far-right activism trying to influence the political debate and, thus, also on political decisions.
In this current context of great change and growing uncertainty, the World Migration Report 2020 seeks to use the available body of data, research and analysis to contribute to a more nuanced understanding of some of the most important and pressing issues of migration worldwide in these times.
By its very nature, the complex dynamics of migration cannot be measured, understood and regulated in all its details. However, as this report demonstrates, we have a growing and better set of data and evidence that can help us more accurately understand the basic characteristics of migration and how they are changing, as well as the evolution that is taking place. modifying the context in which the migration takes place. This is becoming increasingly important, because public debates, riddled with misinformation and falsehoods, are increasingly able to use the constant expansion of open "new media" platforms to entrench distorted and misrepresented representation of migration and migrants.
The seven chapters in Part II were written by authors dedicated to academic and applied research in the field of migration. They deal with a series of "complex and emerging aspects of migration", namely:
• the contributions of migrants to societies
• migration, inclusion and social cohesion
• migration and health
• children and insecure migration
• migration and adaptation to changes in the environment
• migrants caught in crisis situations
• Recent developments in global migration governance.
The vast majority of people who migrate to other countries do so for reasons related to work, family or studies, in migratory processes that, for the most part, are not sources of problems for migrants or for countries that host them. However, other people leave their homes and countries for a number of compelling and sometimes tragic reasons, for example due to conflict, persecution or disaster. Although displaced persons, such as refugees and internally displaced persons, represent a relatively low percentage of all migrants, they are often those most in need of assistance and support.
International remittances
Remittances are transfers of money or in kind that migrants make directly to their families or communities in the countries of origin. The World Bank compiles global data on international remittances, despite countless data gaps, differences in definitions, and methodological issues that hamper the production of accurate statistics.
However, their data do not capture the unrecorded flows that take place through formal and informal channels, so the actual magnitude of global remittances is likely to be greater than available estimates.
Therefore, it is clear that the basic ingredients are not in themselves sufficient to ensure well-founded policy formulation; The following conditions must also be met:
1. The existence of a proven database that is within the reach of policy makers.
2. The motivation of the policy makers to use this data.
3. The ability of policy makers to use that data.
4. The existence, between the people and the bodies in charge of formulating the policies, of relationships that facilitate the availability of pertinent data and its use.
This chapter on migration research and analysis focuses on the first of the above points, as without statistics and other data and research on migration, any attempt to make informed decisions will be in vain. Contrasting information from rigorous research and analysis on migration is the main source and starting point for policy making in this area. It is also essential for professionals, students, academics and members of the public who study different aspects of migration and its possible changes.
These Principles and Guidelines contain guidance for States on the application of international human rights law to protect migrants who are in vulnerable situations but who do not correspond to the legal category of "refugees". They are expressly mentioned in the Global Compact for Migration in relation to the formulation of "national policies and programs to improve the responses of countries to the needs of migrants in vulnerable situations"
The relationship between migration and health is dynamic and complex. Migration can increase exposure to health risks, as in the case of migrant workers employed in precarious conditions and with little access to health care.
But migration can also improve health, for example when people flee a situation of persecution and fear of violence and find a safe environment. This chapter examines the four main aspects of migration and health:
a) the health of migrants; b) the ways in which migration can affect the health of populations ("public health"); c) responses from health care systems; and d) global governance of migration and health.
The first aspect - the health of migrants - can be defined as the differences in health observed between migrants and the populations of origin and destination, and between different migration environments, such as those of labor migration, international displacement and internal or irregular migration.
Whether a migrant's health status improves or worsens will depend in part on their interactions with the multiple factors that determine their health before, during and after the migratory journey. Those factors - the social determinants of health - include access to safe travel, quality accommodation and healthcare.
The second aspect—Public health— focuses on the ways in which migration can affect the health of populations. This includes the contributions that healthy migrants make to social and economic development and progress towards meeting the global goal of universal health coverage (UHC), which aims to achieve affordable and quality health care for all.
But poorly managed migration can have a negative impact on the health of populations. For example, a migrant mother who has difficulty obtaining documents may not be in a position to take her child to a health center in a timely manner —among other things, for vaccinations— for fear of being detained, deprived of liberty or expelled. This can contribute to the internal and cross-border spread of communicable diseases, such as measles, with negative effects on the health of the entire population.
The third aspect refers to the responses of the systems in the field of migration and health. By developing health care responses that take into account the needs of migrants and monitoring their health, and applying an approach that integrates migration and health in all policies, it is possible to meet the health needs of migrants. Poorly managed, inadequate or discriminatory responses from the health and immigration systems can have multiple negative consequences for the health of migrants and the communities with which they interact.
The fourth aspect is global governance of migration and health. This involves studying ways to incorporate migration and health into global governance processes and identifying the main strategic opportunities to do so.