Micro Hustle
Every little bit helps.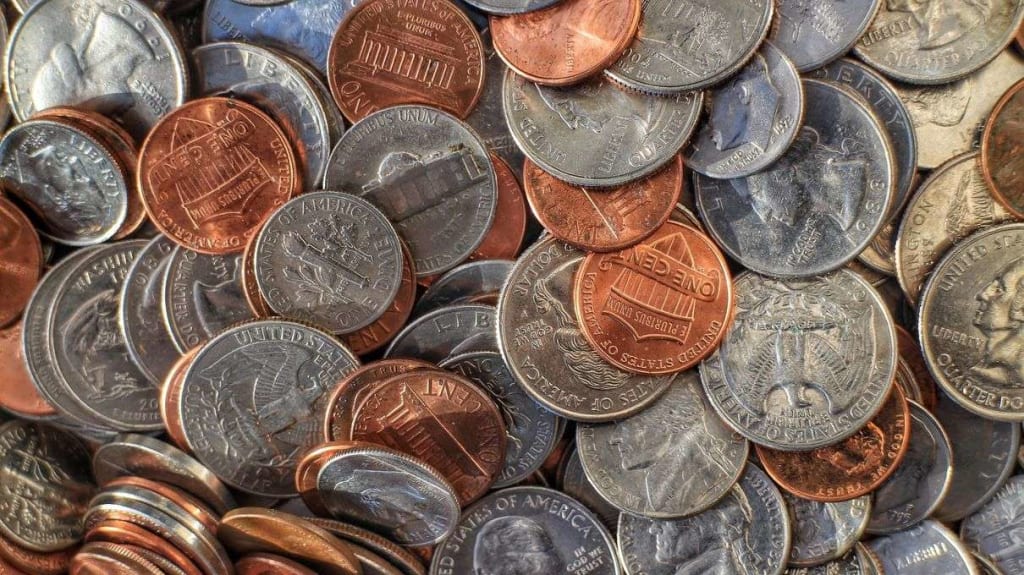 These days you can get paid for doing almost anything. My favorite websites for earning easy money are MyPoints, Perk, Swagbucks, and Inbox Dollars. These sites allow you to earn points or money by completing a simple task like watching videos, filling out surveys and shopping.
I like MyPoints because the points can be earned fairly quickly. The best way to earn points with MyPoints is with online shopping. This company has been around since 1996 and they partner with a wide variety of online retailers. You can also earn points without spending any money by filling out surveys and watching videos. The surveys can be worth anywhere from 25 to 450 points. The video playlist are worth between two and six points. You can also earn points for signing up for things that have a monthly subscription like Home Chef or GameFly. You can even earn points for signing up to be an Uber driver. Another way to earn points is by printing out and using manufacturers coupons. You get 10 points for redeeming coupons. These points can be redeemed almost instantly in exchange for gift cards and PayPal payments. 750 points will get you $5 at CVS. On a good day, you can get 750 points just by doing two surveys.
Perk is another company that lets you earn point for doing easy things like filling out surveys and watching videos. Most Perk Points are earned by using apps on a mobile device. There is an app that just called Perk that is used to check in at various stores. There are three apps for playing games Perk Pop Quiz, Perk Word Search and Perk Scratch and Win. There is an app called Viggle that lets you earn points while watching television. There is a rewards reader app that awards points for reading articles. There is even a lock screen app that offers rewards just for using your phone. These points can be redeemed for gift cards or you can actually get a debit card from Perk that can be used at local stores. Some people claim to earn as much as $80 per month just by playing videos through the Perk TV app. They are able to do this because Perk allows five devices per account and the videos will continue to play for hours awarding one point per video. They don't play forever, eventually a little button that says "Are you still watching" will pop up and the videos won't start up again until some one clicks on it. I have the Perk TV on two devices but I don't keep the videos running constantly so I only get about $15/month.
Swagbucks is probably the most popular site for earning easy money. It's owned by the same company that owns Mypoints and has most of the same opportunities to earn points. Swagbucks has a well-developed website and a few different mobile apps that can be used to earn points. Much like Mypoints, the easiest way to earn points is by shopping through the Swagbucks app or website. You can also earn points by eating at local restaurants, if you are willing to give Swagbucks your credit card information. My favorite Swagbucks app is Indy Music TV. You can use it to earn points by listening to music videos. The genres available are country, jazz, rock, rap latin, and comedy. Two cents are awarded for every six videos. Swagbucks claims that some of their members earn an average of $300 per month. Personally, I get about $40.
Inbox Dollars is unique in that they don't really give out points they just pay money. You need to get at least $30 in your account before you can request a payout. Other sites mentioned in this article have mush lower minimum payouts. Inbox Dollars pays for doing surveys and watching videos but the payouts for these free activities are a little lower than the other sites mentioned. The only reason to sign up for Inbox Dollars is the high rebates they give for signing up for subscription services and other opportunities. They will pay you $100 to sign up for Uber.I got a $125 rebate for paying $175 to sign up to be a Chloe and Isabel merchandiser. The jewelry selling kit came with $500 worth of jewelry and a nice carrying case.
There a many different ways to earn a small amount of money by doing easy things on the web. There are quite a few sites that give out rebates for shopping or pay for filling out surveys. The ones I put on this list are the ones that I've tried for myself and received payment from and have a variety of ways to make money on one site. There are several apps that will pay you to take pictures of receipts and a few that actually let you earn points for healthy habits. This list of easy money websites is far from comprehensive. If you are interested in learning more try doing a Bing search for beer money. I say Bing instead of Google because Bing has a pretty nice rewards system where you can earn points for doing searches and answering questions.
Chloe and Isabel is a great company with high quality products.
You can even earn point from reading spam
The easiest easy money site in cyberspace.