Meet MERGE: The Kid-Safe Universal AR/VR Goggles
Now your kids can get in on all of the fun.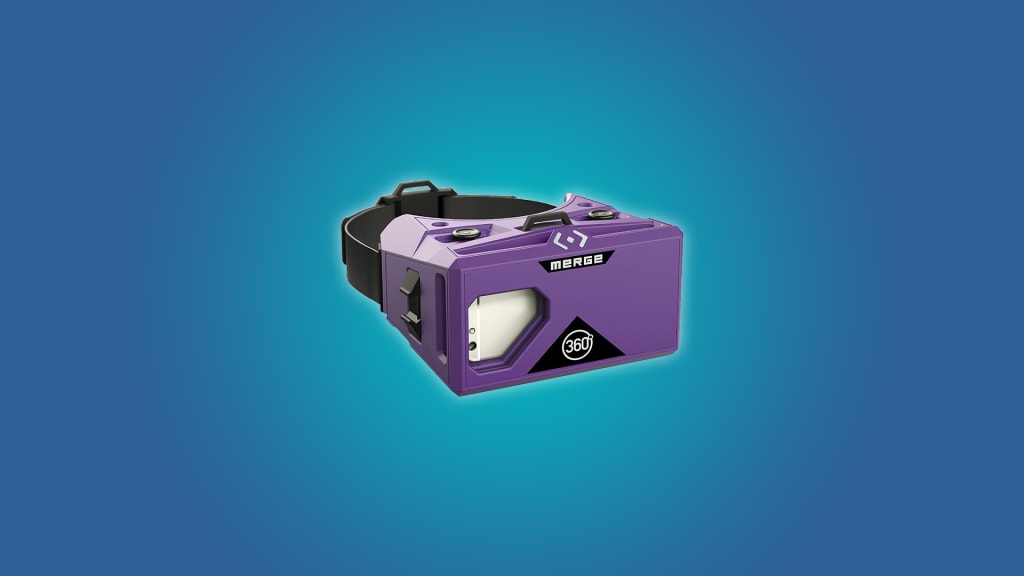 It's no secret that AR and VR are all the rage amongst adults, but how can kids get in on the fun? For the latter, this new-ish technology might be a tad difficult to navigate. After all, when I was a kid, I could barely save my Pokemon Red on the GameBoy Color, so I really do feel for the younger crop of children that have difficulty understanding virtual reality. I can barely work my oculus rift, and I'm 26 years old (although I can't say I'm really an adult in anything other than title).
For the last year or so, my 11-year-old cousin has been talking about VR almost every time I see him. I don't see him all that often, maybe once a month tops, but the fact that he brings it up EVERY time I see him was pretty telling. Ahead of Christmas, I decided to play the role of nice cousin, and decided to exchange annual holiday noogies for a great gift. After all, I just got a new job, and wanted to splurge a little bit this year.
I looked into some kid-friendly forms of VR, and stumbled across a company called MERGE. It was designed with kids 10 and up in mind, so naturally, it seemed like a good fit for my cousin. Obviously, my inklings were correct, because he freaking loves it.
There were a few different options from MERGE, but I just went with the traditional goggles. With a ton of positive testimonials from tech publications like Wareables, Forbes, and Wired, I felt like it had to be a good product. Well, here I am, giving it my own positive review on Vocal so you know it's really the real-deal.
The best part, for me at least, was the incredibly reasonable price. I snagged them off of Amazon for a cool $39.99. My Oculus Rift cost me something like $400, so you can't blame me for refreshing the page four times thinking that there was some sort of error on the price.
Obviously, I had to try it out after my cousin opened up the package, and I was immediately surprised at how comfortable it was (yes, it's adjustable enough to fit both a 10 year old and a grown "adult"). It's also super lightweight since it's literally made out of foam. The only weight to it actually comes from the smartphone you hook up to it. Yes, having a smartphone is integral to the whole device, but good luck finding a kid over the age of 10 that doesn't have one of those these days. Additionally, good luck breaking this thing. Again, since it's made of foam, you can drop it and nothing happens.
Advanced Optics for a "Toy"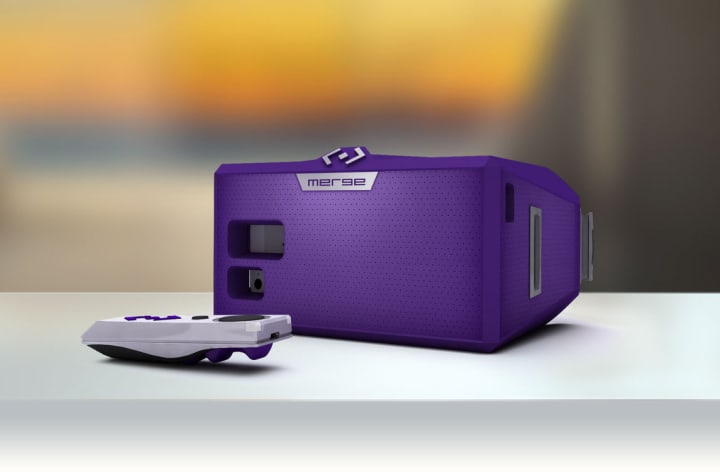 In reality (pun intended), it's probably one of the easier VR devices to use. As I alluded to earlier, you link your smartphone to the device. What really impressed me was the advanced optics in such an inexpensive device geared towards children.
It is both iOS and Android Compatible, with phones between 123mm to 158mm in size. Complete with adjustable, 42mm lens and a 96° field of vision, the MERGE goggles gives you a totally immersive experience right from the onset. It also accommodates glasses, which makes it great for my cousin, who is already on his "hipster glasses" phase of life.
Now, you're probably asking: "Where do I get my content from?" Well that comes courtesy of the MERGE Miniverse. The Miniverse is an already-curated collection of VR and AR apps. This ranges from big-name companies like the Discovery Channel and Legendary Pictures, to smaller, start-up companies that have high quality content. It's also compatible with Google Cardboard, which has a lot of great virtual reality stuff as well.
Before any of this, however, you might want to check VRTest Ninja to ensure your phone is VR compatible. Chances are it is, but it doesn't hurt to test it out first.
You're not breaking this thing.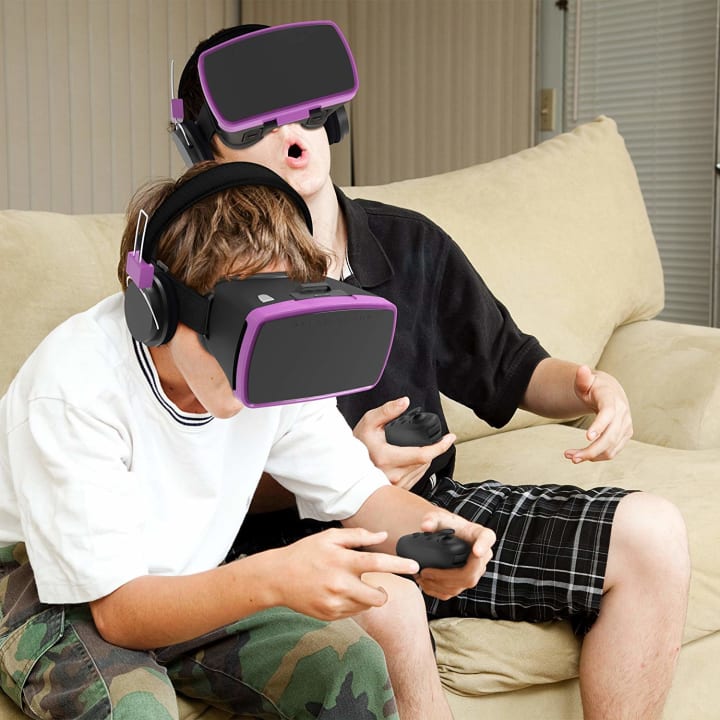 Thanks to the whole "made of foam" thing, it's also pretty difficult to break. In addition to being essentially "drop proof" it is also both water and shock resistant, making it one of the most durable pieces of VR tech available on the market.
If you do, somehow, manage to break it, it comes with a one-year limited warranty. You just have to make sure you purchase it from an authorized retailer, and not off of some dude's truck.
Another thing I was hesitant about was it getting super dirty, considering my 11-year-cousin is basically Pigsty from the Peanuts. Fortunately, it's fairly easy to clean. For the actual goggles, hand clean with a damp cloth with soapy water, and then let air dry. For the lenses, it suggests a damp, alcohol-free lens cloth. Make sure that your phone isn't still in the device when you're cleaning, because that's just a disaster waiting to happen.
I know what I'm getting him for his birthday, too.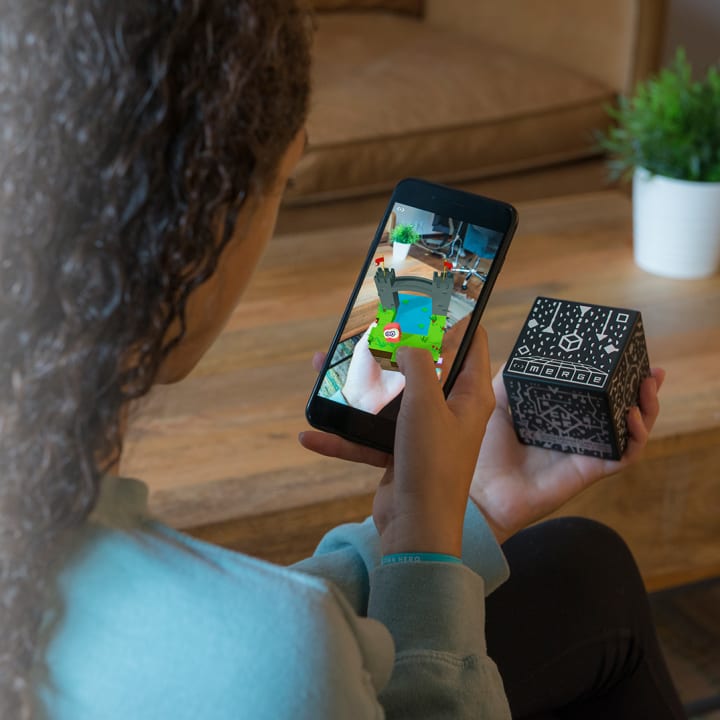 MERGE has a couple of other cool items for sale that I am all but certain to get my cousin for his birthday. In all honesty, this is more selfish than it is me being a good person. A part of me wants to play with this stuff myself.
One thing that struck my eye was the MERGE Cube, hailed as "the world's first, holographic object you can hold in the palm of your hand." It looks both educational and incredibly fun, but most of all, it's a technological wonder. Especially for something with the demographic that it has.
At this rate, I'm basically a shoe-in to join the MERGE Membership Program. Because if they come out with anything else, I'm going to jump at the idea of buying it for myse...err, my cousin.
Reader insights
Be the first to share your insights about this piece.
Add your insights