Making Business Payments from Singapore to the United States: A Step-by-Step Guide (SGD — USD)
transfer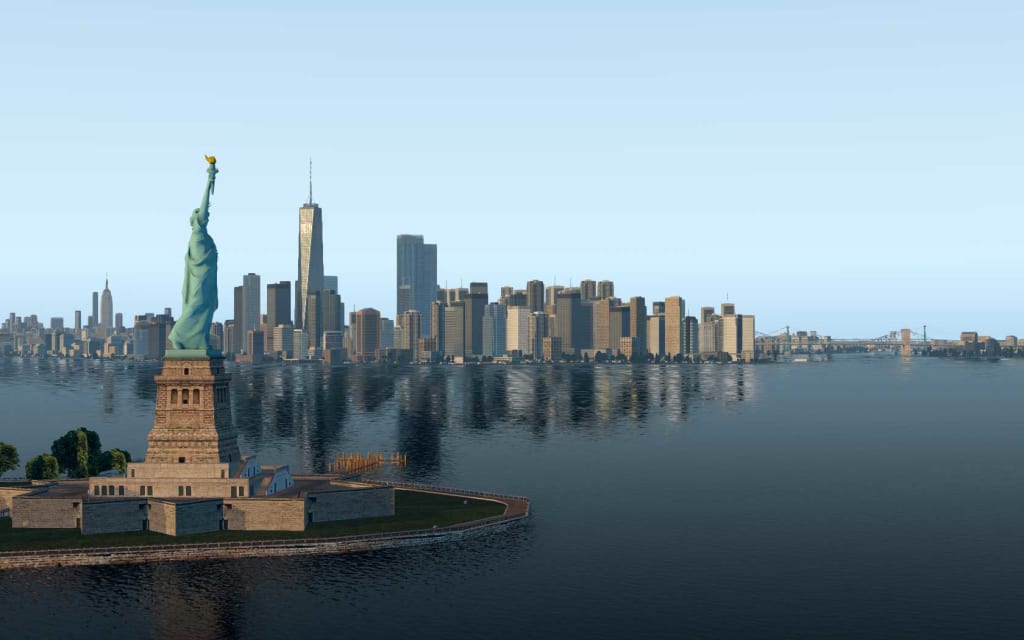 How much does it cost?
International bank transfers via SWIFT are the most preferred method for cross-border B2B payments from Singapore to the United States since they are reliable and secure. Wire transfers, despite their advantages, are costly for both senders and recipients.
Naturally, as the volume of transactions grows, so do the costs. As a result, you'll likely see a bigger impact on your bottom line and cash flow at the end of the financial year if you use bank-based foreign money transfers. If you're looking for ways to save money, check out our guide on the fees involved in international transfers and how to avoid overpaying
The most efficient way to convert SGD to USD for international business payments
When transferring money from Singapore to the United States, Wallex is the faster* and less expensive option than banks. Lower fees, more competitive mid-market exchange rates, and complete transparency are just a few of the many advantages you and your beneficiaries can take advantage of. It's no wonder that businesses like Investree have moved to Wallex and are now saving 70% on FX fees.
Which banks in the United States does Wallex support?
Wallex's payment solution is genuinely international. The platform is designed for international payments that are quick, easy, and economical. You can send payments to any bank in the United States using invoices in USD (make sure you provide valid bank account details). All you have to do is transfer money from your bank account to your Wallex account, which is completely free. You can make payments to your recipient from your account balance once the funds are available, regardless of which bank they have an account with. To accept money, they don't even need a Wallex account. If they do have one, they will receive the monies immediately and without charge.
Sign up for Wallex today and start saving.
Get started with quick and low-cost bank transfers to the United States. For Singaporean SMBs with vendors and suppliers in the United States, our low-cost FX conversions, local receiving account, international payments, and multi-currency wallet are excellent.
You can save up to 85% on transfer fees with Wallex, and your beneficiaries will get payments in near real-time. To learn more, contact one of our FX experts or click here to begin trading right away.
Wallex accepts 47 different currencies from throughout the world and 180+ countries, including the United States. This allows your company to have many options when it comes to international transactions and expanding outside national borders.
Exotic currencies such as VND, THB, KWD, and SAR, which are typically not supported by banks, are also supported by Wallex.
What is the maximum amount of money I may send to the United States using Wallex?
You can send up to USD100,000 in a single transaction from SGD to USD using Wallex's own network or an infinite amount via the SWIFT channel using Wallex's payment solution.
Is it safe to use the Wallex internet platform to send money to the United States?
The Monetary Authority of Singapore (MAS) has licensed and regulated Wallex as a Remittance Business with license number PS20200433.
This means we collaborate closely with financial regulators and adhere to the strictest security requirements to safeguard your information – and your company. The communication between the Wallex infrastructure and the financial institutions is done through encrypted tunnels. Furthermore, all monies are kept separate from other customers in a customer-segregated account. This means that all of your information, as well as your money, is safe.
Wallex is trusted by over 20,000 customers across Asia, including small and major organizations.
How to Send Money from Singapore to the United States in Three Easy Steps
Making B2B payments to receivers in the United States is a breeze with Wallex.
Step 1: Create a free Wallex account.
Signing up is completely free. There are also no maintenance fees, so you won't have to worry about your profits being drained by unneeded costs.
To get started, click here or contact one of our FX experts.
Step 2: Add your recipients and begin transacting.
It only takes a few minutes, and you'll be able to send money nearly immediately. Pay with your Wallex account or your bank account.
Step 3: Keep track of your payments.
Wallex provides total transparency, allowing you to keep track of your payments at any moment. Payments arrive faster than foreign wire transfers, and you can check their progress in real-time.
You can add your U.S. beneficiaries and set up your FX payment online once your account is approved.
Visit Us - www.wallexasia.com